Hearth to Hearth: July and Strawberry Shortcake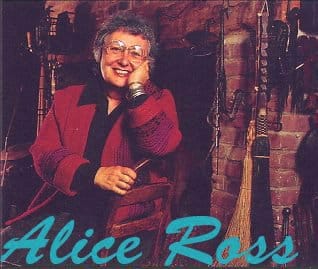 Hearth to Hearth: July and Strawberry Shortcake – The Journal of Antiques and Collectibles – July 2000
by Alice Ross
When the June strawberries ripened they were a sure sign that the welcome warm weather would usher in a long season of summer fruits and berries. It wouldn't have been springtime without strawberries, and it wouldn't have been strawberry season without shortcake. Only ask your oldest relative. and hear how good they were in those years when one only ate local fruit in season and then waited another eleven months for the season to come around again.
One gorged on each treasured flavor, knowing its time was limited, and found just the right vehicle for each—wonderful dishes and serving pieces, special pans, and of course, recipes. It was in this context that strawberry shortcake first made its appearance. It may be dated back to Eliza Leslie, an early nineteenth-century food writer with a penchant for introducing French elements into good American home cooking. She recommended a special pastry crust, a slightly sweetened cross between pastry and cookie dough.
This was rolled somewhat thicker than traditional pie crust, and cut into rounds (Ladies' New Receipt Book, 1850). After baking and cooling as one would with large thick cookies, each was split into thin, crusty rounds that doubled as a rich pie or tart shell. The mashed and sweetened strawberries were sandwiched in between, and then, according to the fashion of the day that required elegantly molded and decorated assemblages, the entire confection was iced with common sugar icing and garnished lavishly with the lovely fruit. No whipped cream here yet.
The innovation was so wonderful that other summer fruits were pressed into similar service. When strawberries were no longer in season they were succeeded by cherries, raspberries, blackberries, blueberries and peaches. What better way to enjoy the precious fresh treasure, unspoiled by cooking. In the course of time, Leslie's lovely crusts gave way to other versions: light raised biscuits, slabs of rich pound cake and even Angel Food cake, and the icing was replaced with heaped toppings of berries and whipped cream.
In Jennie June's American Cookery Book (1798), Mrs. Croly noted that the new whipped cream variation was "the method of making at the finest city restaurants." And Miss Parloa added a layered alternative with a meringue topping. Anything was possible, what with the combination of convenient cook stoves, inexpensive sugar, burgeoning urban centers and markets and increased leisure for entertaining.
Leslie's formal and stylish jewel evolved into a more casual (though still delicious), free-form treat, far easier to assemble. Leslie's interesting cake-pie combination—almost an iced pastry—has succumbed to the less textural versions we make today. I suspect that the closest to hers is the one that features good, home-made biscuits, and particularly the drop biscuits which bake up very crusty. They retain some of that desirable crunch, and when split and filled continue the original theme—a not-very-sweet crust that provides a good contrast to the rich cream and sweet juicy berries. This makes more sense to me than a bland all-purpose cake base, which adds only more sweetness and relatively little character to the dish.
We have also lost sight of the seasonal significance of shortcakes, the long-awaited and all-too-brief springtime celebration of ripe-picked local berries. We have settled for a substitute tradition, trading year-round availability for lesser quality berries on any kind of cake base. Ah, progress. Apart from whipped cream, nothing has yet surpassed Leslie's fruit-crust inspiration served when the crop is at its peak.
One more historic note: Leslie was not the first to celebrate the first harvests with strawberries. The large and juicy fruits we know and love were native to the New World, and still play a central role in many Native American spring festivals. The European native strawberry, fraise de bois, is a small, almost grape-flavored fruit that has gained recent popularity in home gardens as an oddity. The English developed their love for American strawberries only after colonization. Their seventeenth-and eighteenth-century cook-books offered comparatively few recipes, probably because of their short season, their perishability, and the very high cost of sugar needed in their preservation.
Leslie's recipe may have been a true Victorian innovation. It's not hard to recreate the original recipe, with or without antique equipment. One needs a mixing bowl (appropriately a handsome yellow ware or ironstone one,) a baking sheet (perhaps a Kreamer) and a rolling pin. You may enjoy using an antique round cookie or biscuit cutter, or a tumbler of your preferred size for cutting the dough crusts. If you are making shortcakes historically and using fruits that ripen later in the season, you may wish to employ a cherry pitter for a cherry shortcake; of course a peach shortcake might do well with an old mechanical peach pitter.
Eliza Leslie did it like this:
Recipe: STRAWBERRY CAKES
Sift a small quart of flour into a pan, and cup up among it half a pound of the best fresh butter; or mix in a pint of butter if it is soft enough to measure in that manner. Rub with your hands the butter into the flour, till the whole is crumbled fine. Beat three eggs very light; and then mix with them three table-spoons of powdered loaf-sugar. Wet the flour and butter with the beaten egg and sugar, so as to form a dough. If you find it too stiff, add a very little cold water. Knead the dough till it quits your hands, and leaves them clean. Spread some flour on your paste-board, and roll out the dough into a rather thick sheet. Cut it into round cakes with the edge of a tumbler, or something similar; dipping the cutter frequently into flour to prevent its sticking. Butter some large square iron pans or baking sheets. Lay the cakes in, not too close to each other.
Set them in a brisk oven, and bake them light brown.
Have ready a sufficient quantity of ripe strawberries, mashed and made very sweet with powdered white sugar. Reserve some of your finest strawberries whole. When the cakes are cool, split them, place them on flat dishes, and cover the bottom piece of each with mashed strawberry, put on thickly. Then lay on the top pieces, pressing them down. Have ready some icing, and spread it thickly over the top and down the sides of each cake, so as to enclose both the upper and lower pieces.
Before the icing has quite dried, ornament the top of every cake with the whole straw-berries, a large one in the centre, and the smaller ones placed round in a close circle.
These are delicious and beautiful cakes if properly made. The strawberries, not being cooked, will retain all their natural flavour. Instead of strawberries you may use raspberries. The large white or buff-coloured raspberry is the finest, if to be eaten uncooked.