Publisher's Corner: August 2015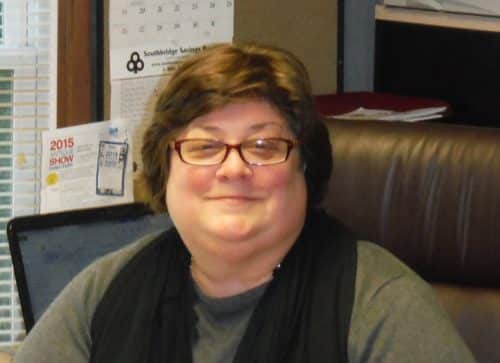 Thank You, Mickey!
When I was selling off my grandfather's autographs, by far the most popular items – in terms of interest and value – came from his sports collection of signed photos, programs, letters, signature cuts, and baseball cards.
The majority of the autographs in his sports collection he solicited personally, at games, sports conventions, and around town in the restaurants and on the streets of New York City where he lived out his life. Others were given to him by friends and business associates who knew of his hobby and had an opportunity to connect with someone that could enrich his collection.
Back in the late 1980s I had an opportunity to have a private business lunch with Mickey Mantle at his restaurant in New York City. Throughout the meal fans approached the table with baseballs and photos for him to sign. He was gracious (once we had finished our meal and conversation) but insisted that anything he signed be personalized. At this stage of his life he knew his signature was a commodity, and understood the responsibility he had to protect the value of his legacy while continuing to show his gratitude to fans.
In the course of our conversation I mentioned my grandfather was an autograph collector. A week after our meeting, his manager sent me a handwritten note from Mickey that my grandfather was pleased and proud to include in his collection. Finding it again among his thousands of other autographs nearly 20 years later made a piece of paper with Mickey Mantle's signature on it more meaningful because of the personalization.
By 2007, when my grandfather's autographs were finally categorized for display and sale, his sports collection represented a Who's Who of the phenomes, players, icons and athletes that dominated and defined the Wide World of Sports and our popular culture from the 1950sñ1980s in such fields as Boxing, Baseball, Basketball, Football, Tennis, Golf, and Hockey. The books were fun to look through even if you were not a sports fan as the iconic names and images represented in the collection had transcended their field of sport to become a part of our national consciousness.
Signed sports memorabilia is estimated to be a $1.5 billion plus business and it's easy to understand why. Whether you're a sports fan or a serious collector, getting the autograph or a signed piece of equipment of an admired athlete, or something that reminds one of a memorable game experience, a team they follow, or a season that is now part of sports history, gives the owner a personal, tangible connection to the sports experience and the memories it evokes.
Most sports collectors today started out as kids collecting baseball cards of their favorite players. I have often heard it said that the reason baseball cards can be so valuable, especially if in mint condition, is because so many mothers threw them away when their kids grew up and moved out. At our lunch, Mickey Mantle relayed a story about one of his sons who, when he was in school, would bring home baseball cards for him to sign, and then turn around and sell them to his friends for $1.00 each. Today, a signed Mickey Mantle baseball card can go for hundreds to thousands of dollars depending on the year. And a  signed Mantle ball or bat can go for even more!
But, "Buyer Beware" when it comes to signed sports memorabilia. The high prices realized and sentimental demand for items put both the casual buyer and collector at risk for fraud, estimated at $500 million annually. To be safe, only buy signed sports memorabilia from a certified, reputable dealer, and don't buy anything that doesn't come with some documentation proving its authenticity. If it sounds too good to be true, it most probably is a fake.
Maxine Carter-Lome, Publisher
Publisher's Corner: August 2015