Publisher's Corner: July 2015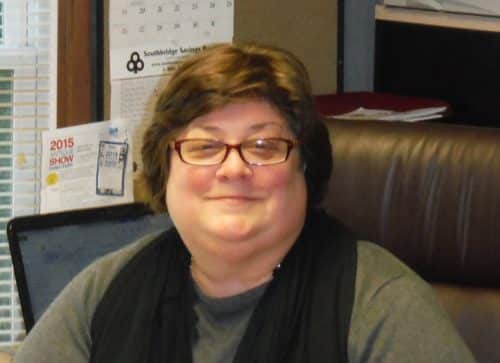 The "Road Trip"
Immortalized in literature, song, and movies, the road trip is as American as apple pie, baseball, and hot dogs. We all have stories of family road trips and driving vacations, and most probably the souvenirs we purchased along the way.
The souvenir is a tangible memento of the tourist experience. The tourism industry designates tourism souvenirs as "commemorative merchandise associated with a location, often including geographic information and usually produced in a manner that promotes souvenir collecting." Souvenirs can include non-mass-produced items like folk art, local artisan handicrafts, and objects that represent the traditions and culture of the area, as well as mass-produced items made specifically for the tourism market.
Today, some souvenirs are considered highly collectible, valued for their regional authenticity, the events they represent, and the nostalgia they evoke of a bygone era. In this issue, you will learn about three such collectibles – Fred Harvey memorabilia from the southwest, anthracite coal carvings from the Pennsylvania mining country, and the iconic road signs and petroliana items that define the American landscape.
After the Great Depression, the federal government encouraged citizens to hit the nation's newly improved and extended roads and "See America First." Leisure tourism was encouraged as a way to create jobs, stimulate local economies, and restore optimism in America's future through a deeper appreciation for its past. Tourists – positioned as the "new patriots of the motor age" – were supported in their travels by such government-sponsored initiatives as the WPA's American Guide Series, and the establishment of the United States Bureau of Travel. Armed with a map and Guide Book in the front seat of their automobile, a new generation of Americans hit the nation's highways and byways to explore their country's landscape and cultural heritage in search of inspiration and aspiration.
Roads such as U.S. Route 66, established in 1926 as an abbreviated route for interstate transport between Chicago and the Pacific coast through the flatlands of America, created economic opportunities for entrepreneurs, towns, and rural communities along the way by providing the weary traveler with lodging and food, service and gas for their automobile, and an authentic regional tourist experience. It also meant a new market for regionally authentic artifacts and made-for-tourist souvenirs.
Fred Harvey, who had made a name for himself by building restaurants, hotels, and depots along the Atchison, Topeka and Santa Fe railroad stops, quickly shifted gears in the mid-1920s to support motorists who traveled the newly established Route 66. Fred Harvey businesses along Route 66 presented the perfect opportunity for the company to sell modestly priced Southwestern Native jewelry and other regionally-inspired souvenir items to tourists passing through and looking to take home a tangible memento of their trip.
A trip through the Anthracite Coal Mines of northeastern Pennsylvania yielded another type of regional souvenir for tourists. Coal miners took up the carving of small whimseys and souvenir novelties from pieces of anthracite as a way to supplement their income during the Depression years, a regional art form that today has a following among collectors. Items such as ashtrays, highly polished chunks of coal, and other small gift items with the mining community typically sand-blasted onto the polished surface made their way into homes across the country as souvenirs of a regional craft and travel experience.
Whether an item of intrinsic value, or simply a symbol of a past experience, souvenirs continue to play an important role in the tourism industry, with our nation's highways and byways the catalyst for transporting cultural artifacts and regional crafts around the country for the appreciation and value of future generations of collectors.
Maxine Carter-Lome, Publisher
Publisher's Corner: July 2015