Publisher's Corner: June 2015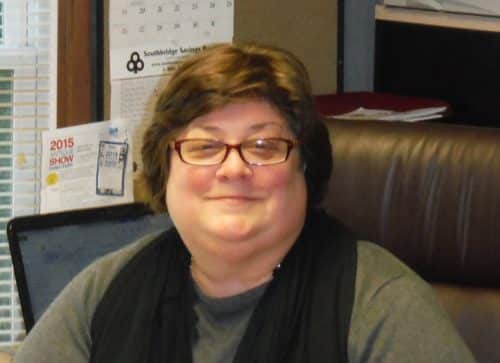 Is your web site mobile?
Recently we at The Journal of Antiques & Collectibles went through a redesign and repurposing of our web site in an effort to provide dealers, collectors, and enthusiasts with the most current resources and news to actively engage in the antiques & collectibles marketplace. Our web site is now a digital companion to our magazine, and offers readers another avenue for searching and accessing information on shops, shows, and auctions, in addition to reading recent feature articles and current columns on a wide range of collectible topics.
As a 30+-year print journalist and marketing consultant, I am conflicted but remain forward thinking about the power and potential of web sites and social media. Don't get me wrong – despite what everyone says about "going digital," I am still a strong advocate of the print medium. In my opinion, certain publications just read better in print, and I believe our publication is one of them. Having said that, though, I also recognize that more and more, people are looking to their mobile devices – phones and tablets – to search and access what they need, anywhere and anytime. According to my webmaster, 33 percent of our web site visitors are now visiting us through a mobile or handheld device.
I am writing about this topic because I just learned something that is worth sharing. In April, Google announced that it tweaked its algorithm for mobile searches to favor sites that look good on smartphone screens, and will penalize sites with content that is too wide for a phone screen and text and links that are too small. Google updates its algorithm frequently, but this is considered by some experts to be its most significant change in years.
"As people increasingly search on their mobile devices, we want to make sure they can find content that's not only relevant and timely, but also easy to read and interact with on smaller mobile screens," a Google spokeswoman said.
Although we made changes to our web site in the weeks before Google made this announcement, we factored the mobile view into our redesign because of our own experience as mobile-oriented users. If our web site is to be of value to our readers and followers, then it needs to be optimized so as to be found, viewed, searched and used on any device.
Why is this important to consider? I speak to many antique dealers and shop owners who lament the fact that customers are now browsing online instead of in their shop, and that increasingly their business is shifting to the Internet. While it used to be enough to just have an Internet presence through a static web site containing general information about your business, that's no longer the case. Google's announcement (which will most assuredly be followed by other search engines) is a wake-up call to any business with a web site that has not been updated in several years. We must be prepared to attract and embrace customers on their own terms, making it even easier for them to find us, learn more about us, and do business with us.
What does your web site look like when you view it on your mobile phone or tablet? If you haven't viewed yourself this way, you should. Find it hard to read and use? Then maybe it's time to embrace the future of marketing by updating it to keep your business visible and accessible, and your connection with customers, strong.
Publisher's Corner: June 2015