Museum Highlights: August 2016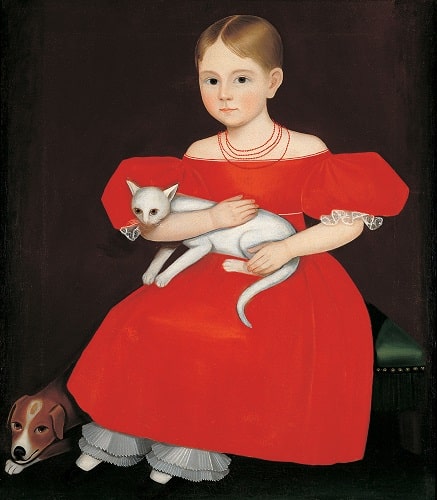 Self-Taught Genius: Treasures from the American Folk Art Museum
The Saint Louis Art Museum
St. Louis, MO
The Saint Louis Art Museum is currently showing Self-Taught Genius: Treasures from the American Folk Art Museum, an exhibition charting the development of folk art in America while pondering the motivations for artists who were at times considered to work outside of canonical art history. The show runs until September 11, 2016.
From the Revolutionary War through the present day, self-trained artists applied principles of ingenuity and creativity to the creation of works which frequently deviated from classical notions of art. In the nineteenth century, many collectors of folk and vernacular art viewed these men and women as embodying the spirit of originality. More recently, museums and institutions have begun to recognize these works as contributing to a distinct genre of American art, worthy of critical study. This exhibition surveys paintings, works on paper, textiles, decorative arts and sculpture from self-taught artists through the centuries, organized within context of seven perspectives from which artists are compelled to create – achievers, encoders, messengers, improvement, reformers, ingenuity, and guides.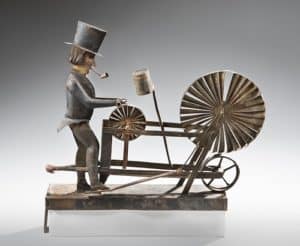 Some notable examples include the 19th century portrait Girl in Red Dress with Cat and Dog by Ammi Phillips, Original Design Quilt by Carl Klewicke, a painted tin sculpture from 1875, and Martin Ramirez's printed collage Reina (ca.1960-1963). This diverse array of works, originally exhibited at the American Folk Art Museum in New York City, celebrates the best of self-taught art and provides a model for aspiring artists to seek their own creative path.
Self-Taught Genius: Treasures from the American Folk Art Museum will be at the Saint Louis Art Museum through September 11, 2016. The Museum is open Tuesday through Sunday, 10 a.m. to 5 p.m. and Fridays until 9 p.m. For the general public, tickets are $12 for adults, $10 for seniors and students, $6 for children ages 6 to 12, and free for children age 5 and under.
Museum Highlights: August 2016