Tag Archives:
Blown glass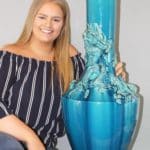 by Deborah Abernethy and Mike McLeod $1,606 (12 bidders, 29 bids): Extremely rare antique silver polar bear pincushion, Adie & Lovekin, 1909. Dating from 1909, an antique silver pincushion in the form of a polar bear pulling a mother-of-pearl sleigh.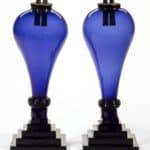 Results of Recent Auctions From Near and Far by Ken Hall A pair of free-blown and pressed whale oil lamps, made around 1830 by the Boston & Sandwich Glass Co., sold for $26,910 at a sale of 18th and 19th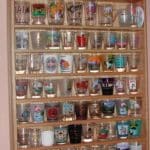 Hit Me With Your Best Shot! by Jessica Kosinski Shot glasses (sometimes written as one word) are some of the most recognizable small glass collectibles in the United States. They aren't quite as common in many other countries, but they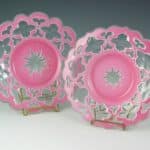 Article and photos by Donald-Brian Johnson "Bend me, shape me, any way you want me …" Glass. You can bend it and you can shape it. You can also mold, slump, fuse, or crackle it. Pressed glass? Check. Blown glass?