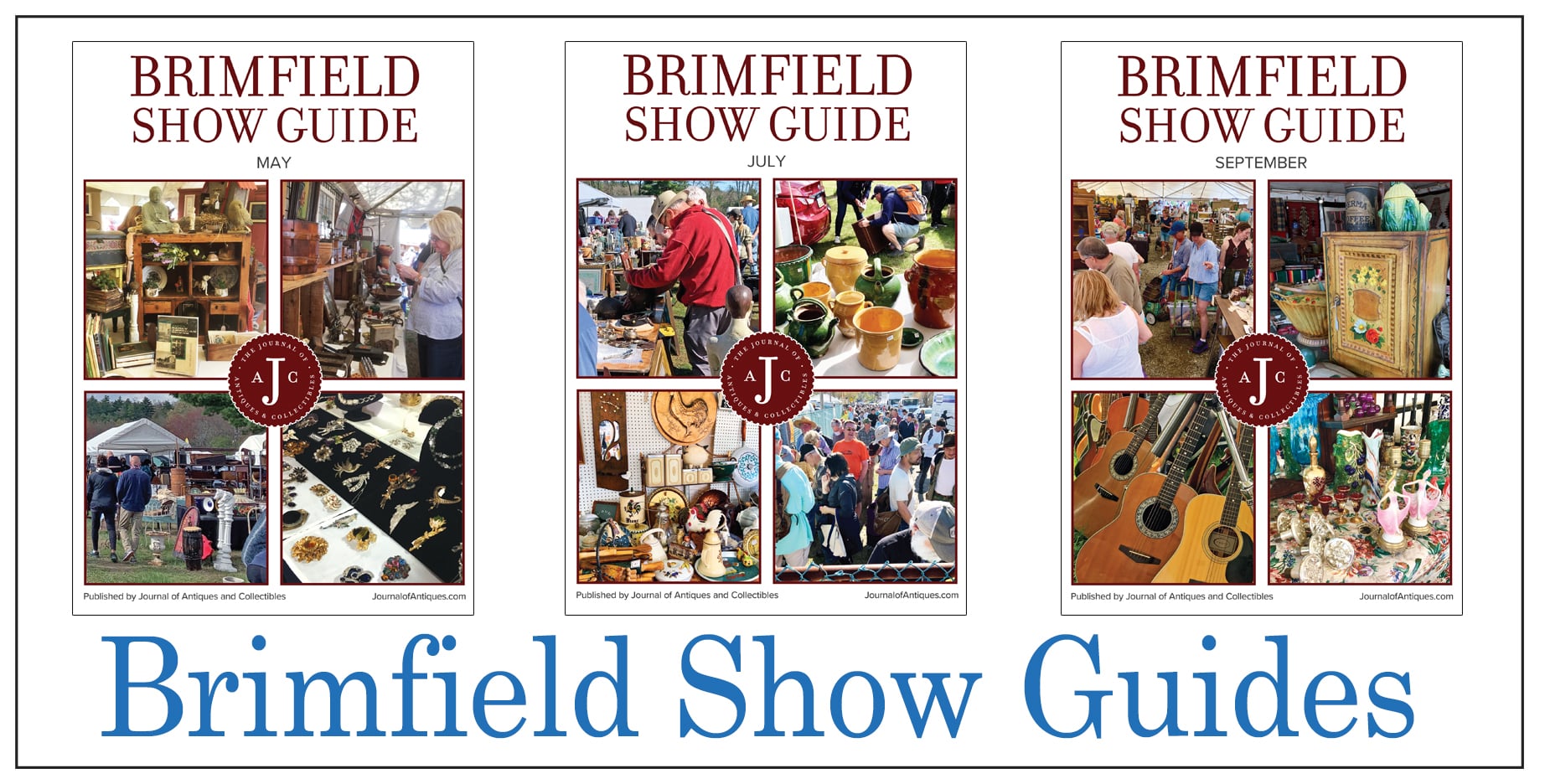 2024 SHOW DATES: MAY 14-19, JULY 9-14, SEPTEMBER 3-8
Three times a year the Town of Brimfield, Massachusetts plays host to what has become known as the largest outdoor antiques & collectibles show in the country.  This six-day event, held annually in May, July, and September, comprises 20 fields and show venues along an extended stretch of Route 20, and attracts over 3,000 dealers and vendors and over 30,000 collectors and enthusiasts from around the country.
Find your way around Brimfield – through the show fields and into and around town – with the Journal of Antiques & Collectibles Brimfield Show Guide, published for each show week of the season. This handy resource for antique lovers, collectors, dealers, and enthusiasts of the country's largest and oldest outdoor antiques and collectibles show contains useful information about navigating the show fields and advertising from regional antique shops and upcoming shows and auctions around the country.
The Brimfield Show Guide can be found online, on most show fields, at the Chamber of Commerce Information Booth, and in the bright red 'take one' boxes along the Route 20 show route. View the September 2023 Guide here