"The Collectibility of Fame"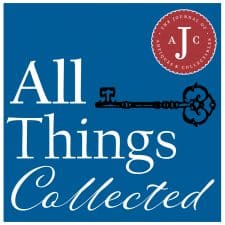 One of the most famous signatures of all times is that of John Hancock, a signer of the Declaration of Independence whose name has become synonymous with the word. When asked why he signed his name so big in comparison to the other delegates on the Declaration of Independence, it has been said that Hancock replied, so that the "fat old King could read it without his spectacles." Today, the signature collectibles market is one of the hottest growing segments, in part because anything you love or collect that is signed by the maker or subject makes that item that much more valuable, at least to the owner. In this episode we explore the value of fame, how the culture of celebrity has changed the autograph market, and what collectors need to know to protect themselves from forgeries.
Copied link to clipboard
"Inspired By Nature"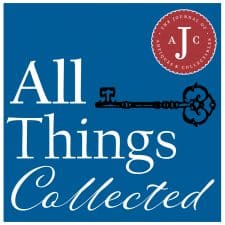 Many notable 19th century artists, writers, collectors, photographers, scientists, hobbyists, and explorers were known to have dedicated their artistry and interests to capturing and expressing nature's beauty and diversity. Think John Audubon, who documented and illustrated all types of American birds in their natural habitats. Or Henry David Thoreau, a poet, essayist, and transcendentalist, whose experience of basic living on Walden Pond inspired one of the most seminal works of 19th century American literature. And then there's Teddy Roosevelt, whose exploits and expeditions after his presidency are credited with bringing back to American natural history museums, specimens and species not previously seen outside their natural habitat.  In addition to their love of nature, these three naturalists were also collectors. We share their collector stories In the July issue of Journal of Antiques & Collectibles.
Copied link to clipboard
"Needle & Thread"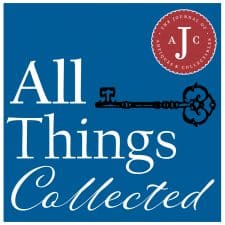 In the first half of the 19th century, boys in the middle and upper classes were taught traditional academic subjects while girls were "schooled" in what was considered "female accomplishments" —music, watercolor painting, comportment, manners, and sewing. For these girls, sewing, or 'fancy work' was a required skill and refined art, whereas for girls in the lower classes, knowing how to sew was a basic necessity and a way to gain employment. This made sewing the great leveler. It was a skill shared, although to varying degrees, by women of all economic backgrounds and social classes. While the importance and perception of all women learning at least basic sewing skills has changed over time, there is no doubt that needle work as an art form and craft continue to attract new crafters, fans, and now collectors to the hobby. In this edition and our August issue we look back on two centuries of needle work, and the stories, makers, and technology behind collectible objects made of needle and thread.
Copied link to clipboard