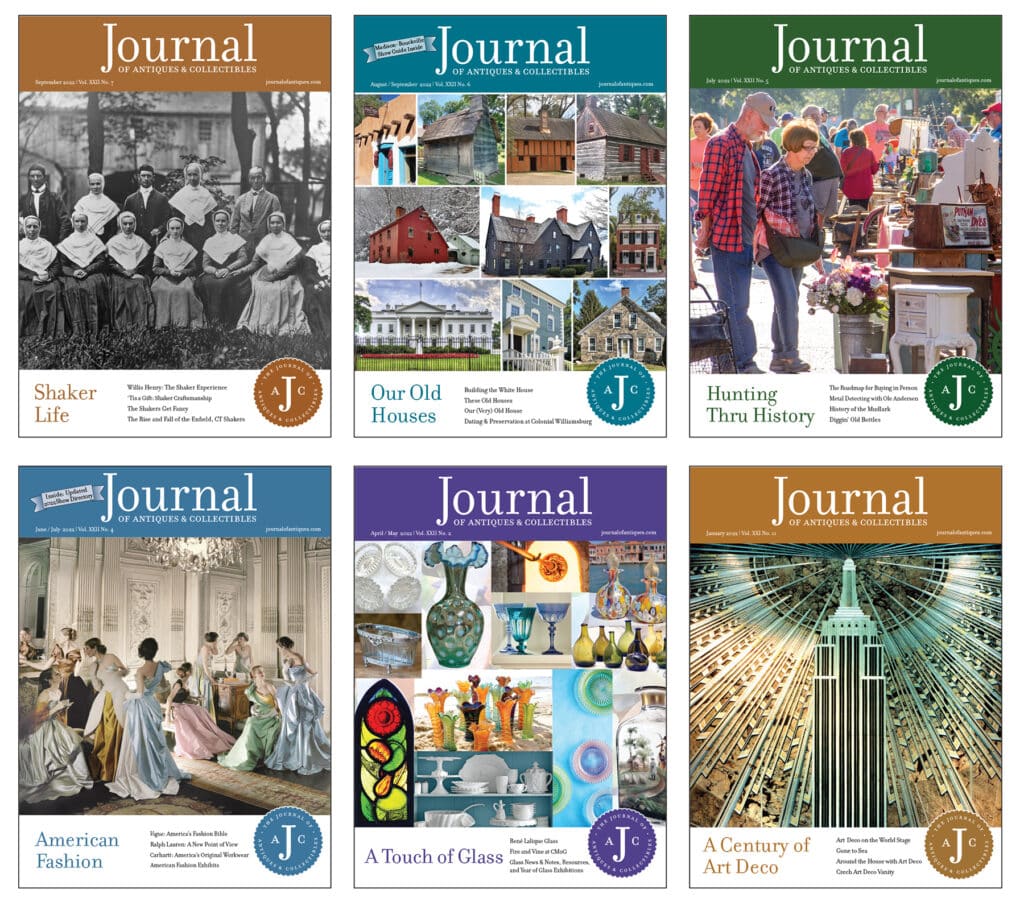 We tell the history and stories behind the everyday objects people find and love to collect.
SUBSCRIBE ONLINE, CALL 888-698-0734, OR EMAIL US HERE
The Journal of Antiques & Collectibles is a national monthly magazine and social platform for dealers, collectors, and enthusiasts of antiques and antique collectibles. We provide the knowledge, news, and resources to inspire and actively engage buyers and sellers and those with an interest in our history's material culture.
If you would like to order a subscription over the phone, please call us (toll-free) at 1-888-698-0734. The Journal only mails print publications to domestic U.S. addresses.
Questions? Email us Here
One Year Digital and Print Subscription – $35.00

– 4 quarterly print issues

– ll special print and digital supplements and show directories

– 12-monthly digital issues that can be downloaded and printed or read online,

– Subscription to Post-Press Update, our bi-monthly e-newsletter of Marketplace News and stories of interest.

BUY
Two Year Digital and Print Subscription – $60.00

Includes all of the above at a discounted annual rate.

BUY
Renew Your One Year Subscription
Renew
Renew Your Two Year Subscription
Renew
Post Press Update E-Newsletter: Sign up for FREE