Lladro Porcelain
Collecting with Jeff
By Jeff Figler
Lladro porcelain is a big hit among collectors. The family-run Lladro Company is now headquartered in Tavernes Blanques, Spain which is commonly nicknamed the "City of Porcelain".  Surprisingly, the company is barely fifty years old, and was started by the brothers Juan, Jose, and Vincente Lladro. They actually had their first workshop in Almacera, just outside of Valencia, Spain and moved to their present location in 1969.
It may be a bit difficult for you to know if you have an early original Lladro, as much copying by other companies has occurred. However, since 1974 the Lladro logo, which is a blue flower above the ancient symbol for alchemy has been added, as a guarantee that a piece is a Lladro.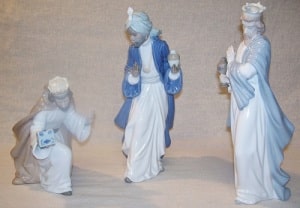 Today, Lladro porcelain is sold in about 100 countries around. The Lladro family members themselves are still the driving force behind the business. Although the three founding brothers are less involved and rotate the presidency of the company among themselves, it is their children who run the day-to-day operations. It may come as a surprise to many, but the famous Russian Hermitage Museum in St. Petersburg now features two Lladro pieces, "18th Century Coachman" and "Don Quixote".
The major Lladro themes have been the family, nature, art, culture, and religion. Their pieces generally reflect the charm and beauty of everyday scenes. Their religious pieces appeal to collectors of various faiths.
Collectors are often surprised as to the affordability of the pieces. The cost of small figurines start at about $150, but the average piece sells nowadays for around $700. Large sculptures, such as "The Burial of Christ" can cost up to $7,000.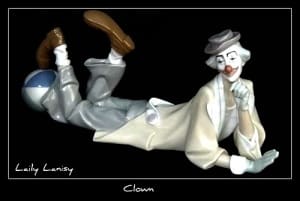 Many collectors will take a particular focus, such as clowns, angels, or wildlife, and build their collection.
Lladro's collectors' club, Lladro Privilege, was started to help new and established collectors build their collection.
Like all collectibles, the value of a piece increases with scarcity. Currently, there are around 1000 pieces in the "active" catalog. Approximately 100 new pieces are introduced each year, and other pieces are retained. Presently, there are 3600 retired pieces, which have significantly increased in value.
Generally, the pieces from the 1950s, made and signed by the Lladro brothers themselves, are the most desirable.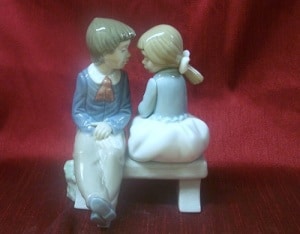 If you are, or want to be, a Lladro collector, you should keep in mind the following:
A retired Lladro can be a better investment than an active one.
Check for the Lladro logo (the blue stamp on the bottom). If it is missing or scratched out your piece is not worth much.
On-line sites and auctions can be good places to buy, but do your homework first.You will probably want to know what the going prices are.
You might want to look for some limited edition Lladros, such as the Goyesca Series.
Most Lladro collectors acquire one piece at a time.
It may take you a while to build up a sizeable collections, but it is well worth the effort.
Jeff Figler has authored more than 400 published articles about collecting. He is one of the world's leading experts on collectibles and is a former sports columnist for the St. Louis Post-Dispatch/STL Today, and San Diego Union Tribune. He was a contributing writer for Baseball Fantography. Jeff's most recent book is Collecting for Beginners. You can learn more about Jeff by visiting his website www.collectingwithjeff.com. He can also be reached via email at jfigler@JeffFigler.com