By Maxine Carter-Lome, publisher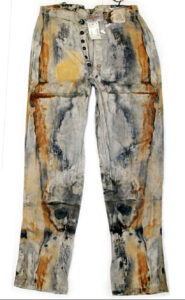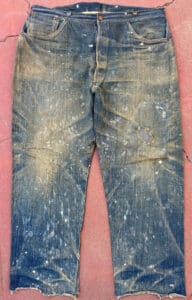 From 19th century miners and railroad workers to the cowboys of the Old West, hippies, rock stars, fashion models, and adults and children of all ages, blue jeans are part of the well-worn clothing that has defined American style for almost 175 years.
Today, new jeans can cost upwards of hundreds of dollars depending on the designer and brand; however, 19th century denim workpants now command upwards of six figures at auction. Just recently, a pair of five-button workpants, possibly worn by a miner and recovered from an 1857 shipwreck after spending more than a century in a passenger's trunk at the bottom of the sea, sold for $114,000 at a Holabird Western Americana auction. Also this past year, a pair of 1880s Levi's found in a mine shaft sold for more than $87,000 at an Aztec, New Mexico auction. One hundred and twenty-five years after Solomon Warner, a storekeeper in the Arizona Territory, purchased his blue jeans, they sold for nearly $100,000 in 2018 through Daniel Buck Auctions. The denim was produced at a mill in New Hampshire, and the jeans were manufactured by Levi's in San Francisco.
While "antique" denim workpants are becoming rising-value items at auction, it is pre-worn "vintage" jeans that are the hot new fashion finds in the consumer and resale marketplace. Here, vintage is defined as pre-21st century; however, for a piece of apparel to qualify as vintage it must also comprise stylistic elements relevant to the brand and trends of those times.
In today's vintage marketplace, fit, style, designer, and condition (when it comes to jeans, well-worn can be a good thing) drive consumer demand so the market is made up of everything from authentic pre-worn goods to re-issues of iconic styles, deadstock, runway relics of designer denim, and new upcycled pieces made from reworked old jeans. However, for true collectors and jean aficionados, it is pre-1970s jeans and denim clothing items from brands such as Levi's, Lee, and Wrangler that define vintage style. These heritage brands, still in business, see this moment in time as an opportunity to regain their relevance and re-assert their dominance in a marketplace that for the last 60 years has chased the latest designers and design iterations of denim chic. These older jeans have a look and feel that has proven timeless, and a story behind their brand that is purely Made in America.
Levi Strauss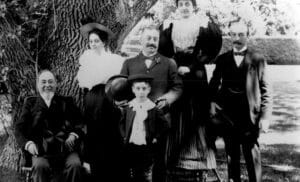 When it comes to American jeans – and auction values – all roads lead back to San Francisco businessman Levi Strauss.
It is said that Strauss, a Bavarian immigrant, brought denim to America in 1853, establishing a wholesale dry goods business in San Francisco selling imported clothing, fabric, and other dry goods to the small stores opening all over California and other Western states during the Gold Rush years.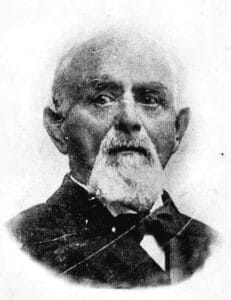 Eighteen years later in Reno, Nevada, a tailor named Jacob Davis recognized a problem in the making of workpants for his customers using Levi Strauss denim and believed he had the perfect solution. The pants he was making for miners weren't tough enough to stand up to the conditions in local mines; among other issues, the pockets and button fly were constantly being torn. "A miner's wife came up to Davis and asked him to come up with pants that could withstand some abuse," says Nancy Davis (no relation), curator of the American History Museum. Davis looked at the metal fasteners he used on harnesses and other objects. "At that time, he came up with the riveted trousers."
As local miners snapped up the overalls he made with rivet-strengthened stress points and durable "duck cloth," a type of canvas, Davis realized he needed to protect his idea. Lacking the money to file for a patent on his own, Davis wrote to Levi Strauss in 1872 about his method of strengthening work pants by using metal rivets on the stress points: the corners of the pockets and the base of the button fly and Strauss agreed to support Davis' idea. On May 20, 1873, the pair was issued a patent for "Improvement in Fastening Pocket-Openings." According to Levi's company's timeline, the original design had "one back pocket with the Arcuate stitching design (the same design they have today), a watch pocket, a cinch, suspender buttons and a rivet in the crotch. The rivets on the back pockets were exposed."
Davis soon moved to San Francisco, and wide-scale production of riveted pants started for the first time under the brand name Levi Strauss & Co. with a label that clearly proclaimed: "Patent Riveted Duck & Denim Clothing … Every Pair Guaranteed. None Genuine Unless Bearing This Label." By the time their patent expired in 1890, Levi Strauss & Co. was an established brand among American workers; however, it was Levi's 501 style, issued in 1890, that moved Levi's blue jeans outside of the working-class demographic and into the embrace of everyday casual fashion as people, other than blue-collar workers, began wearing jeans, according to the Smithsonian's Davis.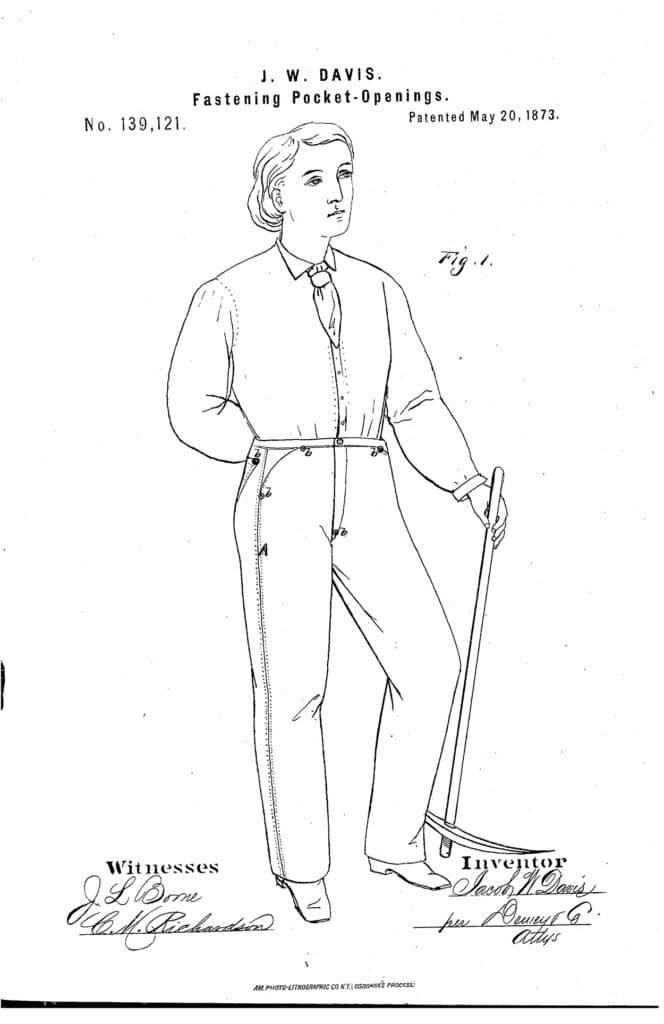 Levi Strauss passed away in 1902, and by 1911 the company was owned and operated by Strauss's nephews, Jacob, Louis, Abraham, and Sigmund Stern. Due to customer demand, they stopped making blue jeans out of cotton duck and stuck strictly to denim, considering it a superior fabric that was strong, comfortable, and became more comfortable with each wash – ideal for manual labor workers in the mines and on the railroad. By the 1930s, it wasn't just manual laborers that needed a pair of blue jeans — the growing fascination with cowboys, dude ranches, and John Wayne in Western movies had everyone wanting the western look. It did not take long before new companies entered the market with their own versions of blue jean western wear.
Lee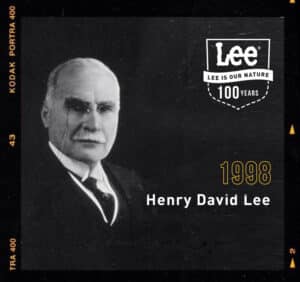 In 1889, Henry David Lee, born in Vermont, founded the H. D. Lee Mercantile Company in Salina, Kansas, producing blue jeans, overalls, and jackets. The growth of Lee was prompted by the introduction of the Union-All work jumpsuit in 1913, and in 1927, the Company became the first garment manufacturer to use a "hookless fastener"— or zipper—in cowboy pants, overalls, coveralls, and playsuits, replacing buttons. This was a game-changer for the Lee brand and broadened the appeal of denim work clothes.
Lee focused on the durability of its clothes in its marketing. In 1925, the Company teamed up with Canton Mills of Canton, Georgia, to develop the strongest and bluest denim in the market for durable work and western wear. In a 1939 publicity stunt, Lee's "Jelt" Lee j denim survived Ripley's Believe It or Not! 26-mile crawl across untreated concrete.
Lee jeans were also known for their small, rounded back pockets that had a wide placement. It is said that the reason for this was to make the jeans more comfortable to wear when seated in the saddle and they could also be reached without the need to stand up in the saddle.
Lee's iconic Ryders and jean jackets became the brand's most popular and defining style. Lady Lee Riders were introduced to the market in 1947. From that point on, Lee's workwear clothing was silhouetted into fashion wear for men and women, from bell bottom jeans and painter's jackets to "Leisure" suits and dressed-up western cut and styled denim outfits.
When it comes to desirable vintage Lees, look in particular for the tags to identify styles from the 1950s and '60s (the tags remained similar in design to the 1950s in the 1960s). During this era, Lee started to include information about the materials used (100% cotton) and added Made in the USA on some of its tags. In demand from this fashion era are bib-overalls, coveralls, the Loco jacket, cowboy jeans, 101z jeans, the Rider jacket, and the Storm Rider jacket.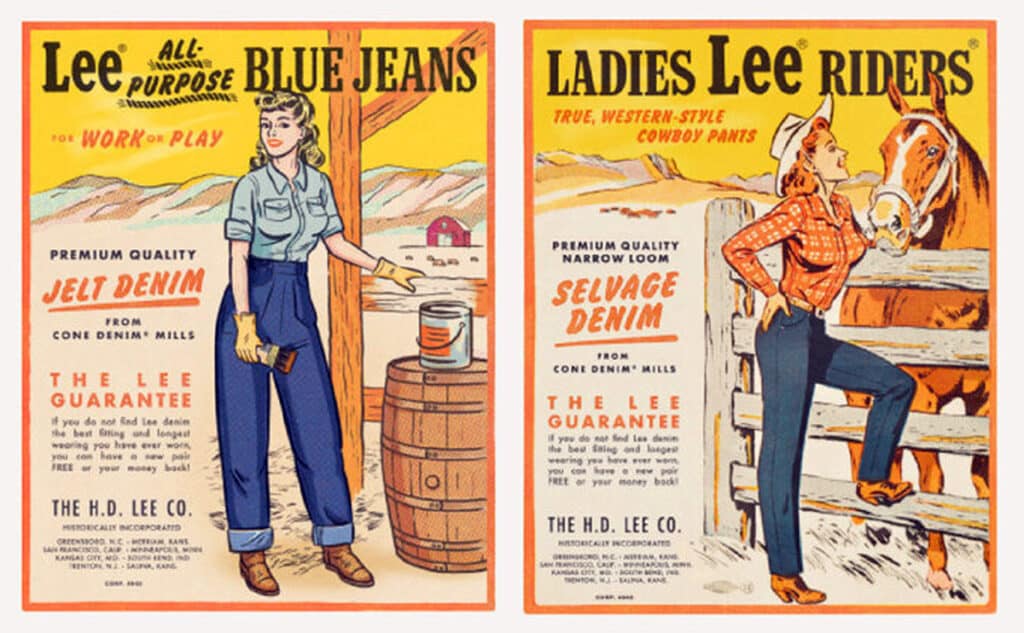 Wrangler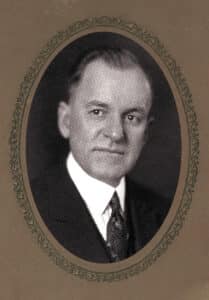 In 1897, a 20-year-old C.C. Hudson left his home in Williamson County, Tennessee, to seek fortune in the emerging textile town of Greensboro, North Carolina, where he found work in an overall factory, sewing on buttons for 25 cents a day. When his workplace closed, he and a few others bought several of the company's sewing machines, and C.C. Hudson and his brother, Homer, formed the Hudson Overall Company, operating from a loft above Coe Brothers Grocery on South Elm Street in Greensboro. Over the next almost 25 years, their company, renamed the Blue Bell Overall Company, bought up and consolidated with other textile companies, adopting along the way the brand name Wrangler from one of the companies Blue Bell purchased.
In 1947, Wrangler authentic western jeans, designed by celebrity tailor Rodeo Ben, were introduced to the American consumer. Professional rodeo cowboys Jim Shoulders, Bill Linderman, and Freckles Brown wear-tested the 13MWZ, short for the thirteenth version of men's western jeans with zipper, and endorsed the Wrangler name for durability, quality, and authenticity. The following year, Jim Shoulders signed on as an official endorsee of Wrangler, making Wrangler the brand for western wear. By 1996, one of every five pairs of jeans sold in America was a Wrangler.
This past year, Wrangler marked its 75th anniversary by curating a small collection of vintage (and pre-loved, because they're made post-2000) jeans appropriately titled Wrangler Reborn. Included in the collection are The Wrangler 11MWZ and 13MWZ (Men's Western Zipper) cowboy cut jeans and the Cowboy Cut 0936, designed to the specifications of true cowboys and creating the brand as we know it today. Wrangler Reborn also carries other vintage Wrangler style jeans, mostly in the $100 and up range.
How can you tell vintage Wrangler jeans? According to messinahembry.com, look for the blue bell. This is the distinctive mark of vintage Wrangler jeans. There should be a tag on the inside of the fly, and a bell etched into the back pocket. This iconic blue bell and "W" are what best define the look of the brand, once intended for cowboys in rodeo races.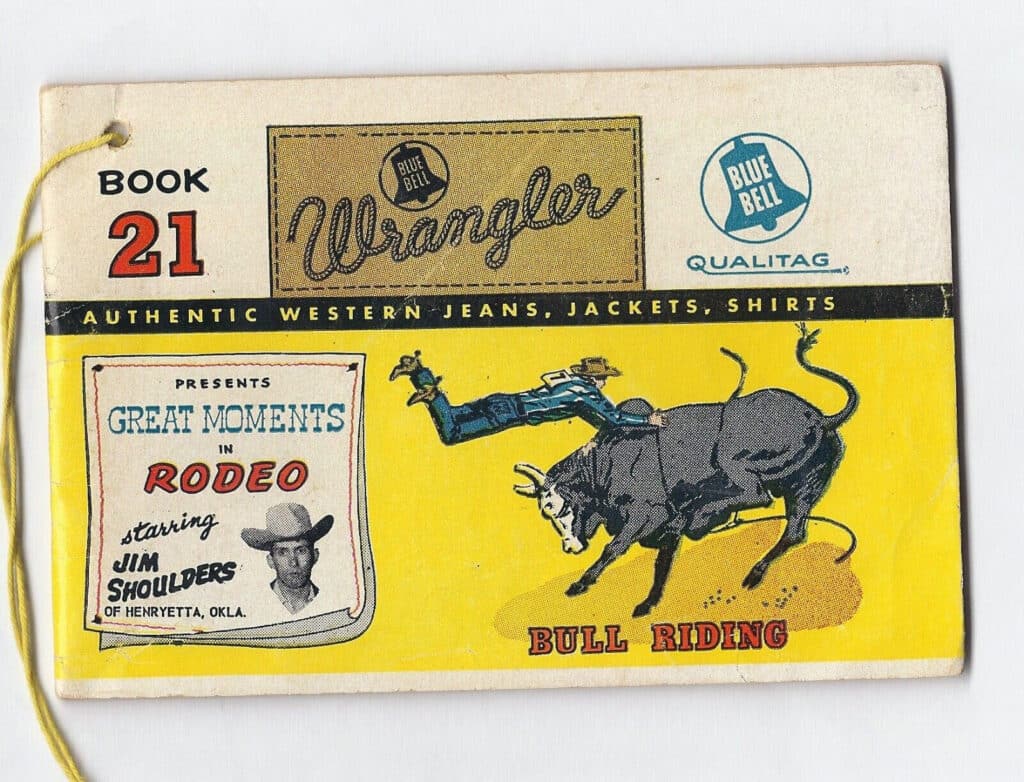 Gloria Vanderbilt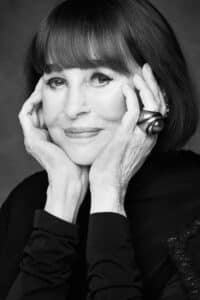 Gloria Vanderbilt was a woman of many titles: socialite, actress, designer, heiress, and mother … her fascinating life became fodder for the tabloids from a young age. After a modeling career that began at 15 years old and working as a stage actress in her 30s, Vanderbilt put a pause on life as a socialite to rewrite her narrative and launch her own line of designer jeans.
Vanderbilt's idea for designing women's jeans grew out of a conversation she had with clothing manufacturer Mohan Murjani's manager, Warren Hersch, who asked Vanderbilt, who was working for the design house at the time, to create a "really great fit jean," out of excess denim fabric it was holding in Hong Kong. Her early creation set the course for her company's signature form-fitting and rear-branded designs. Her iconic dark skinny jeans included an embroidered gold swan on the front, referencing her first acting role in the Pennsylvania Pocono Playhouse's 1954 version of The Swan, and featured her signature on the back right pocket. Although a designer's name stitched onto clothing is commonplace now, Vanderbilt was a pioneer in this regard. She was arguably the creator of designer denim – the first to elevate the popular staple with her name.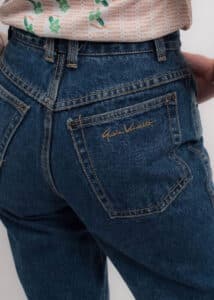 When Vanderbilt officially launched her denim line in 1976, it was met with enormous success. The flattering jeans were a hit with American women, launching Vanderbilt to a new level of celebrity status. When she starred in her own advertisements on buses and television screens, she became one of the most recognizable women in America. In 1978 when her million-dollar television commercial aired, every single pair of jeans her company had produced—150,000 pairs—sold out.
Gloria Vanderbilt proved that jeans were not just practical but could also be fashionable, shifting the focus away from ruggedness and durability to fit and style.
The hot American designer at the time, Calvin Klein, took notice of Vanderbilt's success and the opportunity to build a fashionable jeans line based on fit and brand. It was not long before he was hot on her heels.
Calvin Klein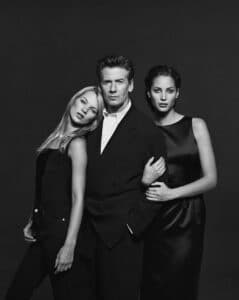 In 1967, Calvin Klein Ltd. was formed, a partnership between Calvin Klein, an up-and-coming American designer, and his business partner and childhood friend, Barry Schwartz.
Klein mainly designed women's coats and two-piece suits until 1972, when he began concentrating on sporty sweaters, skirts, dresses, shirts, and pants that could be mixed and matched for a complete wardrobe. His take on women's fashion revolutionized the industry and at age 32, Klein was elected to the group's Hall of Fame. But his greatest fame was still to come.
Perhaps competitively inspired by Gloria Vanderbilt's success with women's designer jeans, Calvin Klein introduced its take on jeans for women in 1978. It was clear with his iconic ad campaign featuring a seductively posed 15-year-old Brooke Shields sharing that nothing came between her and her Calvins, that Calvin Kleins were not your mother's [Gloria Vanderbilt] jeans. Of their jeans, a company spokesperson was quoted as saying at the time, "The tighter they are, the better they sell."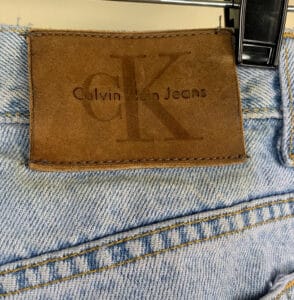 To get that rear-hugging silhouette, Klein raised the groin in his jeans to accentuate the crotch and pulled the seam up between the buttocks to give the rear more shape. By the following year, Calvin Klein controlled one-fifth of the designer jeans market, second only to Gloria Vanderbilt.
Today, vintage Calvins can be found on online resale sites such as Etsy and Poshmark for around $50-$85. How can you tell if your Calvin is vintage? According to oneoffvintage.co.uk, in recent years, Calvin Klein stopped completely sewing in their neck tags, so if the jeans you found have a loop tab, only sewn in on the sides, or has the brand printed on them, then your Calvin Klein is likely from the last 15 years and not considered vintage.