Starting a Collection on a Budget
By Amanda Sheriff
Associate Editor, Gemstone Publishing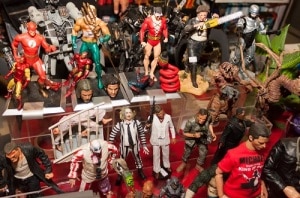 Since the dawn of human beings, we have been collectors. Early in our timeline we collected food, water, wood, and materials for building. As time has progressed we started collecting items to barter and trade, eventually moving on to collect things for our entertainment and enjoyment. When we seek out objects that we have a great appreciation for, it pushes us past generally accumulating, to being collectors. This gives us the chance to connect with people who have similar interests, it's a means of focus and relaxation.
Collecting has grown into a multi-billion dollar industry over the past 50 years. While collecting can be seen as an investment, for true collectors this is just a bonus. Collectors connect with objects emotionally, feeling the ties to their history as well as the larger scope of history in the time period. Toy collecting is most closely associated with our childhood and while some postulate the negative viewpoint that toy collectors are trying to recapture their youth, those collectors know that they never lost part of that youth. A sentiment that can be shared by most collectors.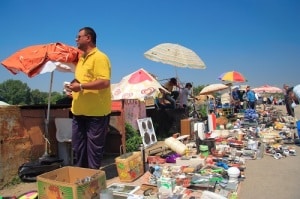 Starting a collection can be overwhelming. Developing the nuances and savvy necessary to become an astute collector takes time. Not only is it important to determine what to collect, it's crucial for a collector to cultivate the skills and knowledge to find items and evaluate their condition. Items can be found in a variety of ways, including internet auctions, newspaper ads, garage sales, local auctions, retail stores, general and specialized shows, and combined catalogue/phone/internet auctions. The internet has become an integral part of learning more about building a collection. Websites are dedicated to particular types of collectibles (jugate pins, movie posters) or characters (Roy Rogers, Betty Boop) or time periods (Golden Age comics/original art). There are forums discussing the existence of previously unknown items, the impact restoration has on collectibles, guidance in finding sought after items, and websites that share all facets of collecting news. There are numerous museums to visit, such as Geppi's Entertainment Museum in Baltimore, MD, reference books such as The Official Price Guide to Pop Culture Memorabilia By Ted Hake to plumb, clubs devoted to a certain type of collectible or character to join, and conventions to attend that focus on anything from comics and toys to dolls and mechanical banks.
What's wonderful about collectors is that they are more than happy to share knowledge on how to build a collection. A great way to get started is to visit shows, conventions, and in-person auctions to meet collectors and dealers. This observation and integration provides the framework for an educated collector. New collectors need to meet and learn about dealers in order to discover reputable sources from the unsavory ones. The internet has become a significant tool as many websites provide message boards. This gives collectors the opportunity to share their experiences with different dealers and auction houses.
Regarding auctions, it's important to learn as much as possible about the desired items, such as whether or not the collectible has been authenticated or if it's being sold in a buyer beware fashion. It's important to learn about the terms of the sale, including any required bidding increments, buyer's premium (a percentage over the final price of the item that will be paid directly to the auction house), and return policies. Collectors should personally inspect items whenever possible. If not possible always meticulously read descriptions about items in catalogues or on websites and ask questions when more details or clearer information is needed. Establish the amount you are willing to spend on the item, including buyer's premiums when necessary. Next, it's important to decide if you are willing to pay more than that amount if another individual is bidding on the item, weigh the item's significance against any regrets about spending that amount of money or feeling of loss and disappointment if the item goes home to be displayed on someone else's shelf.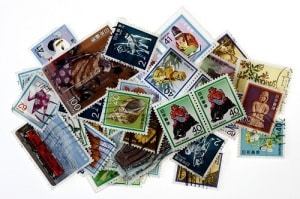 To avoid spending more money than anticipated, research what price the particular collectible is currently garnering. Remember that rarity and condition play significant roles in the price of an item. Many items were produced in finite numbers and some that have been purchased stay in a collection for a long period of time making them difficult to find, and therefore, bringing in a higher price. Other factors that can influence an item's value are origin, size, historical significance, aesthetic value, and the unforeseen, therefore unpredictable, emotional attachment held by fellow bidders. Restoration is another factor to consider. How desirable is the item, is an unrestored version likely to be found, was the restoration done professionally or by an unqualified amateur who may have damaged the item further, does the price reflect the restoration?
Starting a collection on a budget can be overwhelming for those who are new to the business. Collectors must decide on a collecting focus they wish to pursue while also researching the pricing trends based on popularity and rarity as this will influence the price of those items. Collecting goals must be in line with the collecting budget. A collection can become a source of stress rather than an enjoyable hobby when items are purchased outside of a realistic budget or too many collectibles are purchased in a short period of time.
Thankfully, anyone can start a collection on any budget. While media attention is paid primarily to comics and original art that sell for $1,000,000 or more, political pins, lunchboxes, gum cards, skeleton keys, baseball cards, a plethora of comic books, and movie posters are just some of the collectibles that can be purchased in the range of $50 to $200. Hake's Americana & Collectibles recently sold a set of twelve Bush 1992 buttons for $115, a lot of six 1974 MEGO Wizard of Oz character figures in their original boxes for $223, and Tom Mix Comics #2 CGC 4.0 (1940) for $115. However for those with a more robust budget, that same Hake's auction saw sales of $27,551 for a Cox/Roosevelt 1920 Jugate button, $15,525 for Jack Kirby original comic book art for Strange Tales #109 and $20,221 for a Mickey Mouse Double Slate Dancers German crank toy.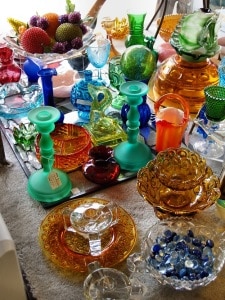 After buying a collectible, the next step is taking care of it. Price tags should be removed to protect from damage by the adhesive and prices that may bleed through the price sticker to the item underneath. Never write the purchase amount on the item, rather keep a log of prices paid, dates, and venue where it was purchased. Comics and pulp magazines can be protected by mylar bags, buttons can be protected by glass covered mounts, and larger items should be stored in closed cases. Collectibles can be damaged if they are displayed in direct sunlight, fluorescent light, or in attics and basements that are not temperature controlled.
Once a collection is established, collectors may consider selling pieces for a variety of reasons. Selling can create room to buy different items, if the collectors tastes have changed or evolved, they may want to sell a group of collectibles if not a whole collection, or if a collectible that is already in the collector's position becomes available in better condition, they may choose to purchase the copy in better condition and sell the other. Selling can foster good relationships with dealers and auction houses, produce insights on continuing growth as a collector, and cultivate a better collection. Regardless of if you sell, trade-up, or keep your collectibles for decades to come the collecting experience is an enjoyable one.