Collecting Asian Art
by Isadore M. Chait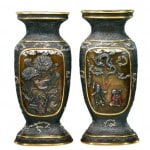 This article is for the novice collectors as well as seasoned collectors. Asian Art encompasses a vast number of specific categories and includes numerous countries where the art was and is being produced.
Let me break it down for you into simpler categories, or at least the major areas where collectible things come from: China, Japan and Southeast Asia.
Let's look at China first. As you all know or should know by now, the Chinese economy has been growing in leaps and bounds and the Chinese are working diligently and spending money wildly to repatriate their own antiques and collectibles. This goes for Chinese living in China as well as overseas, who are a relatively affluent group in all the various countries in which they reside. The upshot of this is that there are currently few bargains to be had in Chinese antiques.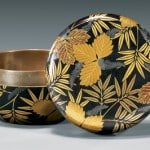 Now let's look at Japan. Several decades ago, the Japanese economy was strong and the repatriation of Japanese antiques was moving along at a gang-buster pace. This included Japanese Art in all categories and it got to the point where non-Japanese items were being brought to Japan. This included such things as 16th and 17th Century Chinese porcelain, Tiffany and French Art Glass, European paintings and much more.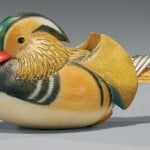 In the past decade, many of these things have been sold or put on the market to be sold and have left Japan. It means that in America, Japanese things have become very inexpensive, except for what we could call the crème de la crème (two or three percent) of Japanese Collectibles.
Here is a short shopping list of Japanese items along with a few illustrations of things that are very reasonably priced today as compared to the prices years ago and do have potential for the future. It's my opinion that there will come a time when the Chinese will run out of their own things to collect (which is already happening to a small extent) and will start buying more and more Japanese things as they come to appreciate their beauty.
1. Netsuke, especially Contemporary and anything circa 1900, of high quality.
2. Ivory Okimono. These are generally much more beautifully carved than Chinese ivories but the prices are generally much lower.
3. Lacquer such as boxes, inro, trays, etc. This takes a bit of sophistication to train one's eye as to the best qualities and sometimes minor damage keeps the prices really low.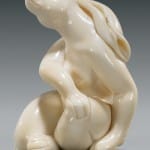 4. Bronzes and multi-metal work. This is an area in which the Japanese excel, especially during the late 19th Century and these will soon be very collectible by the Chinese as are quickly becoming interested.
5. Cloisonné enamels. Again, an area in which the Japanese excel, especially in enamels from the late 19th Century to the early 20th Century. This is also currently becoming collectible by the Chinese.
6. Porcelains such as Imari, Kutani or Satsuma earthenware. These prices are very reasonable nowadays.
7. Prints and scroll paintings. With the prices of Chinese scrolls having sky-rocketed, these Japanese paintings are still huge bargains.
8. Samurai related items such as swords, tsuba, etc. There was a time when all these went to Japan for enormous prices but they have now become quite reasonable in the U.S.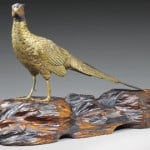 There is probably more I could say about Japan but let's move on to Southeast Asia. An enormous volume of ceramics were made in Southeast Asia from about the 10th Century to about the 16th Century. This includes Cambodia (Khmer), Thailand (Sawankhalok), Vietnam (Annamese) and some others. With the exception of some major Annamese pieces, the overall market for these ceramics, 500-1,000 years old, are bargain basement prices. And again, while the market is not there yet, there is great potential for the future, with little expected downside. It's also interesting that these ceramics, with various glazes and underglaze decorations, are similar to and very related to Chinese pieces from the same periods, which of course, bring much higher prices as these have always been considered Provincial or Export quality. As a matter of fact, they were very often exported to Indonesia, the Philippines, etc. where many of them have been excavated from ship wrecks.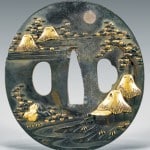 There is a lot more that I could say about individual categories and collecting Asian Art without breaking the bank but we will address some of these in future articles. In the meantime, just know that there are vast numbers of things that one can buy for very realistic prices and as long as they are genuine and in relatively good condition, there should be no downside but only potential monetary upside. The internet has leveled the playing field, making sales of these objects simple to find.
Good hunting.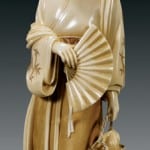 About the Author:
Isadore M. Chait is an appraiser and auctioneer of fine Asian art. In addition to the daily operation of one of the most prominent Beverly Hills galleries, he is a licensed auctioneer in the State of California.
Mr. Chait can be reached at 800-775-5020 or www.chait.com.