NEW YORK – Holiday shopping is an easy, pleasant experience through Barnebys.com, a free one-stop website that features more than 400,000 items from 1,000-plus auction houses worldwide. Instead of bouncing from auction site to auction site, which can be a frustrating and time-consuming exercise, bidders and buyers simply visit Barnebys.com.
There, they can enter the keyword that will lead them to their holiday treasure, be it a piece of fine art, an antique or collectible, or maybe not a gift at all, like items needed to set a festive holiday table. All of the keyword matches have been aggregated into a super-convenient, one-stop shopping site.
We tell people, you re already digital, so take your search global, said Pontus Silfverstolpe, Barnebys' co-founder and Director of Content. The holidays are the perfect time to give Barnebys a try, to see how easy it is to navigate and discover how quickly one can find a great gift that was proving so elusive before. It s free, it s simple and it brings fabulous results.
Barnebys was launched in 2011 by Silfverstolpe and Christopher Barnekow, both successful businessmen and entrepreneurs in Sweden. It was Barnekow who came up with the idea, after going online to research a particular still-life painting. "It was extremely frustrating, just getting tossed from one site to the next, he said, plus it was time-consuming. Finally, I just gave up."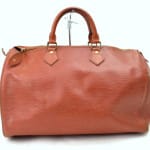 An epiphany came when he asked himself, Why isn't there a tool or a centralized search engine that can incorporate the lots from many auction houses? As a seasoned expert in e-commerce in online marketing, Barnekow decided to create such a tool himself, but he needed to partner with someone who was experienced in the auction, fine art and antiques industries. Silfverstolpe was a perfect fit.
Today, Barnebys has offices in Scandinavia, the UK, France, Germany, Spain and the United States. Further international expansion is planned for 2016. "When people started their Christmas shopping this year, we noticed a valuation shift, Barnekow said. Now, people are willing to buy a ring for a loved one at auction, instead of from a high-end retailer. This applies to other items, too, from furniture to Louis Vuitton handbags to affordable china for your mother-in-law.
A recent trip to Barnebys revealed the following items for sale, any one of which would make a fine gift: a signed 1938 lithograph on Arches paper, framed, by Pablo Picasso (RoGallery.com); a pair of natural, .10-carat diamond solitaire stud earrings set in 14Kwhite gold (US Jewelry Liquidation); a silver dress ring set with various colored stones (Dickins Auctioneers); and a vintage brown leather Speedy handbag by Louis Vuitton, with multiple carrier gates (Catawiki).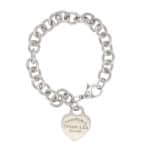 Also on the site was a heart-shape silver charm saying Return to Tiffany suspended from a belcher-link bracelet chain with lobster-claw clasp (Fellows); a vintage men's Victorinox Swiss Army Maverick quartz wristwatch (Govberg); two bottles of 1978 Saint-Emilion Chateau Saint Pey red Bordeaux wine (iDealWine); an American Flyer post-World War II Blue Stitcher train (Apple Tree Auction Center); and a bottle of 1955 Perrier-Jouet Champagne Brut (Auctionata).
Barnebys was created with consumers in mind, with simplicity being the operative word. Barnekow and Silfverstolpe had a shared vision of a single, easy-to-use tool to centralize, aggregate and navigate the auction market. As savvy as people are with regard to computers and the Internet, many still find it daunting, as we once did, to search for and find a great item, Silfverstolpe said.
With an average of 20 new auction house sign-ups to the Barnebys platform each month, things are only going to get easier for the bidders and buyers on the hunt for that perfect gift to find what they re looking for. And how impressed would that gift s recipient be, knowing the item, even an American item, was bought from an auction house in a distant place? Barnekow said.
Once Stateside auction houses come aboard, Americans will no doubt warm to the Barnebys concept just as Europeans did. Already, ground has been staked at the high end, as top-tier auction houses such as Sotheby's, Christies, Paddle 8, Phillips and Heritage have signed on. Barnebys generates its revenue from auction houses, on a pay-per-click basis.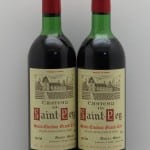 Listings on Barnebys are organized under logical item categories, such as fine art, furniture, jewelry, silver and gold, and so forth. Bidders are presented with examples of what they wish to buy in the foreground; the auction house selling the item is secondary. It s all about the consumer, Barnekow said, making sure the search is simple, the process is smooth and the item is found.
Other Barnebys features make the site unique. One is a prices-realized feature a free service that gives precise data about an item s sale history. By showing how much an item has sold for in the past, as well as how similar objects have performed, Barnebys helps sellers to value items realistically. Hammer prices realized on more than 10 million previously auctioned lots are revealed.
Another key feature is Barnebys free-to-use valuation service, one that gives users access to established antiques experts who can offer estimates and advice to potential sellers. Users who seek an evaluation can go to barnebys.com, input information about their objects and upload images. The data is then sent to several auction houses, where experts evaluate the items.
"We've thought of just about everything, really," Barnekow said. "All that s left is for people to discover us and see how easy we are to use. Holiday shopping would be a great place to start, or experiment, and we re confident once the Barnebys habit is established, it will be very hard to resist. And for anyone who misses their chance in December, there's always Valentine s Day."
For more information visit www.barnebys.com
Barnebys.com makes holiday shopping for fine art, antiques and collectibles easy and fun