BOXBOROUGH, MA – SEPTEMBER 17, 2016: Flamingo Eventz is pleased to announce the return of the popular Boxborough Paper Town – The Vintage Paper, Books & Advertising Collectibles Show. This is the original Boxborough Paper Show where you'll find all things Paper – from classic Ephemera to Books, Board Games, Postcards, Advertising, Classic Vinyl, and more! A long time favorite of both dealers and customers, the show continues to make changes and improvements to ensure continued growth and success. Today, it's bigger, better, more diverse, and with lots of new dealers…this is the paper show to attend for the rare, unusual and hard-to-find treasure!
Scheduled for Saturday September 17, 2016 at the well-known Holiday Inn in Boxborough, MA, Exhibitors from across the Northeast will gather to present an outstanding array of fine, rare & unusual old books, maps, postcards, autographs, prints, posters, advertising, and much, much more.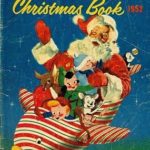 Exhibitor Specialties include: Advertising Covers, African American, Americana, Architecture, Art, Art Deco, Auctions, Autographs, Aviation, Baseball, Books, Bibles, Black History, Black Power, Calendars, Calling Cards, Christmas, Circus, Civil War, Cook Books, Charts, Children's Books, Cocktails, Design, Dogs, Die Cuts, Documents, Engineering, Engraving, Ephemera, Erotica, Esoterica, Fantasy, Fashion, Fishing, Floridiana, Folklore, Folk Music, Foreign Language, Furniture, Games, Gardens & Horticulture, Graphics, Historic Documents, Horses, Hunting, Illustrated Books, Interior Design, Japan, Judaica, Letters, Logbooks, Manuscripts, Maps, Maritime, Medicine, Middle East, Military, Modernism, Music, Native American, Natural History, Nautical, Naval, New York City, New York State, New Jersey, Novelties, Olympic Games, Pacifica, Photographs, Photography, Pochoir, Polar, Pop-Ups & Moveable Books, Poetry, Postcards, Posters, Presentation Copies, Presidential Archives, Press Books, Prints, Pulitzer Prize Winners, Psychedelica, Puppetry, Puzzles, Railroad, Reference, Revolutionary War, Russia, Scholarly, Science, Science Fiction, Sports, Sporting, Technical, Theatre, Theology, Trade Cards, Trade Catalogues, Travel & Exploration, Travel Brochures, Typography, U.S. Coastal History, Vanity Fair Prints, Valentines, Voyages, Watercolors, Whaling, Wine, Yachting. These, and many other specialties, will be found at this event. Be sure to check our website, FlamingoEventz.com, for complete details and easily downloaded Discount Coupons.
Appraisals will be offered by well-known appraiser John Bruno, star of the PBS series Market Warriors, and guest appraisers from 1-3pm. Interested parties – both dealers & customers – should contact Flamingo Eventz at 603.509.2639 / info@flamingoeventz.com.


Date/Hours:
Saturday, September 17, 2016, 9am-3pm
Location:
The Boxborough Holiday Inn, 242 Adams Place, Boxborough, MA 01709. Directly off I-495, exit 28.
Admission:
Adults: $7 ($1 Discount with Ad or Website Coupon), Young Collectors 12-21: $4, plenty of free parking.
Appraisals:
By John Bruno, Star of Market Warriors, and guest appraisers 12-2pm at $5/Item.
Directions:
I-495 Exit 28, East on Massachusetts Ave (Rt. 111), right on Adams Place to Hotel. Check our website:
flamingoeventz.com
for easily downloaded maps.
Miscellaneous:
Food & refreshment available at the Hotel restaurant during show hours.
Information:
For Dealer or Customer information, please call or click 603.509.2639 /
info@flamingoeventz.com
Boxborough Paper Town – The Vintage Paper, Book & Advertising Collectibles Show – to be held September 17th