Auction, which grossed just under $600,000, was held at Weiss gallery in Lynbrook, N.Y.
LYNBROOK, N.Y. An archive of nine original oil on board paintings by Chesley Bonestell (Am., 1888-1986), the artist whose designs and illustrations were a major influence on science fiction art and earned him the nickname the Father of Modern Space Art, sold for a combined $135,000 at an auction held Sept. 10th by Philip Weiss Auctions, in the firm s Lynbrook gallery.
As an early pioneer creator of astronomical art, Bonestell was so influential he actually helped inspire the American space program. He was awarded a medal by the British Interplanetary Society and has a place in the International Space Hall of Fame and the Science Fiction Hall of Fame. A crater on Mars was named after him, as was an asteroid (the asteroid 3129 Bonestell).
Bonestell's paintings are prized by collectors and institutions such as the National Air and Space Museum and the National Collection of Fine Arts. His classic work Titan a beautiful image of Saturn seen from its giant moon of the same name has been called the painting that launched a thousand careers. Among his admirers was the German rocket scientist Dr. Wernher von Braun.
Four of the nine paintings in the auction did particularly well. All appeared in the July 1947 issue of Coronet Magazine. The work titled Chicago at the temperature of melting lead due to solar disturbance or orbit disruption brought $35,650; while the painting titled New York has been struck by a meteor, perhaps a thousand feet or so in diameter, etc. (1946) gaveled for $29,325.
A third painting, titled A white dwarf star has approached near enough to allow its powerful gravitational pull to draw up everything not tied down, changed hands for $24,150; and the fourth work, titled The Moon Falls Back on the Earth, realized $18,975. All nine of the Bonestell paintings were part of the Coronet Magazine pictorial spread The End of the World.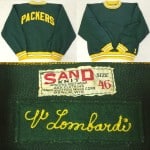 In all, more than 600 lots came up for bid, in an auction that featured mostly comics, comic art, sports, animation and Disney items. It grossed just under $600,000 (including buyer s premium). About 70 people attended the sale in person, while 1,000 others registered to bid online, through LiveAuctioneers.com and Proxibid.com. Many telephone and absentee bids were also recorded.
Following are additional highlights from the auction. All prices quoted include a 15 percent buyer s premium:
A star lot of the sports memorabilia category was a fresh-to-the-market Sand Knit green, gold and white Green Bay Packers sweater previously owned and worn by the late Packers coaching legend Vince Lombardi. The size 46 sweater had Lombardi s name stitched in, on a separate green felt patch, just below the Sand Knit label. The sweater, in fine condition, brought $17,250.
An unsigned oil on canvas rendering of a pin-up woman on water, possibly the covert art for Film Fun Magazine, 21 ½ inches by 29 ½ inches, fetched $22,425; and
Three Disney production cels on a production background from the 1938 film Brave Little Tailor, with the cels depicting two guards and Mickey Mouse, 9 ½ inches by 11 inches, with a label on back, sold for $7,750.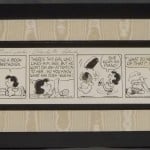 Original Peanuts daily comic strips drawn by the late, great illustrator Charles Schulz are a staple at most Philip Weiss Auctions, and this sale had several. One dated 12/4/1978 and featuring Lucy and Schroeder with piano rose to $17,250; one dated 9/28/1977 and showing Snoopy and Woodstock made $16,100; and one dated 3/8/1960 with Snoopy and butterflies realized $16,675.
A copy of The Incredible Hulk #1, graded good-plus to very good, with just minor imperfections, went for $6,900; a nearly flawless copy of All Select Comics #9, from the Big Apple Collection and featuring The Human Torch and Captain America, earned $5,700; and original cover art for Marvel Comics Defenders #65 (1978), signed in pencil by artist Keith Pollard, brought $6,600.
Philip Weiss Auctions has two major auctions planned for the remainder of the fall. The first, on Thursday, Oct. 29, will feature several hundred lots of stamps, coins and ephemera. Offered will be dozens of estate stamp collections (many being sold intact or in large lots), U.S. face value stamps, U.S. and foreign single stamps and covers; and gold and silver U.S. and foreign coins. Then, on Thursday, Nov. 19, an auction featuring military, ocean liner, World's Fair, historical, Hollywood, rock n roll and advertising will be held (start times for both auctions will be 10 a.m).
An expected top lot of the Nov. 19 sale will be the trumpet played by Sam the Bugler Grossman to signal the Belmont Stakes triple crown victory race for horse American Pharaoh. Also sold will be military weapons, important World War I American and British posters (to include Cheret, Mucha, Livemont and others), World s Fair collections (1939, 1964), early 19th century broadsides, a Michael Jackson 1984 Victory Tour photo album, a large collection of Huntley Palmer tins, two oil paintings by renowned marine artist Antonio Jacobsen and more.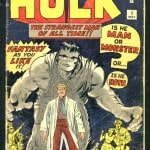 Philip Weiss Auctions is always accepting quality consignments for future auctions. To consign a single item, an estate or a collection, you may call them at (516) 594-0731; or, you can send an e-mail to Philip Weiss at Phil@WeissAuctions.com. For more information about Philip Weiss Auctions and the upcoming October 29 and November 19 auctions visit www.weissauctions.com.
Original Oil Paintings by Chesley Bonestell sell for combined $135,000 at Philip Weiss Auctions