by Judy Gonyeau, managing editor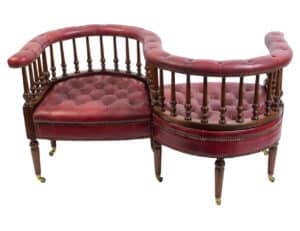 When two were courting in early 19th century France, Victorian England, or during America's Gilded Age, maintaining one's perceived virtue was paramount.
Keeping a pair of love-sick intendeds apart required not only a chaperone but special furniture.
The Courting Chair
Typically, the Courting Chair is comprised of two chairs facing opposite directions so the couple could converse without truly touching as a chaperone read on a nearby chair or did needlework. Also called a "conversation chair" or "tête-à-tête," and sometimes referred to as a "gossip chair," these chairs were designed to allow intimate conversations to be had discreetly. Most have some type of "blocking" feature, such as a shared arm placed between the two chairs. There were also Courting Benches that may or may not have a blocking feature.
The Chaperone Chair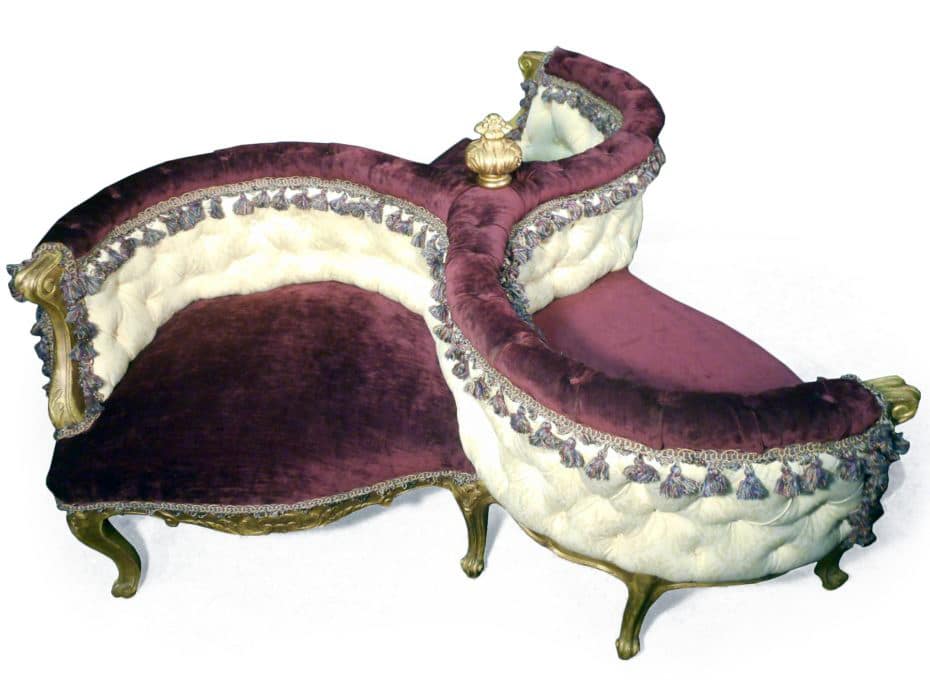 What may be termed as the "Chaperone Feature" was an added seat placed in a propeller-like fashion for even more careful observation of the couple. Chaperone Chairs made it difficult at best for the couple to have an intimate conversation unless the chaperone is asleep or mostly deaf. Napoleon had these chairs placed throughout his ministers' apartments in the Louvre as if to encourage his advisors to eavesdrop on each other.
The Courting Bench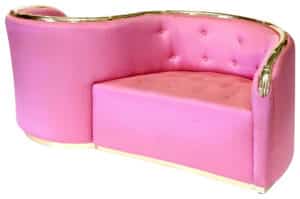 The elongated couch or bench would feature two additional seats for two chaperones, or what could end up being two mothers-in-law to the engaged. With nothing to impede the couple from staying close to one another, this was sometimes considered the correct piece of furniture to show off the couple and future members of their growing family.
The Settee
The "borne settee" is a sofa with separate armrests marking out the four (or sometimes five) sections of seating. No drawing-room during the Gilded Age was complete without one. The rich and newly-rich were able to allow visitors a full view of the room's artwork and architecture and fellow visitors to gossip about quietly with the sitter next to them.
Part of the House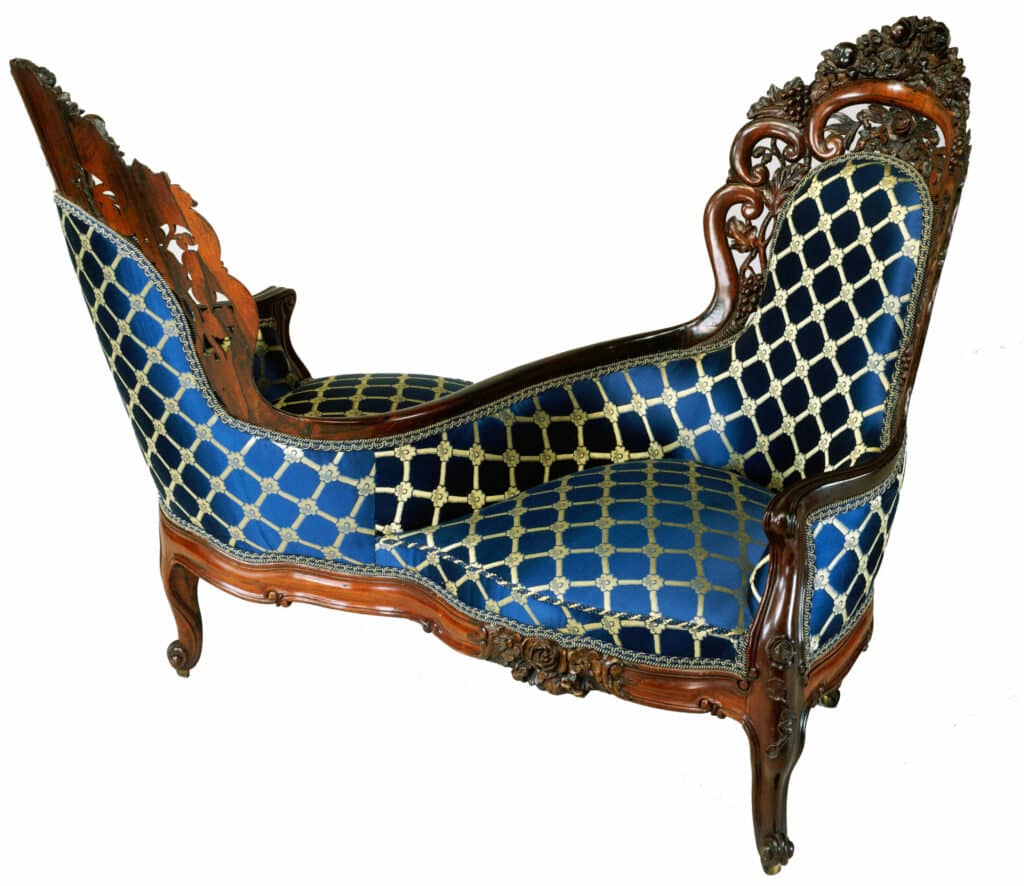 Courting furniture was designed to fit in with the house's décor or theme, featuring intricate carved woodwork and elements that reflected the status and seriousness of the parents with children of courting age. John H. Belter was a German-born American cabinet maker working in New York when he created a carved Rococo Revival rosewood parlor and bedroom suites, including a tête-a-tête chair that is part of the Metropolitan Museum of Art's furniture collection. "A mid-nineteenth-century French form, the tête-à-tête, also known as a confident, was well-suited to the parlor as its two chairs facing in opposite directions and joined at the sides allowed for discreet conversation. Belter chose imported rosewood for his parlor and bedroom suites because of its luxurious qualities: the rich color, fine-patterned grain, and high polish that could be attained." The incredible ornamentation and clever use of laminates make this one of the most coveted examples of a Courting Chair .