By Maxine Carter-Lome, publisher
"On January 10, 1910, a teenager from Nebraska stepped off a train in Kansas City, MO, with little more than
big dreams and two shoeboxes of picture postcards. From those inauspicious beginnings, an iconic brand was born."
– Hallmark.com
Although the Hallmark® brand is to greeting cards what Kleenex® is to tissue, the history of greeting cards dates back long before that young man, J.C. Hall, stepped off the train.
Greeting cards date back to the ancient Chinese, who exchanged messages of goodwill to celebrate a New Year, and to early Egyptians, who used papyrus scrolls to send greetings.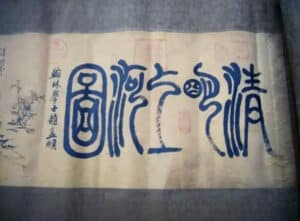 By the early 15th century, handmade paper greeting cards were being exchanged in Europe, including the first Valentine created in 1415. The British Library has in its collection what is believed to be the oldest known surviving Valentine made by the French nobleman Charles, Duke of Orléans. In 1410 Charles had, at the age of 16, married 11-year-old Bonne of Armagnac in what was an arranged union to solidify the union of two bloodlines. He went on to serve under his father-in-law during the years-long French civil war between the Armagnacs and the Burgundians. Five years later, Charles was captured by the British and imprisoned in the Tower of London for 25 years at the age of 21; Bonne was then just 16. While imprisoned, he wrote a poem to his wife and used the term "Valentine" to refer to her. "My very gentle Valentine, Since for me you were born too soon, And I for you was born too late. God forgives him who has estranged Me from you for the whole year. I am already sick of love, My very gentle Valentine." Bonne passed away before ever seeing Charles again.
The 1800s saw a surge in the designing, printing, selling, and giving of greeting cards, most notably Valentine's Day and Christmas cards. By the 1850s, the greeting card had been transformed from a relatively expensive, handmade, and hand-delivered gift. It had become a popular and affordable means of personal communication thanks to advances in printing, mechanization, color lithography, and a reduction in postal rates with the introduction of the postage stamp. These early advances and the establishment of commercial printing presses in America made these special occasion cards both popular and affordable, giving rise to a new industry.
With the outbreak of World War I, greeting cards quickly replaced postcards as supplies dried up just as demand among servicemen and their loved ones was rising.
"No one in the greeting card business set out to benefit from the war, but in many ways, it was an important turning point for the
industry," J.C. is quoted in Patrick Regan's book Hallmark: A Century of Caring. "People sought closer contact with one another and especially with their relatives and friends in the service. And servicemen themselves not only enjoyed receiving greetings, but sending them as well."
J.C. Hall was already in business with his two brothers when WWI began in 1914. Living in Kansas City, Missouri at the time, he and his brothers were running a stationery store and producing their own greeting cards. Hall saw the rising trend in mailed greetings as an opportunity to grow his business and went for it.
Building a House of Cards
Hall overcame poverty and the lack of formal education to become the architect of a fairly new industry and live the American dream.
– from Hallmark.com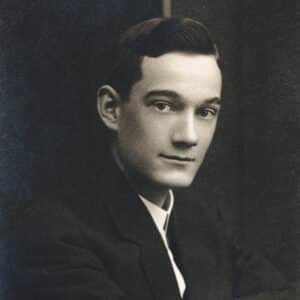 Joyce Clyde (J.C.) Hall was born August 29, 1891, in David City, Nebraska, the youngest son of George Nelson Hall and Nancy Dudley Houston Hall.
From a young age growing up in Norfolk, Nebraska, where the family settled at the turn of the century, J.C. was more interested in making money than he was interested in being a good student. After an initial venture selling perfume to neighbors, J.C. began clerking in his older brothers' bookstore after school, which the brothers ran as a way to supplement the family's income.
When he was 16, Joyce and his two older brothers, Rollie and William, pooled their money and opened the Norfolk Post Card Company, but the market for imported picture postcards in Norfolk was limited. Not quite two years later, Joyce dropped out of high school to pursue his entrepreneurial dreams. He gathered his savings, crammed two shoeboxes full of postcards, and boarded a train for Kansas City, MO. Working out of his "headquarters," a.k.a. his room at the YMCA, Hall called on drugstores, bookstores, and gift shops with his postcards, wholesaling products created and manufactured
by others.
''All I was trying to do was make a living,'' he famously said. ''In those days, if you didn't work, you didn't eat. And I liked to eat.''
As business picked up, he ventured to the towns served by the railroads running in all directions from the Midwestern rail center. Later, Hall and his brother Rollie opened a specialty store in downtown Kansas City, dealing in postcards, gifts, books, and stationery.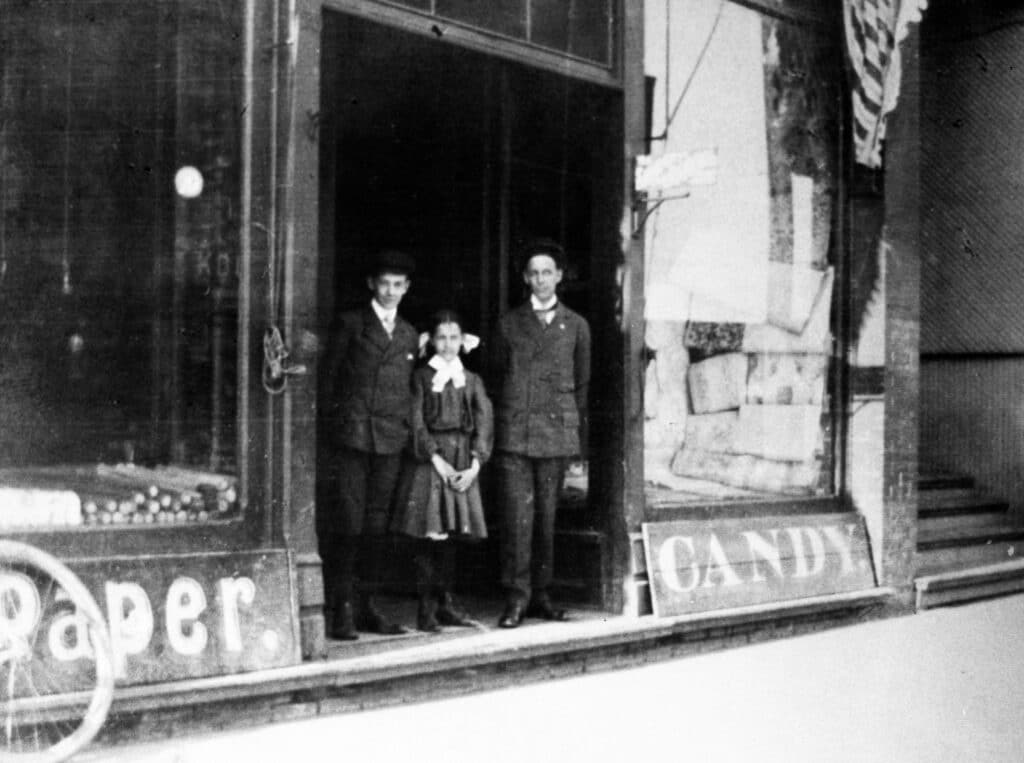 On January 11, 1915—five years and a day after Hall's arrival in Kansas City—his entire inventory was wiped out by a fire, including unfulfilled Valentine card orders and miscellaneous giftware, leaving the brothers $17,000 in debt. Building back better, the brothers floated a loan and bought the engraving presses of the Smith-Pierce Engraving Company.
Carefully considering the products he had been selling, Hall was unhappy with the lack of appeal of the cards – the art was inferior and the messages were not meaningful. By owning their own small engraving shop, the Hall brothers could control the quality and the messages, and produce their own line of greeting cards that could be sold to other stores, as well. "Good taste is good business," J.C. liked to say.
What J.C. saw that others may have missed when it came to sending greeting cards – commercially produced cards offered "a way of giving less articulate people, and those who tend to disguise their feelings, a voice to express their love and affection."
As greetings cards surpassed postcards as a way to send a greeting, Hall also recognized the public's desire for more privacy in their communications and began offering high-quality Valentine's and Christmas cards mailed in envelopes.
Expanding the Company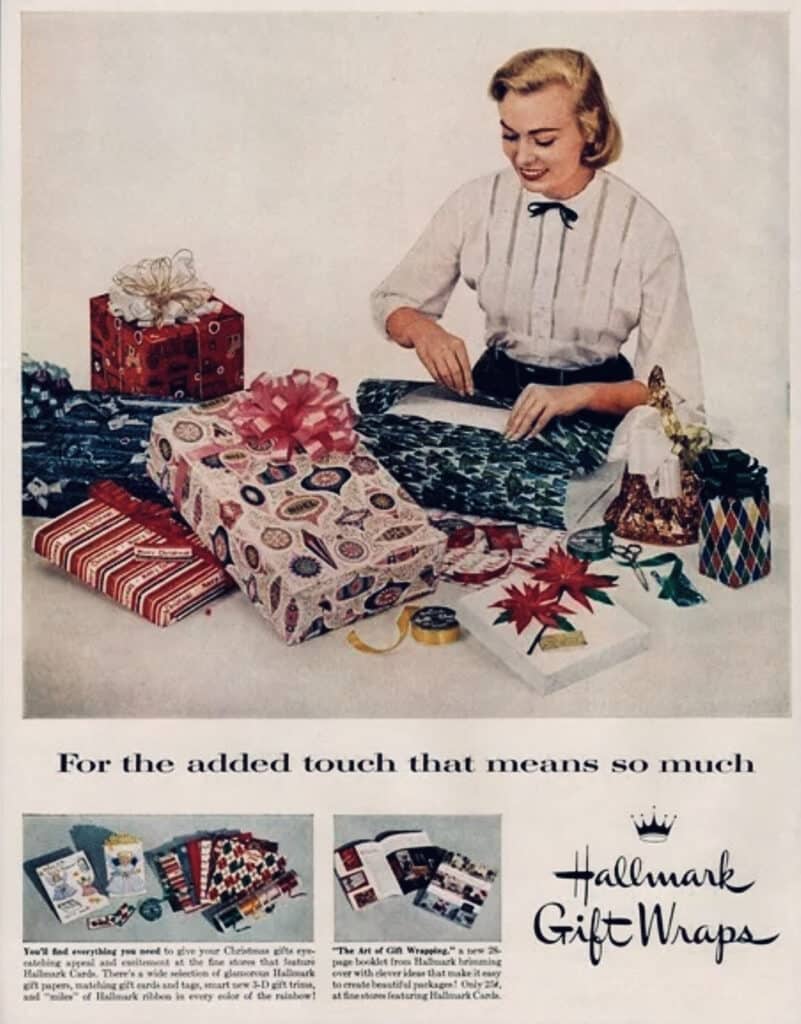 Armed with the success of the Hall Brothers Greeting Cards, J.C. and his brothers continued to innovate. Their first foray into other product lines came in 1917 when the Hall brothers "invented" modern gift wrap. During the peak Christmas season, the Hall Brothers ran out of solid-colored "gift dressing" and improvised by selling fancy decorated French envelope linings. Those sold out so quickly that the brothers decided to also print their own gift wrap.
With business booming, their other brother, William Hall, who had stayed in Norfolk to run the bookstore, joined J.C. and Rollie in Kansas City in 1921, and in 1923, the three brothers formed Hall Brothers, Inc., the predecessor of today's Hallmark. By then the company was employing 120 people, including salespeople in all 48 states, leading to a nationwide expansion of their brand and business.
"Mr. J.C." was Hallmark Cards for 56 years. Until 1966, when he stepped aside as chief executive officer in favor of his son, Donald J. Hall, no Hallmark greeting card reached the marketplace without his "O.K.J.C." imprimatur.
J.C. Hall passed away in 1982 at the age of 91. Among the thousands of card messages that he approved his personal favorite was one written by Edgar Guest: ''I'd like to be the kind of a friend you've been to me.''
Today, Hallmark Cards, Inc. is the world's largest greeting card company, creating 21,000 different designs each year in more than 20 languages, and distributing them in more than 100 countries.
The Hallmark of Branding
J.C. Hall also was an innovator in marketing who understood the importance of brand-building. He was intrigued by the word
"hallmark" as used by goldsmiths as their identifying mark of quality. Hall liked that the term not only said "quality," but also featured his family name. The Hallmark brand name appeared on the company's products for the first time in 1925, and by 1928 was on the back of every card. That same year, Hallmark became the first greeting card company to advertise nationally when it took out an ad, written by J.C., in Ladies' Home Journal. Convinced of the power of national advertising, J.C. next turned to radio, sponsoring "Tony Wons' Radio Scrapbook," and later, network television with the Company's highly popular Hallmark Hall of Fame productions.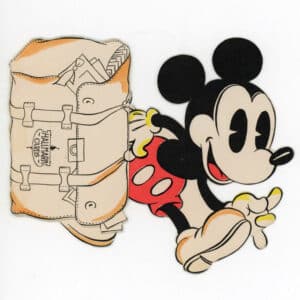 In 1932, Hallmark signed its first licensing agreement with one of the 20th century's most recognizable names—Walt Disney—to use Disney® characters on greeting cards. Over the years, this association expanded beyond Disney Hallmark cards to Keepsake® ornaments and novelty gift items such as framed prints, plaques, photo frames, and mugs, featuring quotes from Walt Disney or from memorable Disney movies and characters.
The burgeoning brand solidified its position in American history in 1944 with one of the most recognized slogans in advertising. "When You Care Enough to Send the Very Best®" was born from a three-by-five-inch notecard on which Ed Goodman, a sales and marketing executive at Hallmark, jotted down his thoughts on what Hallmark stood for – caring, quality, the best. It was J.C., however, who picked the slogan to be forever associated with his company and Hallmark greeting cards.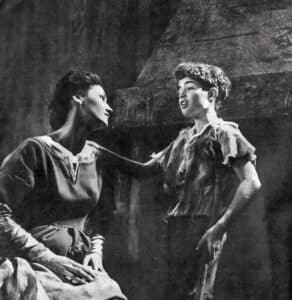 In 1951, NBC approached Hallmark about sponsoring the first original opera created especially for television, Amahl and the Night Visitors. J.C. Hall decided to sponsor the program to thank all the people who bought Hallmark cards. The opera aired on Christmas Eve and moved viewers to send thousands of letters, cards, and telegrams thanking Hallmark for presenting it. This would be the first in a series of specials that would become the Hallmark Hall of Fame. In the more than 60 years since, Hallmark Hall of Fame productions have won 81 Emmy Awards. The National Academy of Television Arts and Sciences has presented two Emmy Awards to Hallmark as a sponsor.
By the time the company name was officially changed from Hall Brothers to Hallmark Cards, Inc. in 1954, the tradition of entrepreneurship and innovation started by J.C. Hall was deeply ingrained in the company — Hallmark was now a household name and national brand.
Hallmark Collectibles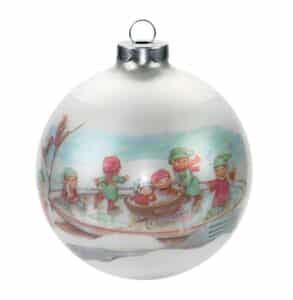 Hallmark's licensing agreements over the years have spawned all types of collectibles, from figurines to Christmas ornaments and novelty gifts.
In 1973, Hallmark introduced a small line of six glass ball ornaments and 12 yarn figures as its first collection of Hallmark Keepsake® Ornaments. Almost 50 years later, these ornaments that make up Hallmark's collectibles history can be found for as little as $80 to several hundreds of dollars on sites such as eBay and hallmarkornaments.com, an online source for purchasing rare and hard to find Hallmark Keepsake and Christmas ornaments. And it's not just age that is setting value in the marketplace as Hallmark continues to intentionally release limited-run ornaments to drive the collector market.
While the Company has been producing ornaments since the early 1970s, its line of "Keepsake" ornaments is the most collectible. Keepsake ornaments come in a Hallmark red box with the word "Keepsake" below the Hallmark name and are dated. The collectibility of Keepsake ornaments is differentiated by a variety of qualifiers that include Storytellers, limited quantity designs, being part of a continuing series, using licensed characters, special convention and Hallmark member exclusives, and personalized ornaments. One of the most valuable Hallmark Keepsake ornaments has been their 2009 National Lampoon's Christmas Vacation "Cousin Eddy's RV" ornament. With the original box, some have recently sold on eBay for over $500. Another, released in 2015, is "Up On The Housetop," one of which sold on eBay for $250 in September 2020.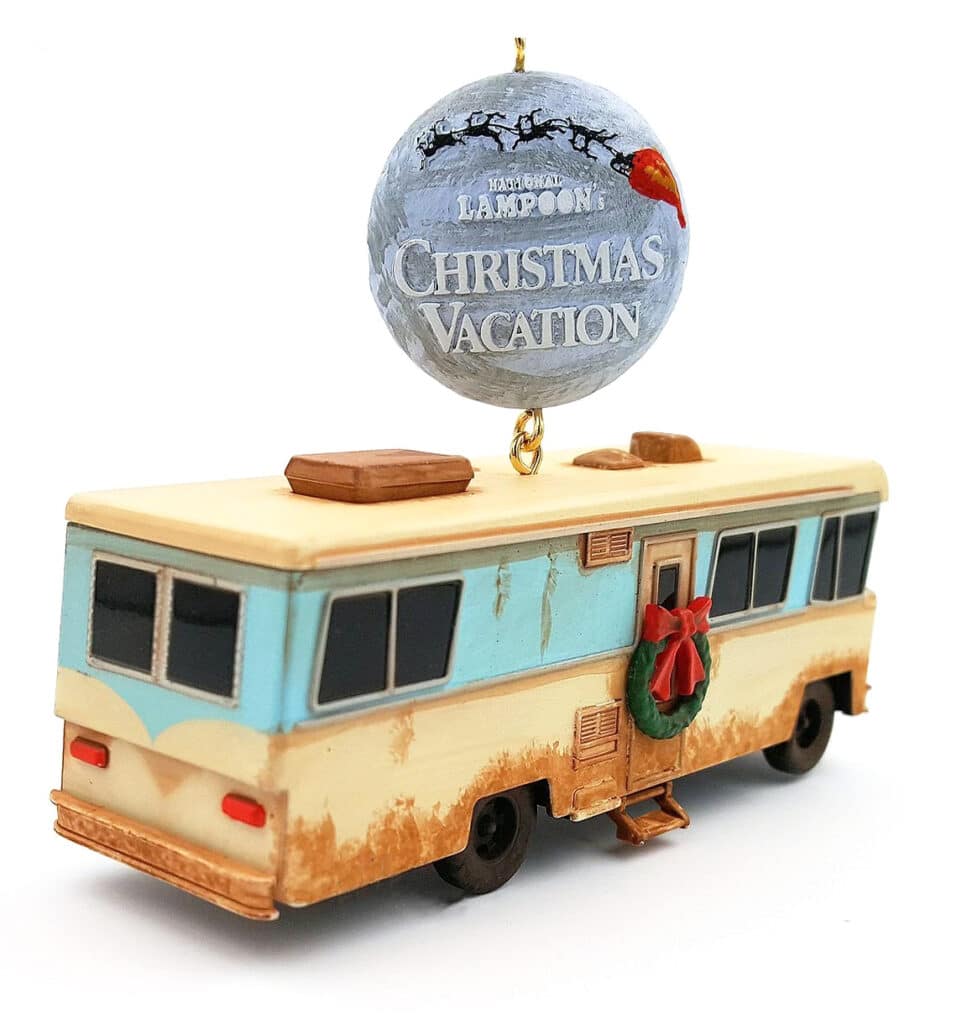 Vintage Hallmark greeting cards, on the other hand, are collected more for their imagery and sentiment than value, ranging in price from about $10 to $50 apiece based on condition, image, and sentiment.
More than 100 years and billions of well-wishes later, Hallmark cards remain a special way to tell someone you care about that you are thinking of them, and care enough to send the very best.