By Amanda Sheriff, Gemstone Publishing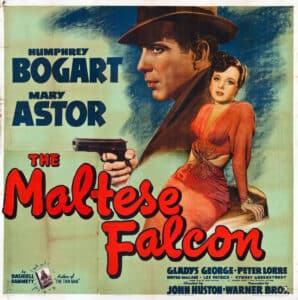 Collecting movie posters is plain and simply a fun hobby that expresses the love for a film and appreciation for art. From an advertising standpoint, they are meant to capture the story and tone of a movie with one artistic statement. They are designed to attract viewers, to stop theater patrons in their tracks to observe and imagine what exciting tale awaits in the film it advertises. It is those very factors—the pull to adventure, romance, thrills, and laughs—and the opportunity to capture that feeling for more than 120 minutes that turns film fans into movie poster collectors.
Collecting Across Time
Building a movie poster collection is easy because there is a myriad of movie poster options to choose from that span over 100 years of film. Posters show off many styles of expression with pops of bright color or intentionally muted displays, creative renderings, or simple portraits. But even the ones that lack such style and panache are desirable to the person who enjoys the movie. And like the different levels of artistry displayed on posters, their prices in the secondary market vary from a few dollars to the mid-six figures.
The Golden Age of Hollywood, that period of early film where glamour and great dialogue reigned, was a time of beautiful poster art. In the days before movie trailers were easily accessible, the posters bore the weight of promoting films. As such, a lot of care and thought went into their design, which makes them among the most desirable to poster collectors.
The Classics
Casablanca posters reflect the doomed romance and political intrigue of the film, and the large format posters like the US six-sheet and Italian "four-fogli" sell for $400,000-500,000. On the Citizen Kane one-sheet, the lead character looms larger than life, achieving prices of $20,000-50,000. Metropolis, an early example of science fiction, has seen the 1928 Australian daybill realize $215,000. The mystery crackles on the one-sheet for film noir classic The Maltese Falcon, averaging $20,000, while the six-sheet can go for $250,000. The Public Enemy one-sheet poignantly contrasts the colors and shadow, selling for north of $170,000. The sweeping drama of Gone with the Wind is reflected in the one-sheet that sells for $20,000.
Horror Movie Posters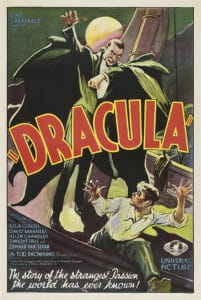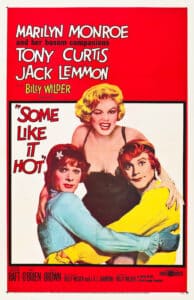 Universal's slate of early horror films can also be counted on to scare up impressive prices. Harder to find, they display striking artwork of menacing monsters and their frightened prey. The one-sheets for movies like Dracula, Frankenstein, The Bride of Frankenstein, The Black Cat, and The Invisible Man can achieve $250,000-$500,000 in sales. Posters from The Phantom of the Opera, The Mummy, and The Wolf Man can also realize six figures. Not to be outdone, MGM's London After Midnight poster exceeded $475,000 nearly a decade ago, and RKO's King Kong three-sheet has sold for nearly $340,000.
Universal monster movie posters routinely outsell other posters of the same era, and the trend continues when later horror posters are compared to their contemporaries. Horror movie posters typically feature artwork that is frightening, even shocking, producing an authentic visceral response from viewers that is not replicated by other genres. This is true for famous franchises like Halloween, Friday the 13th, and A Nightmare on Elm Street, as well as lesser-known movies such as The Burning and Trick or Treat.
The Wholesome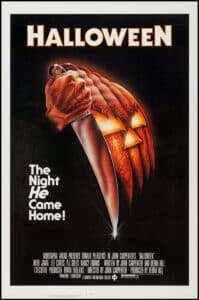 For comparison's sake, in 1978 Grease was the highest-grossing movie of the year, and its one-sheets featuring stars John Travolta and Olivia Newton-John now go for around $400. While the one-sheets for Halloween depicting a menacing jack-o'lantern and knife, which also came out that year, are selling for $1,200. Similarly, in '96 Independence Day was the highest grosser, with one-sheets of the alien ship destroying the White House now averaging $30. Scream posters with a closeup of Drew Barrymore's terrified face are up to $140.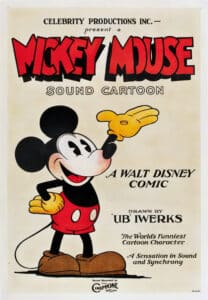 On the family-friendly side, collectors can turn to the wonderful world of Disney. Mickey Mouse is always a big seller, including the stock poster with a casual portrait of the Disney mascot selling for $20,000. The posters for his 1930s movies are particularly popular, such as Society Dog Show, The Barn Dance, and Alpine Climbers, which average $15,000, and Whoopee Party, Wayward Canary, and Mickey's Pal Pluto have sold for nearly $50,000. The classic Snow White and the Seven Dwarfs poster by artist Gustaf Tenggren reaches $20,000, Pinocchio appears at his happy-go-lucky best on his posters that realize $15,000, the vibrantly colorful circus-style Dumbo poster sells for $9,000, and a motley party gathers on the Alice in Wonderland poster that averages $5,000.
One of the great things about collecting Disney is that opportunities can be found in any price range. Posters for other classics like Sleeping Beauty, Cinderella, Peter Pan, and The Jungle Book sell in the range of $750-$2,000. Fans of The Little Mermaid, Beauty and the Beast, Aladdin, and Lion King, aka the Disney Renaissance, can find those posters for $80-$300, and more modern entries like Moana and Frozen sell for around $40-$100.
The Comedy
Posters featuring iconic comedy teams mirror the lightness of their films. The chemistry of Laurel and Hardy, caricatures of the Marx Brothers, knucklehead antics of the Three Stooges, and circus art of Abbott and Costello instigate laughs. Some of their top sellers are the Duck Soup three-sheet which can fetch $115,000, and one-sheets for Another Fine Mess, Playing the Ponies, and Abbott and Costello Meet Frankenstein which can sell for $10,000-$45,000.
Marilyn Movie Posters
For a more feminine approach to poster collecting, look no further than Marilyn Monroe. One of the most popular actresses of all time, the blond bombshell shines bright on any of her posters. She looks sexy on The Seven Year Itch, glamorous on Gentlemen Prefer Blondes, feisty on Some Like It Hot, confident on How to Marry a Millionaire, and like a femme fatale on Niagara. The posters from her most popular movies routinely sell for $2,000-5,000.
The Franchises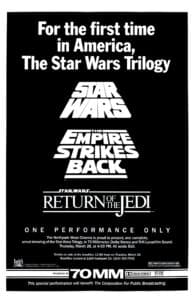 As far as movie franchises go, Star Wars rules the galaxy in poster collecting. Teasers, advances, different styles per film, anniversary posters, and more have been created for the series, providing lots of collecting opportunities. The Star Wars Triple Bill, made in 1985 for a one-time showing of all three films, is valued at $20,000-30,000. The rare A New Hope style A seven-sheet has sold for more than $20,000 and the extra large 24-sheet averages $15,000. Most of the original trilogy posters can be found in the hundreds to low thousands range with highlights like the 1976 World Science Fiction Convention poster, New Hope advance teaser style A with a variant "W," the style D "circus" poster, the Happy Birthday anniversary poster, The Empire Strikes Back style A/Gone with the Wind (nicknamed for its resemblance to that poster), and the Return of the Jedi advance with the original Revenge of the Jedi title.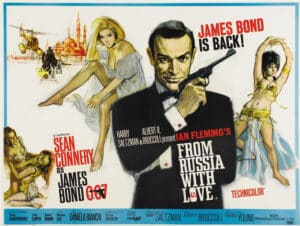 James Bond, the world's greatest superspy, is another highly collectible franchise, particularly for posters from his country of origin. Whether he's posing with a weapon at the ready, looking suave in a tuxedo, or surrounded by beautiful women, 007 posters are flat-out cool. Multiple images appear on the Thunderball advance quad crown that realizes $25,000, Bond poses confidently on From Russia with Love quads that average $10,000-12,000, and Bond is superimposed over a golden woman on the Goldfinger six-sheet that can reach $13,000. Other great examples are The Man with the Golden Gun U.S. Christmas teaser with the titular weapon appearing in pieces and the British charity poster for The Spy Who Loved Me featuring Bob Peak's vividly colorful art.
The Artwork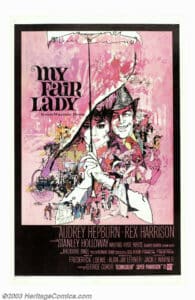 Age and the gravitas of older films aren't the only reasons that classic posters are such hits with collectors. While modern versions favor photo-based imagery of their lead stars, posters from most of the 20th-century feature painted art. Bob Peak is one such artist, known for creating intricately designed pieces with montages and plenty of colorful flourishes. Some of his best work can be seen on posters for West Side Story, My Fair Lady, Camelot, Apocalypse Now, and Star Trek: The Motion Picture. Cartoonist Jack Davis, who has an impressive body of work at MAD magazine, used his skills for comedic caricatures on movie posters. Highlights of his work include It's a Mad, Mad, Mad, Mad World, Kelly's Heroes, Bananas, and The Bad News Bears.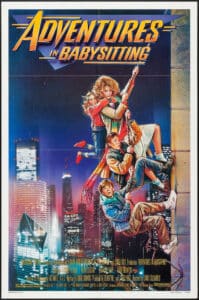 Saul Bass took a minimalistic approach by designing symbolic pieces that depicted key elements and themes from the movie. This can be seen on the posters for The Man with the Golden Arm, Vertigo, Anatomy of a Murder, and The Shining. Robert McGinnis created realistic renderings of actors and juxtaposed splashes of color with white backgrounds. Some of his most notable work includes Breakfast at Tiffany's, Barbarella, The Odd Couple, and Live and Let Die. Drew Struzan uses a realism-focused airbrush style on popular films of the last 40 years, including The Thing, Back to the Future, The Goonies, Adventures in Babysitting, and Hook.
Hot Trend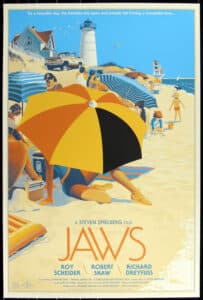 Mondo variants have become a hot trend in movie poster collecting. The company works with artists and studios to create reimagined artwork for classic titles, then the posters are sold in limited edition print runs with most, if not all, selling out very quickly. Mondo posters that combine attractive art and marketability include the packed collage art on Guardians of the Galaxy, the textured, moody look on Rear Window, the bright, tourist style on Jaws, the red skies and ominous house on Psycho, and a blend of planetary details with the outlines of characters on Star Wars posters. Though many of these posters are less than a decade old, the best examples can sell for $5,000-10,000 on the secondary market.
Care and Maintenance of Movie Posters
Movie poster collecting is an easy hobby to get into, but there are important things to know when building, displaying, and storing your collection. Creating a "want list" is a good starting point, because there are hundreds of thousands of options out there, so having a priority list can help focus a collection. A smart next move is to learn what those posters are selling for by researching dealers and auction houses. Whether you plan to build a large collection or just want a few pieces for decoration, understanding the market is essential for getting the best deals. Collectors should also consider what sizes they are interested in, like the standard one-sheet or inserts, lobby cards, three-sheets, etc., and if they are hunting for international material or just examples from their home country.
Once the posters are acquired, framing and storage options become the priority. The downside to movie poster collecting is how easily they can be damaged by bends, creases, and tears, by the sun, or by moisture damage. Therefore, it's important to know what type of frame to use, like a plexiglass front instead of glass, and using acid-free artboard or foam-core as the backing material. Collectors also need to determine their position on restoration, such as paint touch-ups, and linen-backing (a form of archival preservation). The next step is determining how to store them (rolled in heavy tubes or flat in Mylar sheets – both using acid-free materials) and kept in a dry, temperature-controlled location.
Movie poster collecting is a creative way to bring Hollywood home; a fun hobby that can be enjoyed by anyone from the most discerning cinephile to those decorating a she-shed or man cave. It's a form of self-expression, a conversation starter, and a way to extend the feeling a movie invokes long after the credits roll.
---