Ken's Korner: Berry-Hill, under fire, files for bankruptcy – The Journal of Antiques and Collectibles – March 2006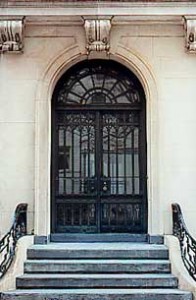 Berry-Hill Galleries in New York City has been a showcase for top American paintings for most of its 70+ years. But in December, the firm filed for bankruptcy protection in federal court, listing more than 100 creditors and debts of around $50 million. At the center of the trouble are Berry-Hill's directors, James and Frederick D. Hill III. The Hills, and some of their associates, have been charged with bidding on 43 of their own works at a Christie's sale in May. The two deny the charge.
Dealers at the sale, knowing some of the paintings had been in Berry-Hill's inventory, were dumbstruck when they saw the Hills bidding on them. The pair are accused of manipulating the auction to inflate the value of their own paintings, with the idea of selling a part interest in some of them to get immediate (and much-needed) cash. The Hills have been in hot water before. In 2003, they pleaded guilty to a felony count of failure to collect sales taxes on artworks, and to falsifying records.