The Lifetime Advertising Collection of Gus & Trisha Brown to be sold by Showtime Auction Services October 7-9
The three-day event, with over 2,000 lots, will be held at the Washtenaw Farm Council Grounds.
ANN ARBOR, Mich. The advertising collection of Gus and Trisha Brown, more than 80 antique cash registers from the Eric Hamby collection and Part I of the Tiny Moyer salesmen s sample and children s stove collection will co-headline Showtime Auction Services' three-day fall auction slated for the weekend of Oct. 7-9, at the Washtenaw Farm Council Grounds, at 5055 Ann Arbor/Saline Road in Ann Arbor.
Gus Brown was well known and well liked within the advertising collecting community, said Mike Eckles of Showtime Auction Services. His death this past winter left a void that will be difficult to fill. His surviving wife, Trisha, loved and cherished the collection as much as Gus did, but she feels now is the time to let others acquire these treasures for their own collections.
On Friday morning, Oct. 7, starting at 9 am Eastern time, about 350 lots will come up for bid before a live audience only. At 12 o'clock noon, the auction will open up to Internet, phone and absentee bidding. On Oct. 8-9, live bidding, phone bidding, absentee bidding and online bidding through LiveAuctioneers.com and iCollector.com will continue. A preview will be held all day Thursday, Oct. 6, from 8 am to 5 pm. People may also preview each day during the auction.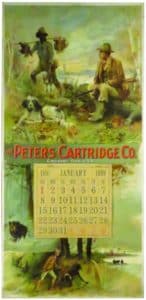 In all, over 2,000 lots will cross the auction block. Collecting categories will include advertising, country store, grocery, dye and spool cabinets, Coca-Cola, soda, gum, candy, peanuts, salesmen s samples, cash registers, firearms and gun powder posters, coin-op, toys, banks, Black Americana, veterinary, IOOF and more.
The many advertising signs in the auction will include a rare oval bead edge Hires Root Beer sign; an even more scarce Ferris Waists tin sign, possibly the only example extant (and one of many underwear and millinery signs in the sale); and a lovely paper sign advertising the 1901 Lithographers Ball. Over 100 rare and highly collectible advertising signs are in the auction.
Coca-Cola collectibles will feature eight festoons and many rare signs in excellent condition. Over 70 rare firearms and gunpowder pieces, from the Curt Bowman collection, will also come up for bid, as will a very early Mr. Peanut light-up figure and a hard-to-find Swift s Pride Soap string holder in excellent condition (one of six rare string holders to be offered in the auction).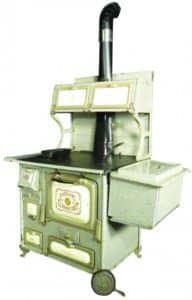 Part I of the Tiny Moyer salesmen s sample and children s stove collection has over 80 examples of stoves, ranging from the most rare with original carrying cases to the very small toy models. You won t want to miss this offering, Eckles said, adding Part II will come in spring of 2017.
The more than 80 cash registers from the Eric Hamby collection will include a set of four consecutively serial numbered National Candy Store cash registers, the only known instance of four serial numbers in numerical order ever offered at auction.
Salesmen's samples will feature a sample ABC ringer/washer in excellent working condition and a Home Comfort sample stove, with the original carrying case.
The Gus and Trisha Brown collection of advertising collectibles (along with a few country store items) promises to be the big draw of the weekend for bidders eager to add quality pieces to their collections. These are some of the finest advertising collectibles ever offered at auction, Eckles said. People who knew Gus will forever miss his big smile and magnetic personality.
Flyers will be mailed out in early August; catalogs will be ready to ship out the first week of September. Online bidding will start around September 1st at www.showtimeauctions.com. The host hotel is Weber s Hotel, at 3050 Jackson Avenue in Ann Arbor. For reservations, call (734) 769-2500. To get a 300+ page color catalog, call Showtime Auction Services at (313) 715-4486 (EST).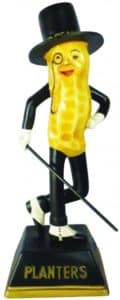 Showtime Auction Services next big auction is slated for March 31-April 1-2, 2017, also at the Washtenaw Farm Council Grounds in Ann Arbor.
Sold will be the lifetime gambling collection of Richard and Mary Schulte, as well as a 40-year collection of advertising and store displays. Part II of the Tiny Moyer salesmen
s samples and children s stove collection will be a co-feature of the auction. A collection of rare German school model cars will come from a Texas collector. There will also be an extensive collection of Detroit-related items from the turn of the century. Showtime Auction Services is based in Woodhaven, Mich.
The firm is always accepting quality items for future sales. To consign an item, an estate or a collection, you may call Michael Eckles at (951) 453-2415; or, e-mail him at mike@showtimeauctions.com. To learn more about Showtime Auction Services and the upcoming Oct. 7th, 8th & 9th auction, visit www.showtimeauctions.com.