Comic Character Collectibles
By J.C. Vaughn
Darwyn Cooke, perhaps the most influential comic book artist of his generation, passed away on Saturday, May 14, 2016 at the age of 53. His death came just a day after it was publicly announced that he had entered hospice due to lung cancer.
His personal loss – to his wife, Marsha, other family and close friends – was paralleled by the devastating impact his death caused in the industry and particularly in the comic book creative community.
Known for his clean line work, superb composition, and strong storytelling, Cooke's first published comic book artwork appeared in New Talent Showcase #19, but he ended up working in magazines, product design, and animation (Batman: The Animated Series; Superman: The Animated Series; and Men in Black: The Series).
After landing in comics again with Batman: Ego, Cooke teamed with writer Ed Brubaker to revamp Catwoman in 2000 in Detective Comics #759 & 762 and then spun off Catwoman into her own series in 2001.
He wrote and drew Selina's Big Score, a prequel graphic novel, in 2002, then went on to DC: The New Frontier (2004), Solo #5 (June 2005, which won an Eisner Award for Best Single Issue), Batman/The Spirit (2006), The Spirit (2006), Superman Confidential, Richard Stark's Parker: The Hunter (July 2009), The Outfit (October 2010), The Score (July 2012), and Slayground (December 2013).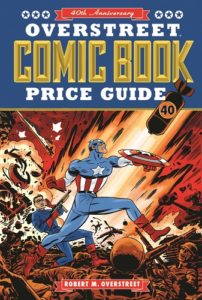 He wrote and illustrated Before Watchmen: Minutemen and co-wrote of Before Watchmen: Silk Spectre (2012ñ2013). His animated short for Batman Beyond was released in April 2014 to celebrate Batmanís 75th anniversary.
To those who knew him or worked with him, the outpouring of grief was to be expected. He was at times brash and gruff, but underneath it a rough-hewn teddy bear of a guy who passionately believed that superhero comics had become too dark. This didn't stop him from doing darker material in non-superhero comics, but in work like DC: The New Frontier he showcased what could be done without going "dark and gritty."
While both the grief and the celebrations of his life within the ranks of the comic book world were not a surprise, the reactions from the mainstream were informative.
"Born in Canada, Cooke got his first big break as a storyboard artist on the beloved 1992 cartoon series Batman: The Animated Series, after responding to an ad for an artist placed by Bruce Timm. The success of the TV show, celebrated for its artistic style and noir-tinged storylines, would open even more doors for Cooke at DC Comics, starting off his very successful graphic novel Batman: Ego," Meredith Woerner wrote in the Los Angles Times.
"In 2001 Cooke would revamp the character Catwoman with the aforementioned Brubaker. Cooke's style would revitalize the character, upgrading her catsuit with the now iconic cat-goggles and expanding her secret identity Selina Kyle with a look so on point it, could easily be mistaken for a 1950s women's fashion magazine ad," Woerner said.
Once 2004's DC: The New Frontier, which Cooke wrote and illustrated, arrived, he had not only made a splash, he had put his distinctive fingerprints all over DC's iconic, high profile characters.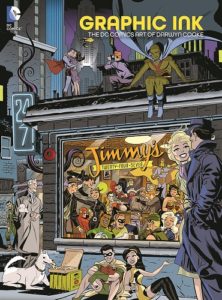 "Set in the 1950s, this six-issue mini-series would showcase Cooke's abilities like no other, and earn him an Eisner Award in 2009 for best finite series/limited series (one of many Eisners he would collect throughout his career). By 2010 there were hardly any members of the DC Comics heroes' Rolodex or rogues gallery that Cooke hadn't touched, from the Spirit to Superman," Woerner wrote.
"Although he was a proud Canadian, it was John F. Kennedy's "Camelot" – with its Cold War tensions, social upheaval and cool aesthetics – that held an enduring fascination for him. His masterwork DC: The New Frontier (2004) sets the origins of the Justice League and the characters of the DC Silver Age into a powerful narrative set in the America of that era.
The six-issue comic book series, named for the JFK's 1960 Democratic nomination acceptance speech, would win Mr. Cooke the first of his 13 Eisner Awards, the industry's most prestigious accolade, and he won many of its others – Reubens, Harveys and several Shusters, the Canadian comics awards named for the Canadian co-creator of Superman. (When the Justice League: The New Frontier animated movie adaptation came out, it was nominated for an Emmy)," Nathalie Atkinson opined in Toronto's The Globe and Mail.
"Cooke took on the adventures of legendary cartoonist Will Eisner's The Spirit in 2006, and he also adapted four of Donald Westlake's Parker novels for IDW. The first, Richard Stark's Parker: The Hunter in 2009, brought new pop-culture life to the title criminal," Brian Truitt said in USA Today.
"His talents were as versatile as the classic comic book characters he brought to life," Phil Gast wrote on CNN.com.
"…Cooke's most enduring comics legacy is his groundbreaking 2004 mini-series DC: The New Frontier," Ross A. Lincoln posted on Deadline.com. "…the story is a realist[ic] but highly idealist[ic] look at the concepts of heroism and collective good, an examination of their uneasy relationship with patriotism and national identity, and a nostalgic tribute to the golden age of comics all at the same time."
The comments were not reserved to members of the press.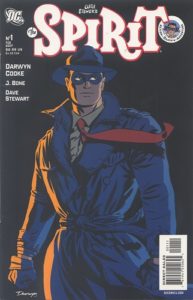 "Everybody remembers Darwyn Cooke for his DC work. I remember him for adapting the Parker books with bravado and love," writer-director Guillermo del Toro posted on Twitter.
"Those beautiful clean lines, effortless stylishness & exuberance leapt off the page! Will miss #DarwynCooke … Always," Star Wars actor Mark Hamill tweeted.
On a personal note, the hardcover version featuring Darwyn Cooke's Captain America for The Overstreet Comic Book Price Guide #40 sold out four days before its release, setting us on the successful course we've been on since. I will always be thankful for the opportunity to work with him.
J.C. Vaughn is Vice-President of Publishing for Gemstone Publishing.
Even in Passing, Darwyn Cooke Delivered