Interview by Maxine Carter-Lome, publisher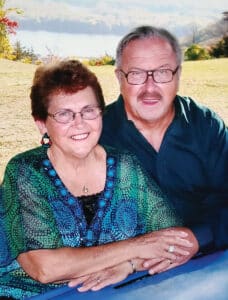 On September 14-17, 2022, the lifelong collection of Elmer Duellman and his Elmer's Auto and Toy Museum will be going up for auction through Mecum Auctions. The auction, which will take place on-site at the Museum's Fountain City, Wisconsin property, will include full-size classic and collector cars (more than 100 cars in all), 700 pedal cars, hundreds of bicycles, motorcycles, scooters, mini-bikes, a large selection of road art and memorabilia, and so much more! In fact, five buildings are stocked to the rafters with everything and anything with or having to do with wheels. Does this collection or Elmer's name sound vaguely familiar to you? It should if you are a fan of American Pickers. Elmer was Mike Wolfe's go-to call when he uncovered a pedal car, and his museum was featured on several shows over the years. What drives someone to amass such a collection? To find out, we spoke to Elmer's son, Les Duellman:
Tell me about Elmer Duellman, the man:
My father came from humble beginnings, but he was a hard worker. And, he was a student of whatever he did. He read extensively and did his research. He was very dedicated to his family and passions and his wife – my parents were married 56 years when he passed three years ago. He was also a man that did not require a lot of sleep—he worked long days—and had a tremendous memory. When you came to the salvage yard, he was the computer. He knew what he had, where it could be found, its color … his mind was a vast database.
Tell me about Elmer Duellman, the collector:
My dad probably bought his first collector car in his mid-20s. He enjoyed cars, scooters, and bicycles … he worked on them as a child. By 18, he had cycled through 42 cars that he bought, fixed up, and sold. That was just him as a teenager. When he became a collector, he started with cars because that was his first love—he preferred one-owner, low mileage vehicles—but grew to collect really anything with wheels. He bought things he liked, and he liked a lot of things, as long as they had wheels: mini-bikes, motorcycles, auto-related items … and was relentless in his pursuit. He would travel at the drop of a hat.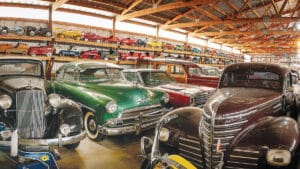 There is a story about a 1921 Cleveland motorcycle that illustrates his passion for the chase: My brother saw a motorcycle come up for sale online and within two minutes of it being listed he called mom—because she knew how to use the computer—to wake up dad so he could look at it. At 11 p.m. he called the seller and told the gentleman he would be there first thing in the morning. He then got dressed and made the three-hour drive to Racine, Wisconsin. He was going to buy it before anybody else even heard about it. He drove through the night and was there in the guy's driveway when he woke up in the morning. He loved the chase, and like many collectors, he also loved the competitiveness of auctions.
What do you think he saw as the highlight of his collection?
Even though his pedal car and toy collection were world-class, he would tell people that his favorite was his 50th birthday present from the family. It was a likeness of dad in his pedal car carved out of a single block of wood made by a local artist. He displayed it in the Museum – it was not part of the collection, but it certainly had the most meaning. It sits in a place of honor, where he can still greet every person that walks into the Toy Shop.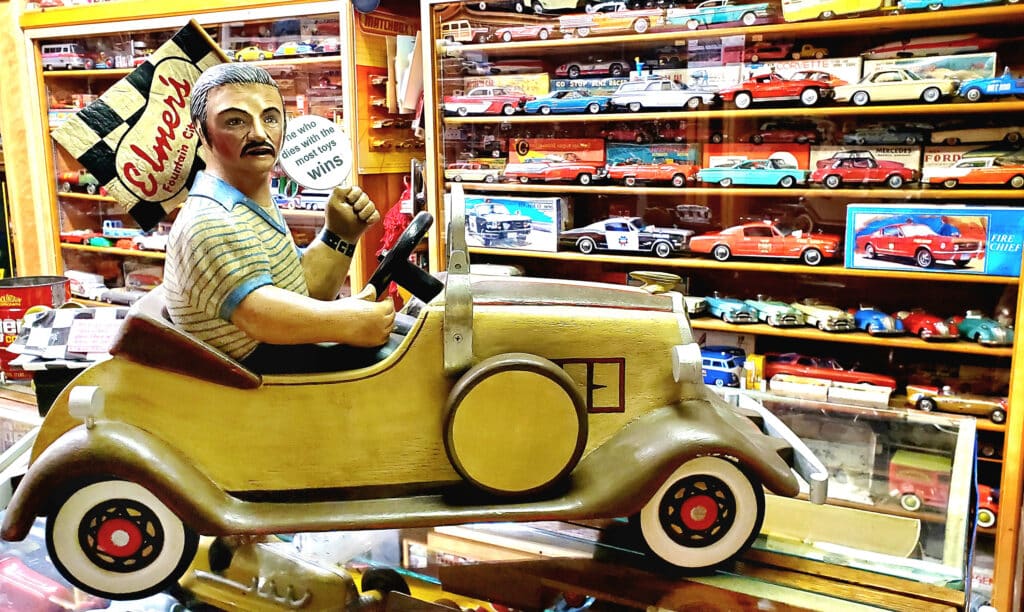 What was the impetus behind Elmer's Auto and Toy Museum?
It started as a private collection that my dad would share with friends, relatives, and business associates when they came to the house. He didn't just put things on the shelf – we would ride and drive all the big items. He made sure they were used and enjoyed—experienced—not just sitting on display. High-wheelers, go-carts, pedal cars … they were always meant to be enjoyed.
In 1993, the county historical society asked if they could add his collection to their annual town tour. That year, their attendance increased 5 to 10-fold over the average number of participants with people wanting to see what he had. There was great interest, and it was well-received, so mom and dad decided they would open up the following summer for a weekend each month, and then they just started adding additional summer dates and welcoming car clubs.
What was your role in the collection? Do you find yourself with the same penchant for collecting as your father?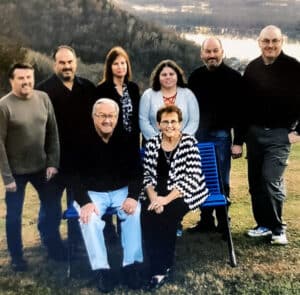 The Museum was mom and dad's thing, but we helped. There are six of us kids and a 19-year difference between the oldest and youngest so we were all around during different phases of his building of the collection. I am the oldest, so I was around for his collecting cars phase – the big things. We did car shows and swap meets together. I've always been a car guy. I've been driving race cars since I was 13 years old, and I continue to race. I'm the racing nut of the family – racing was another of dad's passions and that's the one he passed on to me. And, I also build race cars for other people on the side (Les is a mechanical engineer). After I went off to college in 1981, he started buying items to fit into the space he had rather than adding more buildings on the property. He wanted to show as much as he could. That's when he started buying smaller items such as toys and pedal cars. The younger siblings saw that part of the collection built.
In 1992, my brother Brad and I purchased the salvage yard from mom and dad. Elmer's Auto Salvage was started as a part-time effort by my father in 1962 and became his full-time business in 1964. We've always been a full-service auto salvage business selling to body shops, auto repair, dealerships, and the retail public. We deliver daily to a 100-mile radius and ship both regionally and nationally. I definitely have the passion for cars as a result of my dad even though I don't really have the collector bug. Dad did enough collecting for ALL of us!!!
Why bring the collection to auction now?
My dad passed away in July 2019. He knew we weren't going to run the museum forever and told us that when the time was up for us, he wanted these items to go into the hands of other collectors. He wanted others to cherish and enjoy these items as much as he had. We are honoring his wish with this auction, but it will be a bittersweet weekend.
What was it like going through everything to prepare for this auction? It must have been overwhelming!
Mecum has a great operation and they're very organized. In terms of the cars, motorcycles, road art kind of things – we think they are the best in the world. They've been cataloging what will be sold and will be videoing items up for auction in-place, where they now reside, which makes this an easier process. This auction consists of the larger items in the collection – bikes, motorcycles, pedal cars, signage, and other automobile-related items.
Did you hold anything back from the auction that you personally want to keep?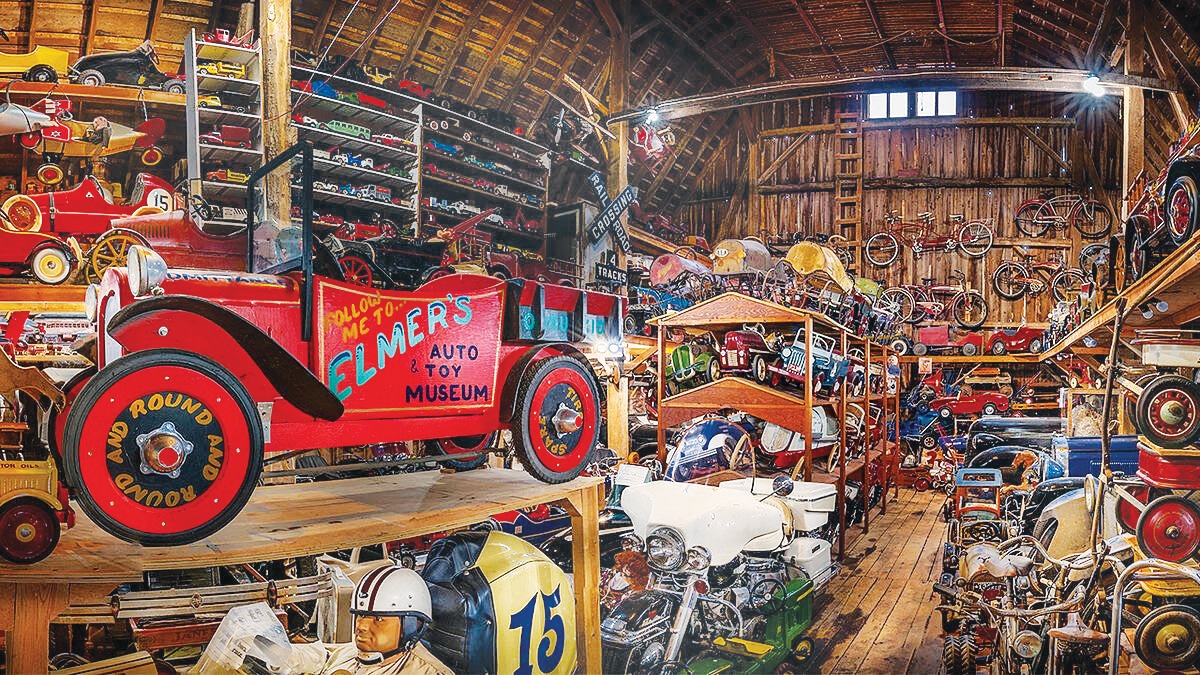 Nothing except a 1932 Ford Pickup – it has the Elmer Museum sign on it. It was the truck my dad took his last ride in – his casket rode in the back of the pick-up from the church to the burial site. We are keeping it so that our mother will take her last ride in the same vehicle as Dad.
What else would you like to share about your father and his collection and contributions to this collecting hobby?
When a five-book series on the evolution of the pedal cars was being worked on, he provided a lot of the information and pictures. As an offshoot of that, he was asked to create a toy price guide – Elmer's Price Guide to Toys. Two editions were published. Every toy in these books was from his collection – with details, manufacturing information, and pricing … He became an expert in everything he collected.
In 2003, eight of his pedal cars were part of an exhibition at the Stamford Museum & Nature Center in Stamford, CT, titled Pedal to the Metal: A History of Children's Pedal Cars. That same year, he and my mother gifted one of their pedal cars, a circa 1953 Kidillac, to the Smithsonian to be a featured part of a display called America on the Move within the National Museum of American History.
For more information on the Elmer's Auto and Toy Museum collection auction and all other scheduled 2022 auctions, visit Mecum.com. Bidder registration is available online in advance and on-site at the auction for $200, and it includes admission for two persons to the four auction days. For those unable to attend in person, enhanced remote bidding options are also available, with options for both online and telephone bidding.