by Eric Bradley
The toy business and the toy collecting hobby are surviving in the midst of genre-busting trends. The arrival of the internet made it cheaper and easier for collectors to buy, sell and trade, and share information than ever before. Now the mobile revolution – ushered in with smartphones and tablets – is driving demand for digitally interactive toys. Demand is also changing as more and more segments of the global population finally reach the affluence level attained by the United States in the 20th century. Economies in Brazil, Russia, India, and China are producing a middle class faster than America did between 1945 and 1985. Global wealth is expected to top more than $345 trillion in 2016, a three-fold increase from 2000. It's too early to tell if these newly minted consumers will fall in love with vintage American toys the way we did during this time. This list is not intended to include every popular toy offered during this period. In some cases, the most popular toys sold at least 10 million copies and enough examples exist to satisfy collector demand and keep demand relatively stable.2 While a history of toys could fill an entire library, these are a few of the hotly collected toys from years past. Each decade brought new innovations – and one-hit wonders – that once stole our hearts and now dominate toy auctions.
1825-1880s
The Industrial Revolution allowed the large-scale mechanization of toy manufacturing in both America and Europe. This period is deemed by experts as the "Golden Age" of American tin toy manufacturing and it produced dazzling metal toys, the likes of which the public has never seen since. As the earliest American toy factory on record, Francis, Field and Francis (aka the Philadelphia Tin Toy Manufactory) opened a tin plate kitchenware factory on South Market Street in Philadelphia in 1838. By the early 1840s, it had expanded into toys such as tin and iron wagons and floor trains. George W. Brown and Co. produced the first American clockwork toys in 1856. America's oldest toy shop, FAO Schwarz, opened in 1862. By the 1860s-1880s, production was extensive in factories of Alto Bergmann and Co., Hull and Stafford, James Fallows, Edward Ives, Merriam Manufacturing Co. and Stevens and Brown. 3 Toys from these makers are the most sought after by collectors and routinely bring four to five figures at auction. Unfortunately, not much is known about the early history of these firms.
1890s
Cast iron toys dominated the international market during the 1890s and dozens of toy makers sparked intense competition, partially fuelled by the Sears, Roebuck and Co. catalog, which reached more rural communities in the later part of the decade. Companies such as J. & E. Stevens Co. introduced fanciful designs and dramatic visuals. In Europe, the MÄrklin company (Gebr. MÄrklin & Cie. GmbH) had already perfected the tin toy and introduced its first wind-up toy train in 1891. American firms, such as Pratt & Letchworth, specialized in cast iron toys that were miniature versions of real life, horse-drawn hook and ladder trucks or sulkys. The R. Bliss Manufacturing Co., initially produced piano cabinet parts, developed some of the finest cardboard and paper lithographed toys ever made. The Wilkins Toy Company was founded in 1890 on sheet metal toys, but was purchased in 1894 by Harry T. Kingsbury, who would go on to found Kingsbury, a famous American cast iron toy company. The Ives Manufacturing Co. was in its prime at this time and producing masterpieces in cast iron detail. In 2014, an Ives cutter sleigh with walking horse sold for $238,450.
1900s
The Edwardian Era delivered a great diversity of metal toys collectors pursue today, including penny toys and cast iron masterpieces. German toymaker Ernst Paul Lehmann Patenwerk had been active since 1880, but the early 1900s saw his most popular innovations with lithographed and hand-painted tin. His shop in Brandenberg, Germany, perfected the clockwork tin toy and Lehmann toys bring as much as $13,000 at auction. Ferdinand Strauss also created exceptional tin litho wind-up toys, as did Friedrich Adolf Richter. A group of fans refounded Richter's factory in 1993 and are reproducing his famous stone construction toy sets. Gunthermenn hit its stride in this decade as well and its mechanical toy cars are hot, as are its elaborate mechanical toys, which are in major collections around the world. The craftsmanship of the tin and mechanical toys of this period is especially impressive. Perhaps the most sought after toy born during this decade was the Lionel train, which you can learn about in detail in Chapter 10.
1910s
This era saw the debut of popular culture personalities appear in toy form. Comic strip characters such as Happy Hooligan and Foxy Grandpa showed up in cast iron nodder form from Kenton Hardware Co. Early wind-up figures of Charlie Chaplin's Little Tramp character sell for up to $1,000. Affordable baseball themed games appeared during this decade and toy soldiers were also popular toys at the time. This decade also gave us Erector sets thanks to Alfred Carlton Gilbert and his Mysto Manufacturing Co. Complete sets from the 1920s-30s bring as much as $17,000 at auction.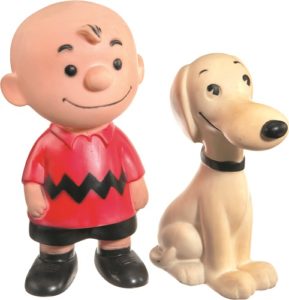 1920s
The 1920s saw the Hubley Company hit its stride and its cast iron Monkey Cage Wagon now brings as much as $95,000 at auction. As automobiles became more common place, the arrival of quality vehicle toys dominated this decade. The Moline Pressed Steel Co. started making Buddy "L" toys in 1921 and its all-steel miniature trucks and farm implement toys can sell for as much as $5,000 in top condition. A popular toy in many collections is the Marx Merrymakers, a late 1920s wind-up toy that can sell for $3,000+. Character toys featured radio (Amos & Andy) and comic strip characters (Smitty) from Famous Artists Syndicate and these toys have tremendous crossover appeal. A weird standout from this decade is the 8-inch long Hi-Way Henry Tin Toy Automobile. Inventor Oscar Hitt claimed the elaborate toy was based on a comic strip of his own design, yet no example of the strip or characters has ever been found. Made by Fischer, the toy now brings as much as $4,000 at auction (the toy was reproduced in 1980 and retailed for $800). This decade also saw Japanese makers begin large-scale exports; Japanese toy makers of this era – late 1920s and early 1930s – used very bright, unusual colors. By 1927, All Metal Products Co. making toys under the Wyandotte brand name became the largest makers of toy guns in the U.S. – a distinction the firm held for decades.
1930s
You'd think the decade that saw the Great Depression would also see a dearth of neat toys, but it appears the opposite is true. The 1930s ushered in an explosion of productivity by the Marx Company, including Buck Rogers space toys. Mickey Mouse toys hit the marketplace with a bang and a famous Tipp & Co. tin litho motorcycle featuring Mickey and Minnie sold at auction for $47,500 in 2013. More comic and cartoon characters were licensed for toys and Popeye and Betty Boop first appeared in tin and celluloid form for the first time. The Sears Wish Book, known as the Sears Christmas Book catalog, debuted in 1933, and became a cultural touchstone.
1940s
The first Superman toys hit the market in the early 1940s, and a 13-inch wood and composition jointed Ideal Novelty and Toy Co. Superman figure, which originally sold for 94 cents, now sells northward of $800 in fine condition. This decade really belongs to the Walt Disney Co., which saw exponential growth on the gains it made in the 1930s with Pinocchio, Goofy, Bambi, Dumbo, Three Little Pigs, and Donald Duck all appearing on desirable toys. Early Bugs Bunny toys appeared in the 1940s, too, as 34-inch tall felt figures by the M&H Novelty Co. World War II affected the toy market deeply as toy companies were quickly called on to convert machinery for the war effort. Scrap drives for metal and paper claimed countless historical toys as school groups on both sides of the Atlantic specifically encouraged children. This is one reason why pre-war toys with original paper boxes are so highly treasured now. As quickly as possible, toy manufacturing resumed in the mid-1940s, but that only meant America now faced competition from Japanese companies. The J. Chein & Co., known for tin litho mechanical toys, struggled at this time but found salvation with the F.W. Woolworth Company. A second challenge facing Chein was the introduction of plastic toys in the late 1940s.
1950s
Plastics revolutionized the toy industry in a way not seen since the Industrial Revolution. Cheaper to produce and ship, the toys broke far more easily than their tin and cast iron counterparts. However, it was easier to incorporate electronics into plastic toys, a development that ushered in an era of space toys. Early electric and battery-operated toys from the 1950s are in high demand now: tinplate robots by Modern Toys of Japan, Japanese boats by K&O Models, electric vehicles made by the Urbana Mfg. Co. in Ohio. The 1950s also marked an explosion of Japanese toy makers, such as Yonezawa, whose space toys can bring as much as $20,000, and Cadillac friction cars bring more than $1,000+ at auction. PEZ toy dispensers finally reached the United States in 1957 after being introduced in 1927 in Austria.
1960s
The 1960s sparked several social revolutions and the toy market was no exception. With Barbie's debut in 1959, the 1960s were dominated by a fashion doll revolution. A G.I. Joe prototype appearing in 1964 (later selling for $200,001 in 2003) sparked the action figure revolution. By 1965, Rock 'em Sock 'em Robots appeared and collectors are now willing to pay up to $300 for a Marx set in its original box. Remote control toys were perfected around this time and collectors are now paying up to $750 for examples in original boxes, such as the Tiger Joe Tank made by DeLuxe and more than $1,500 for a battery-operated "Frankenstein" Toy by Marx. Spanning the late 1950s to the early 1960s, the Masudaya "Gang of Five" toy robots used remote controls to operate the tin litho creations that now fetch more than $45,000 at auction. Highly detailed battery toys distributed by Cragstan during the 1960s are prized now; the company distributed toys produced by Nomura, Masudaya, Yoshiya, Daiya, Horikawa and Yonezawa but some Cragstan toys are found for as low as $20 to $30 online. LEGO building sets hit the U.S. market in 1961 after appearing overseas in 1953. Batman toys from the 1960s "Batmania" craze are still bringing good prices.
1970s
Leading collectible toys include MEGO action figures and playset lines related to popular feature films and television series such as Planet of the Apes and Space 1999. Technically debuting in 1968, Hot Wheels dominated the 1970s, as did other cast vehicle lines such as Dinky, Corgi, and Matchbox. One of the most famous Hot Wheels sets was the 1970 Mongoose & Snake Drag Race Set, which now trades for between $300 and $400. A complete collection of 1968-1972 Hot Wheels Redlines sold for $4,300 at auction in 2011 and a 1970 Hot Wheels store display with 12 original cars sold for $3,000 in 2012. The J. Chein & Co. ceased all toy production in 1979.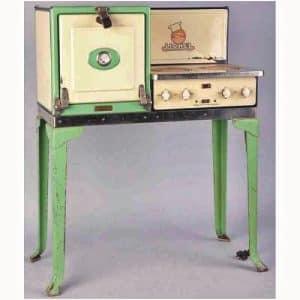 1980s
Now considered officially vintage, the most sought after toys from the 1980s are often in mint condition and still in their original boxes. A slew of toys were reproduced or "reissued" during the 1980s, most notably the tin Amos & Andy clockwork toy vehicle, a line of metal toys by Paya (970 Bugatti), and a line of Steiff teddy bears.4 The amount of reproductions and reissues that appeared during the 1980s cannot be overstated and if you find a vintage toy that looks just too good to be true, it could be from the 1980s. A Voltron I AFA 85 robot brought $550 in 2012. Unusual limited edition toys are seeing strong prices recently with collector's edition teddy bears and Les-Paul collector trucks selling for more than $200. Leading this decade is the plethora of Star Wars action figures, vehicles, and play sets; groups of 30 figures can bring more than $1,000 in online auctions. A distant second is mint-condition toys from the He-Man and the Masters of the Universe series and Eternia playsets bringing $700. The fledgling market for vintage video games is growing with some games bringing good money as described in chapter 12. The 3-1/2-inch line of G.I. Joe action figures were introduced in the 1980s, but secondary market prices have not met those set by their 1960s counterparts.
1990s
Japanese tin windup toys reproduced in the 1990s are often sold as original. World renowned expert Mark Chervenka says the key to recognizing the Kitahara copies is Kitahara's own trademark on the 1990s copies. The Kitahara mark is a crown enclosing the initials "TK" surrounded by a banner with the word "Toy." A popular line of "vintage-inspired" space toys were produced at this time, but these contemporary, limited edition collector's items can sell for as much as $900 at auction. Disney toys sold by Schylling can be confused as vintage despite being mass produced in China. Some early figures based on the Disney Pixar film Toy Story are bringing as much as $70 at auction. WWF Superstars Wrestling Action figures can sell for $30-$40 each, if mint on card. Groups of toys and accessories from the Littlest Pet Shop are starting to appear at auction with prices ranging between $80 and $125, depending on the number of pieces.
Eric Bradley's latest installment of the Picker's Pocket Guide to Toys is out for July, 2016!

Top Collectible Toys By Decade