By Donald-Brian Johnson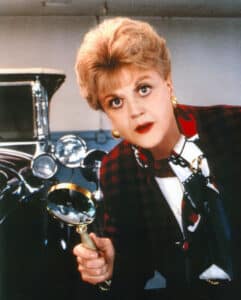 In 1984, on her way to the West Coast to begin filming the first season of the soon-to-be-a-hit TV show Murder, She Wrote, Angela Lansbury (1925-2022) stopped off in Omaha, Nebraska. It was a private visit, to meet her son's new in-laws. As luck would have it, those in-laws owned the radio station where I was working. Even though she was on vacation, Angela agreed to do an interview. The lucky reporter assigned to the task: me!
Angela entered the studio radiating the same blend of vitality and intelligence her many fans (like me) associated with her. And, she quickly put a very nervous young reporter at ease. When I began the interview by addressing her as "Miss Lansbury," she responded, "Please—call me Angela." I did, and our interview began:
DBJ: "Angela, I'm particularly interested in learning about the start of your performing career. What was your first 'great opportunity?'"
AL: "Well, in the first place, I came from a theatrical family. My mother was an actress, and therefore acting was something second nature in our family. As a youngster, I think I exhibited a lot of signs of being a mimic, and a clown, and a comedienne. When I was about 13 years old, my mother decided the stage was going to be for me; she encouraged me and helped me to get started with my training. When I came to New York, as an evacuee during World War II, I was fortunate to get a scholarship to a very good school in New York City. I was close to New York theatre and also close to movies. From New York, I went to Los Angeles, and couldn't get a job, couldn't get arrested, but I was able to get myself into a studio and I was auditioned for two roles. One was 'Nancy,' the maid in Gaslight, and the other was 'Sybil Vane' in The Picture of Dorian Gray. I was cast in both, but Gaslight came first, and the part of 'Nancy' was my 'big break.'"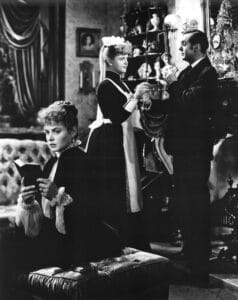 DBJ: "Audiences know you for your roles in musicals, and yet in that first movie, Gaslight, you sang too, didn't you? People seem to forget that."
AL: "Yes, they do. Even in those earlier days, I was singing songs like 'Up In A Balloon, Boys,' and just sort of hopping and skipping around. That was the beginning of my taste for musicals, really. I felt I wanted to do them, but I really didn't know how, so it was quite a long time before I made my musical debut."
DBJ: "You were part of the MGM studio during what many people call the 'Golden Age of Hollywood,' and of course you were exposed to many of the best musical productions of that time. You said once that people remember you in The Harvey Girls as the 'girl who was mean to Judy Garland.' What memories do you have of the people you worked with at MGM?"
AL: "Well, there were so many that, as Louis B. Mayer would refer to it, it was his 'stable of stars.' The phrase was very apt, as he was a great racehorse man, and believed that if a person had talent, then probably the whole family did. Oddly enough, he tried to sign my whole family to term contracts. Metro stars were the great stars, MGM was a great studio, and I was very proud to be part of those years. We were all one big family."
DBJ: "You hear that during the time when the studios were very powerful in guiding a career for a performer, that it was a very regimented existence."
AL: "Oh, absolutely true. If we went to a movie premiere, for instance, it was sort of demanded that you go to the studio, where they found you a very beautiful dress out of wardrobe, and dressed your hair. You arrived at the premiere in a studio limo, and they arranged who would take you; nothing was left to chance. That's why everyone in the movie magazines looked so glamorous and wonderful. Somebody did it for them."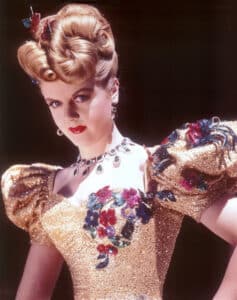 DBJ: "Was it quite a change for you going from the movies to stardom on Broadway? Did you have difficulty being accepted?"
AL: "Well, there is sometimes a little hesitation in the minds of legitimate actors. To them, movie actors have a lesser reputation as true students of the dramatic art, which of course is not true at all. I adapted very quickly and was very kindly received by Broadway because I'd managed to appear in some very special movies. I think one reason the critics were quite ready to receive me on Broadway was because they knew I was a serious young character actress. I really wasn't an orange queen, and I wasn't discovered on a drugstore stool. I came by my work honestly."
DBJ: "How is the discipline of a Broadway actor different than that required in the movies?"
AL: "The discipline of the theatre is far more stringent. The curtain goes up at 8:00, and you'd better be there, and you'd better be ready, because there's a whole houseful of people who've paid their money and are ready and willing and waiting to see you. You can't just not show up. In the movies, there were a lot of lady stars who were habitual non-turner-uppers. Whole sets would be kept waiting while Judy Garland, for instance, who'd be called for 9 in the morning, wouldn't even get to the studio until 11. If you're a very big star, you didn't get much of a reprimand from the front office, although in later years I think poor Judy did. It was very difficult for her."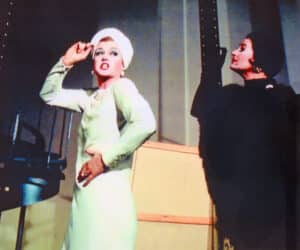 DBJ: "When you made the move to musicals like Mame, this seemed so totally different from the sort of thing you had been doing before. Was it hard for you?"
AL: "No, it was as if I had been, in my secret heart, preparing for this role all those years. Let's face it, I played some very disagreeable characters in the early movies that I made. To have the opportunity to play such a wonderfully rounded, whole woman as 'Mame' released me in a way that I wouldn't have believed possible."
DBJ: "Sweeney Todd is a pretty grisly musical, yet you seemed to have so much fun with your character – a woman who bakes people into pies after her barber friend kills them."
AL: "'What I did for love,' that was 'Nelly's' motto. She believed in doing anything to get the love of her man, and it was also expedient not to waste good material!"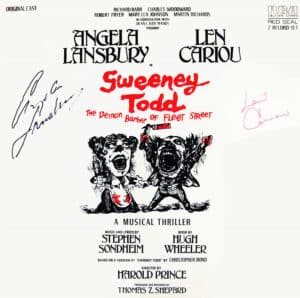 DBJ: "The music in a show like Sweeney Todd would seem extremely difficult for a singer to master. How did you approach it?"
AL: "I think I'm not really a singer; I make singing sounds, but I am an actress who sings. I'm more interested in the lyric, and the scene that I am playing in the song, than I am in the noises my voice is making. I do try to make it as pleasant as possible, though. Learning the music took weeks of the most concentrated work, and then we did seven shows a week. It's interesting how one's vocal equipment can take a beating, providing you look after it and lead a boring existence. You become like an athlete, and as long as you don't catch a cold you're all right."
DBJ: "What is it that attracts you to a role?"
AL: "I look for a real character, on the paper. It has to be written; if it isn't there, it's hard to pump life into it. I look for a good story, and a plot that is interesting, characters that make sense."
DBJ: "Tell me about Murder, She Wrote."
AL: "It's an original theme developed by the writers of "Columbo," and produced by Peter Fischer, who's had a tremendous success with TV series. I feel that I'm in wonderful hands. The main character is a lady of my age who writes best-selling mysteries, and she has a natural bent for murder! I'm very excited about it!"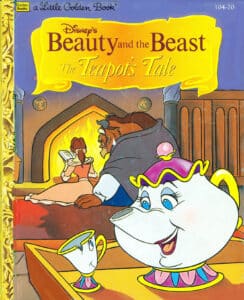 DBJ: "Do you have any Broadway shows coming up? How about the proposed musical version of Sunset Boulevard?"
AL: "Sunset Boulevard has been put on a very back burner, because nobody has been able to figure a way to do it. Steve Sondheim, who was going to write the music and lyrics, said 'I can only see this as an opera,' and Hal Prince, having lost his composer, didn't really know in which direction to go. So, we decided that it was such a wonderful announcement in the first place, that we could never top it. There is a possibility that Hal will direct a musical version of the Simone Signoret movie Madame Rosa in London, and if the show is a success, then I may play the leading role in New York. Of course, that depends on the TV series."
[NOTE: Sunset Boulevard eventually did make it to Broadway, but with music by Andrew Lloyd Webber, and Glenn Close in the lead. And, as Murder, She Wrote became a long-running hit, Madame Rosa remained an unrealized dream.]
DBJ: "One other question: have there ever been roles that you really wanted and missed out on?"
AL: "I think there were a few in movies, and I can't even remember what they were, but I know that I longed to play the woman who got to wear the lovely clothes, and I never got to for years and years. But I can't put my finger on any particularly spectacular job that I missed out on. I don't have too many regrets."
And with that, our interview regretfully came to its conclusion. I'd brought along a window card from the Gypsy revival Angela had starred in on Broadway, and asked her if she'd sign it. Angela graciously did so, and asked if I'd enjoyed the show (you can imagine my answer!). With a brisk handshake, and an "I've had a perfectly marvelous time," Angela Lansbury was on her way … to even greater acclaim as the 12-season star of Murder, She Wrote.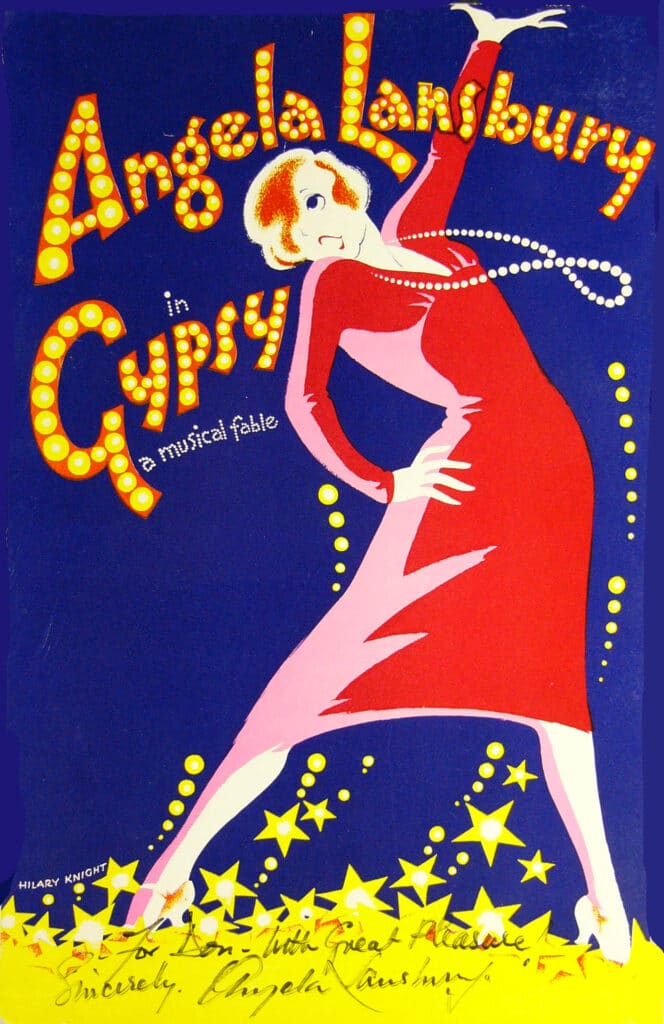 ---
Photo Associate: Hank Kuhlmann
Donald-Brian Johnson is the co-author of numerous books on design and collectibles, including Postwar Pop, a collection of his columns. He's had the wonderful opportunity to interview many stars of stage and screen. Please address inquiries to: donaldbrian@msn.com