By Maxine Carter-Lome, publisher
"Our idea has been to create a toy that prepares the child for life – appealing to their imagination and developing the creative urge and joy of creation that are the driving forces in every human being."
– Godtfred Kirk Kristiansen, 1955
From its Danish roots, LEGO® has become arguably one of the most popular toys and brands in the world. Generations have grown up playing and building with LEGOs, and today representations and actual blocks can be found online (webcomics, video games), in movies, music, television, and art among other creative mediums. There are even special events and contests held around the country to bring together families and fans. So, how does one interlocking concept conceived for a toy over 65 years ago continue to dominate our popular culture? Design, innovation, and a love for the creative mind at play.
Building Blocks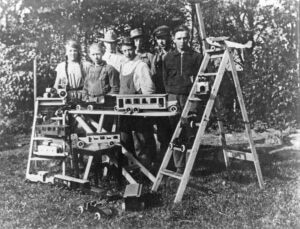 LEGO blocks originated in Billund, Denmark, in the carpentry workshop of Ole Kirk Christiansen. Christiansen began making wooden toys in 1932 as a way to generate additional revenue for his woodworking and house-building company during the Depression. He started out by making wooden toys such as piggy banks, pull toys, cars and trucks, and houses.
In 1934, Christiansen held a contest among his staff to name his new toy company, offering a bottle of homemade wine as a prize. Christiansen was considering two names himself, "Legio" (with the implication of a "Legion of toys") and "Lego," a self-made contraction from the Danish phrase "leg godt," meaning "play well." Later the Lego Group discovered that "Lego" could be loosely interpreted as "I put together" or "I assemble" in Latin. According to the Company's history, the LEGO name has been used officially since January 1936.
Following World War II, plastics became available in Denmark, and LEGO purchased a plastic injection molding machine in 1947. One of the first modular toys to be produced was a truck that could be taken apart and reassembled. In 1947, Ole Kirk and his son, Godtfred, obtained samples of interlocking plastic bricks produced by the English toy company Kiddicraft. Kiddicraft was founded by Hilary Fisher Page, a toy maker and inventor of Self-Locking Building Bricks, the predecessor of LEGO bricks. It did not take long before Ole and Godtfred saw a business opportunity in the principle of Kiddicraft's interlocking bricks of blocks. In 1949, the LEGO Group began producing similar bricks, calling them "Automatic Binding Bricks."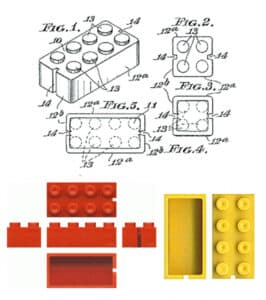 LEGO bricks, then manufactured from cellulose acetate, were developed in the spirit of traditional wooden blocks that could be stacked upon one another but could be "locked" together. They had several round "studs" on top and a hollow rectangular bottom. They would stick together, but not so tightly that they could not be pulled apart. In 1953, the bricks were given a new name: Lego Mursten, or "Lego Bricks." To help them stand out from the other versions of plastic building bricks in the market, the company went to the artwork of Dutch painter Piet Mondrian for the color scheme, introducing the primary yellow, white, red, green, and yellow bricks we associate with LEGO today. The brick in its present form was launched in 1958.
Production of LEGO's wooden toys was discontinued after a fire destroyed the company's wooden toy warehouse in the early 1960s but by then its popular LEGO building blocks, now being made of cellulose acetate (to be replaced in 1964 by the more stable acrylonitrile butadiene styrene plastic, still in use today) had become the company's product driver.
A LEGO Land of Its Own
LEGO's growing popularity among children and families led the company in 1968 to open the Legoland Billund Resort in Billund, Denmark. This 14-acre theme park, adjacent to the original Lego factory, was conceived by Godtfred as a way to promote their toy business and capitalize on the over 20,000 visitors a year that came to the company plant to see their operations and product models. Godtfred persuaded Arnold Boutrup, chief designer at a department store in Copenhagen and the man behind the city's most imaginative sales window displays, to create a real LEGO land that would display LEGO models in the open air and get visitors off the floor of his factory.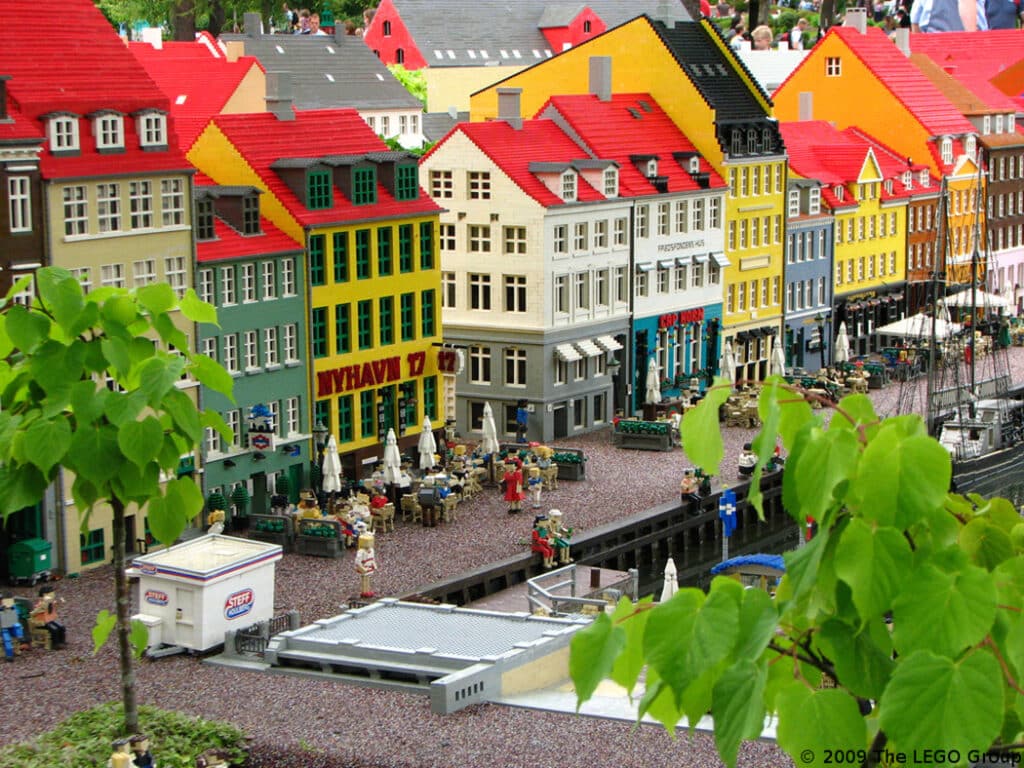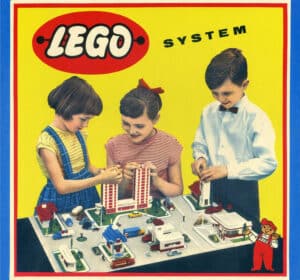 At the heart of the park (as it is today at all Legoland theme parks) is the Mini Land model village, which features 1:20 scale LEGO brick models displaying landscapes, sights, and buildings from all over Denmark, and landmarks from other parts of the world. The models and structures in Billund Resort's Mini Land were made using more than 25 million LEGO bricks.
As LEGO fever swept the world, new Legoland theme parks were introduced in England, Germany, Japan, South Korea, Malaysia, the United Arab Emirates (Dubai), the United States (California, Florida, and New York), and in 2021, a Legoland Water Park was opened at Gardaland in Castelnuovo del Garda, Italy.
LEGO Product Diversification
Although LEGO was built on the back of a single brick mold in highly recognized bright, bold colors, it did not take long for the company to meet imagination and creativity with a more expansive product concept in what the company called the LEGO® System in Play, introduced in 1955. This takes the LEGO brick to a whole new level of creative possibilities, as did a series of other innovations in product technology and marketing.
In 1956, LEGO introduced two new core fundamentals to its product line, literally laying out a floor plan for future growth and limitless imaginary play: the Town Plan concept and sets of theme-based building sets.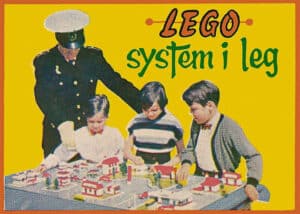 When introduced in 1956, the Town Plan was essentially a theme-based vinyl mat designed to provide children with a realistic floor plan from which to create their own environment using LEGO products and accessories.
In Denmark, and later Scandinavia and Germany, each component of the Town Plan was sold as a separate set or accessory pack. It was perfect marketing; parents could always buy a new, relatively inexpensive set to add to their children's collection. When Lego began sales in North America in the early 1960s, the Town Plan was offered only as a single large set: the 810 Town Plan or the 725 Town Plan. These were packaged in large cardboard boxes, with cardboard town plans, and included all of the components necessary to build a complete Town Plan. Over the years, hundreds of Town Plans have been introduced and retired, providing an active resale market for collectors.
This was also the year LEGO introduced its first-ever set under the LEGO System – the LEGO System 236 Garage with Automatic Door. This set was revolutionary for its time, as it brought together the fun of building and playing with a classic car garage. With its base plate that can spring the garage door to open and shut, this set offers a lot of interactivities in addition to being a fun and buildable toy. That same year, LEGO also introduced the Small House Set, Small Store Set, Fire Station, Church, and ESSO Filling Station. These sets were made so LEGO builders could expand their Towns.
In 1958, LEGO patented its "stud-and-tube" self-locking system which added significant stability to completed pieces, transforming the LEGO brick into the bricks children use today. Combined, the studs and tubes create clutch power. Clutch power provides stability and
endless possibilities for combining bricks. With the new stud and tube principle, "it is now possible to combine six 2×4 bricks in 915,103,765 different ways," according to the company.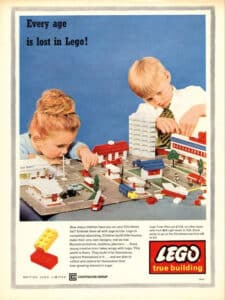 In 1962, LEGO mobilized the toy market and its product line with the LEGO wheel, a 2×2 brick with a metal shaft, hub, and a rubber tire that can be plugged into a 2×4 brick with holes to receive the shaft. With the appearance of the wheel, the brick became dynamic. It also incorporated movement into the LEGO System in Play as more and more brick-built cars and trains entered the market up through the 1960s.
In 1964, the "kindergarten brick," also known as the JUMBO brick, was introduced – a block size perfect for younger, smaller hands.
To widen its appeal to a new generation of consumers and collectors, LEGO signed its first licensing agreement in 1999 with LucasFilm. It is said that 25 million LEGO Star Wars sets were sold all around the world within their first year of collaboration and that more than 1,000 different minifigures and around 700 sets related to Star Wars have since been created. LEGO has since gone on to license other popular movie franchises and today is a core licensing partner with Disney, its popular characters, and movies, with key features of new product rollouts.
LEGO Comes to the U.S.
In 1961, LEGO Group looked to expand its sales to North America but lacked the infrastructure and logistical capabilities to do so. Instead, they formed a licensing agreement with Samsonite, the luggage manufacturer, that allowed Samsonite to begin producing and selling LEGO products in the United States and Canada but with molds rented from the LEGO Group's tooling factories in Denmark and Germany.
Over time and dissatisfied with the Samsonite partnership in terms of the quality of the bricks produced, the LEGO Group, under the U.S.
subsidiary LEGO Systems Inc., opened its own LEGO production and distribution facility in Enfield, Connecticut in 1975, putting the company in an advantageous and dominant position in the market … until the toy market changed.
In 2006, LEGO announced it was closing its Connecticut facility, citing that "kids prefer playing with electronics." The business no longer required such a strong U.S. presence to meet market demand. That, however, changed again for both LEGO and other toy manufacturers during COVID as families looked to old-school forms of family engagement. The Company announced that revenue jumped 27% in 2021, with sales of its plastic bricks totaling more than $8 billion.
Fueled by the promise of a resurgence in the U.S. market, LEGO announced in June 2022 that it plans to spend more than $1 billion to build a 1.7-million square foot plant in Virginia and, according to the company website, employ more than 1,760 LEGO colleagues. In the announcement, LEGO also addressed some of the negative publicity surrounding the environmental impact of the manufacturing of its
plastic bricks, announcing that this new factory "will be designed to operate as a carbon-neutral facility. One hundred percent of its day-to-day energy needs will be matched by renewable energy generated by an onsite solar park. The site will also be designed to minimize energy
consumption and use of non-renewable resources."
The Market Value of LEGO
LEGO is a collector's dream with over 80 years of product history and innovation, and thousands of collectible objects from town/city plans to accessory kits, themed sets, limited edition releases, and licensed kits.
According to
BrickEconomy
, which tracks the LEGO market, "LEGO sets are bona fide collector's items, with many sets fetching thousands on the resale market," with value, of course, based on condition (box and pieces) and rarity.
A brand-new, sealed LEGO set can be worth up to 10 times as much as one that has been opened. And that's for vintage as well as relatively new sets. As an example, a LEGO 70922 ("Joker Manor") set, released in 2017, has an asking price of $600 for a vintage unopened set against a vintage used set price of $409. Joker Manor is a huge, 3,444-piece set modeled after Joker's lair from The Lego Batman Movie. The Manor comes with its own roller-coaster system and was the fifth-largest LEGO set of 2017. It originally sold for $270, meaning it has doubled in price over just four years.
Ninjago City (#70620), also released in 2017, has an average asking price for a vintage unopened kit of $955 ($718 for a vintage used set). Comprised of 4,867 pieces, Ninjago City retailed for $300 and came with 16 minifigures and a sliding elevator to connect the set's three levels. This huge playset measures two feet high and sixteen inches deep and has multiple interactive features, like a sushi conveyor belt and a swiveling crab oven. This was the flagship of The Lego Ninjago Movie line and is still an extremely popular set. It now commands a price triple from when it first hit the market.
When it comes to value it is not only the condition (in box, unopened) but the rarity that adds value in the resale market.
The most expensive LEGO minifigure is considered by collectors to be the Solid Gold 14K C-3PO coming in at around $200,000! Released in 2007 to celebrate the 30th anniversary of the Star Wars franchise, this rare minifigure is prized by collectors for its exceptional rarity – only five were ever made!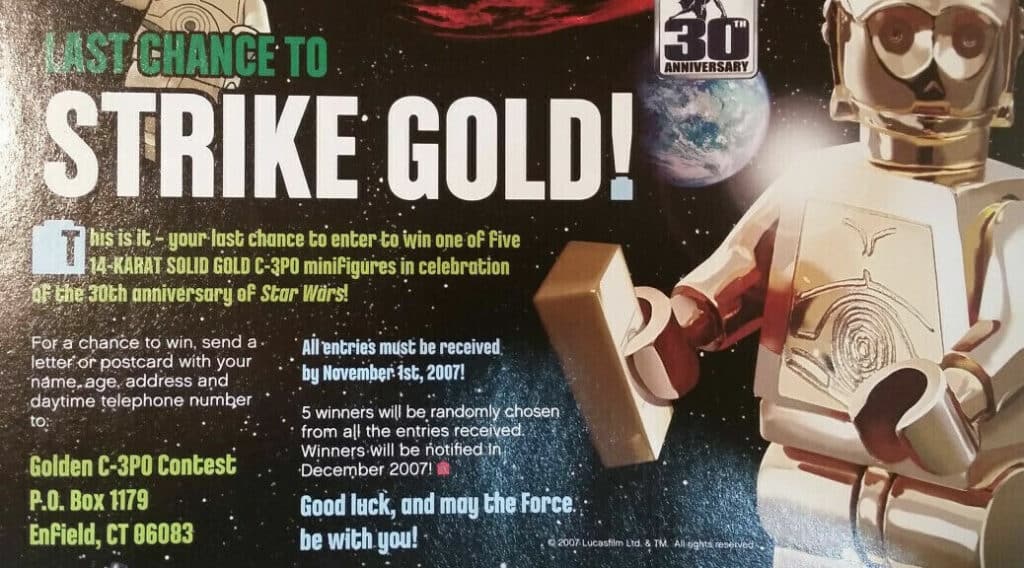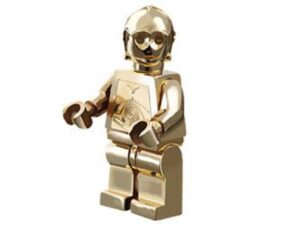 Ole Kirk's House is another high-value target for collectors for its limited release, according to GamingGorilla.com. Only 32 sets were created of LEGO founder Ole Kirk Kristiansen's house when it was released in 2009. Today, the set is valued at $9,459.
The Moulding Machine LEGO set (#4000001), released in 2016, is also exceedingly rare with only 68 copies ever made. The set contains nearly 900 pieces and comes together to create the Lego Moulding Machines that make the Lego blocks. Today, this kit is valued at $6,733.
As far as rare sets go, Cars is one of the rarest. Only 33 sets were given away to members of the 2010 LEGO Inside Tour. As rare as it is, it also seems to have gone unnoticed in the LEGO collector's community, as it hardly appears on the major fan sites in listings or wish lists. If you are lucky to find one—unopened—expect to pay $5,651!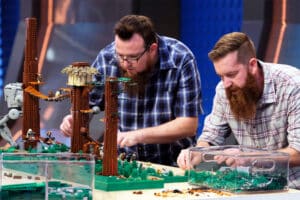 Today, LEGO is still owned and actively managed by the Kristiansen family through Kirkibi, a family-holding company that owns 75% of LEGO and half of Merlin Entertainment Group, which owns and operates the Legoland theme and water parks around the world. True to its roots, the company continues to introduce new kits, licensed models, and concepts but its core interlocking block principles remain unchanged for endless, inter-generational fun.