Collecting Movie Memorabilia: Movie Posters – Gone With the Wind, Wizard of Oz, & More
The Journal of Antiques and Collectibles – August 2012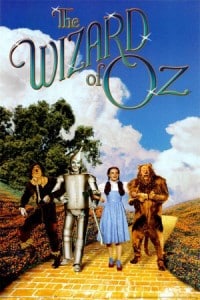 By Jeff Figler
Movie posters: a history
Ever since there were first moving images on a Paris screen over 100 years ago, there have always been collectors of film paper, anywhere from handbills to billboards to movie posters. With an ever-increasing number of films, collectors specialized on what they collected, including, for example, items of their favorite stars, or posters of their favorite film or types of film.
Movie posters really came into their own due mainly to two major events. First, a King Kong movie poster from 1933 sold in 1981 for $51,200 at a Christie's auction. Second, in 1997, a Mummy movie poster from 1932 sold for $453,500 at Sotheby's. That sale was the highest paid for a movie poster, until, in 2005, a private collector paid $690,000 for an original 1927 German poster on the science fiction classic Metropolis, a world record that still stands today.
Most movie posters sell for less than $1,000, so those two sales showed the collecting world the potential of movie posters as a collectible.

There are several poster sizes. Until the mid 1990s, the standard U.S. one-sheet size was 27 by 41 inches. Then in the mid 90s one inch was trimmed from the heights, to make the current standard of 27 by 40 inches. Sometimes there will be one-half-inch in variations. The one-sheet 27 by 40 inches is now the basic unit of movie poster collecting, and the value of all sizes is now relative to it.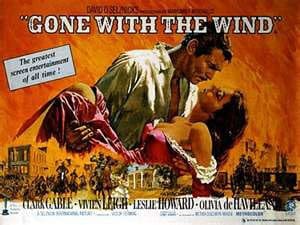 If you pick up an old poster from the 1930s and 40s, it might measure 41 by 81 inches. This poster is called a three-sheet poster, and usually came in two sections. Very few three-sheet posters have been printed since the mid 1980s.
There are other size variations as well. Occasionally a poster is 30 by 40 inches, 40 by 60 inches, or even 81 by 81 inches. This last dimension is termed a six-sheet, and was mainly used for use outside the theatre, and around town. Very few six-sheets were ever made in comparison to one-sheets. For example, if there were 20,000 one-sheet posters printed, there might be 3,000 three-sheet posters, and less than 1,000 six-sheet posters. The six-sheets are frequently the most valuable. As an example, the 1942 six-sheet of Casablanca is the rarest style poster of the movie. Only three posters of that size are known to exist, and are valued at approximately $100,000 each.
Lobby cards were also printed until the 1980s. They measure 28 by 22 inches, and are used for display in theatre lobbies. They usually were produced in sets of eight.
Nowadays, movie posters of silent films have not created much of a demand among collectors. The greatest current demand of posters is for the science fiction, westerns, and movies featuring violence and the underworld. Of course, classics will always hold their own, such as Casablanca, Gone With the Wind,Wizard of Oz, and others.
Film variations have also created an influx of popularity. For example, the advent of black films, previously called "race films" has created a demand for posters relating to those films. Posters from the 1936 movie Temptation can sell for as much as $5,000. A poster from the 1935 film Murder in Harlem commands high prices, as does a poster from mostly any Paul Robeson film. It is ironic that a poster from his film Emperor Jones is worth more than the budget of the movie.
Posters from Disney animations are popular collectibles. The most valuable one-sheet poster of an animation is that from Steamboat Willie, followed by The Three Little Pigs. Posters from Snow White and the Seven Dwarfs, the first sound-era feature length animated film, are scarce and can be worth up to $3,000.
Tell us about your collection of movie posters!