Rare MLK audio tape found in man's attic
Rare MLK audio tape found in man's attic. A rare reel-to-reel audio tape of slain civil rights leader Martin Luther King, Jr., from an interview he gave to a Chattanooga insurance salesman, has been found by the man's son in the attic of his father's home. Stephon Tull was going through some old boxes when he came upon the tape, labeled "Dr. King interview, Dec. 21, 1960." He took it to a friend who had a reel-to-reel player and listened as King discoursed for about ten minutes, in clear audio, about the civil rights movement, his recent trip to Africa and other topics.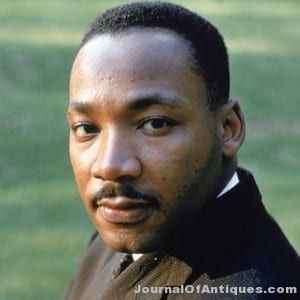 King granted the interview to Tull's father (who is still alive and in hospice care) because he was visiting Chattanooga and learned the elder Tull was planning to write a book about him (the book was never completed). The result was a previously unknown recording that historians are calling significant because few others contain references to King's activities in Africa. The tape was made four years before the Civil Rights Act and three years before King's "I Have a Dream" speech. Tull has consigned the tape for sale at auction.