Tool Blocks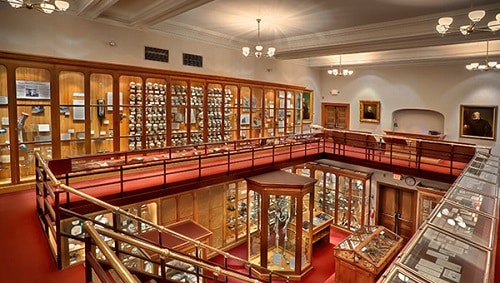 Every profession has its tools, which evolve and refine to keep pace with technology and the changing needs of the trade. Here are examples of four different vocations and the museums that showcase the collections that tell their story.
Medical Tools: The Mütter Museum
The Mütter Museum in downtown Philadelphia, PA is America's finest museum of medical history, displaying beautifully preserved collections of anatomical specimens, models, and medical instruments in a nineteenth-century "cabinet museum" setting.
In 1856, Thomas Dent Mütter, a retiring professor of surgery, offered his personal collection of more than 1,300 unique anatomical and pathological materials to The College of Physicians of Philadelphia, which opened the Mütter Museum in 1863. Today, the Museum's collection includes more than 25,000 fascinating objects.
A unique assortment of specimens and objects that reflect the human history of anatomy and medicine from seventh century BCE to 2014. The Museum also showcases a vast collection of medical instruments, from the smallest suture needle to a massive Iron Lung. Some of these tools represent important milestones in the history of medicine, such as the carbolic spray apparatus invented by Sir Joseph Lister, the father of modern antiseptics, and a replica of the first-ever obstetric forceps invented by Peter Chamberlen in the 17th century.
The Museum also houses such oddities as a plaster death cast of the torso on world-famous Siamese twins Change and Eng and their conjoined livers, part of Albert Einstein's brain, Dr. Chevalier Jackson's collection of more than 2,000 swallowed objects removed from patients, and the tallest human skeleton on display in North America.
Permanent and special exhibitions, as well as a library confirmed to hold the biggest collection of anthropodermic books (books bound in human skin), and the Benjamin Rush Medicinal Plant Garden with more than 60 varieties of medicinal plants, provide medical historians, practitioners, collectors and interested visitors with a better understanding of the mysteries and beauty of the human body and the tools used over the centuries to save lives and treat the sick and injured.
The Mütter Museum is located at 19 South 22nd Street, Philadelphia, PA. For more information go to www.muttermuseum.org
Fighting Fires: New York City Fire Museum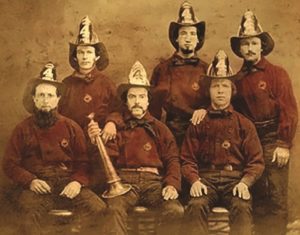 The Fire Department of the City of New York has a long history, extending back to the days of New Amsterdam, the Dutch colony that first started organized fire fighting in 1648. The New York City Fire Museum tells its history through the vast assembly of objects and photographs, housing one of the nation's most important collections of fire related art and artifacts with over ten thousand objects and an archive of tens of thousands of photographs, documents, and ephemera.
Highlights from the Museum's collection include a display of elaborate hand-drawn and hand-pumped engines (including a piano box style engine, a goose neck pumper, and a double-decker Philadelphia style engine which, aside from being used to fight fire, was at the opening celebration of the Statue of Liberty).
The collection of documents, firefighting apparatus, fire marks, buckets, trumpets, helmets, rattles, lanterns, uniforms and other artifacts tell a powerful story of early New York, the challenges faced by our ancestors and their ingenuity and skill in preventing and controlling fires in a setting and conditions difficult to imagine today. A highlight of the NYCFM addresses the history of fire insurance through its collection of over 2,000 fire marks – fire insurance company advertising emblems. The 20th century tools, such as the Halligan forcible entry tool, the Jaws of Life, and innovative hi-tech gear worn by firefighters today show visitors what it is like to be on the front lines.
Parades were a popular form of public entertainment and, beginning with the July 4th celebration of 1824, volunteer firemen's anticipation became particularly prominent. This exhibit features four apparatus in parade formation and the beautifully decked out Steinway hose carriage surrounded by celebratory artifacts, including a Brooklyn volunteer fire department banner, paintings on wood panels that once adorned pumpers, decorative plaques, lanterns and torches, and ribbons, festive belts, hats and helmets worn by the marchers.
The New York City Fire Museum houses a special memorial to the 343 members of the FDNY who made the Supreme Sacrifice on 9/11 and features a number of firefighting artifacts recovered from the World Trade Center site. It is located at 278 Spring Street in New York City. For more information go to www.nycfiremuseum.org.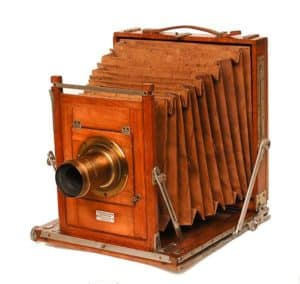 Camera Heritage Museum
The Camera Heritage Museum, located in Staunton, VA, is the largest camera museum in the US open to the public. Its mission is to provide a glimpse into the fascinating history of photography spanning over 150 years through its collections of cameras, lenses, photographs and information about the photographers whose images define this art form.
The majority of the cameras in the Museum's collection are antique cameras, gathered through donations of personal collections from professional photographers and enthusiasts. Visitors can see some of the most technologically advanced instruments of their times, including daguerreotypes, wooden cameras, spy cameras and over 100 Leicas and Zeiss cameras.
The Museum was created in 2010 to display the David Schwartz Camera Collection of almost 4,500 cameras as well as accessories and photographs collected over a 40-year period of time and spanning the history of photography. His cameras came from many different sources, but they were all gathered with an understanding of how important they were to the history of photography. Since then, the museum's holdings have expanded through the donation of two additional and significant collections.
The Jim McLeod Brownie Collection of Kodak Brownie Cameras consists of 400 different camera models manufactured in seven different countries, including several rare ones built in Germany during WWII before the US got involved. His collection is considered among the Top 10 Kodak Brownie Collections in the world. While collecting Brownies, McLeod also acquired over 1000 pieces of Kodak Memorabilia, which were added to the collection given to the Museum. The A. Lewis Bernard Vintage Camera Collection, donated to the Museum in 2012, consists of over 900 cameras, accessories and images.
From cameras and memorabilia to the images that captured moments in time for future generations, and the stories of the photographers behind the lens, there is something here for everyone to enjoy, even if they're not a camera buff.
The Camera Heritage Museum is located at 1 West Beverley Street, Staunton, VA. For more information go to www.cameraheritagemuseum.com
The Museum of Forgotten Art Supplies
The onset of the computer age has left many artists and designers with old tools – some gigantic – long forgotten in the corner of their studios. Thus began The Museum of Forgotten Art Supplies.
A Compugraphic 7500 typesetting machine from the 1970s produced galleys a designer would then cut up and use to create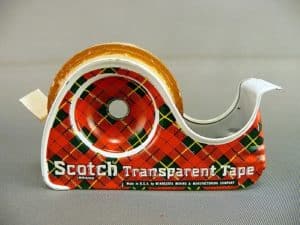 mechanicals for a layout. It took up the space of a desk and had a specialized keyboard and monitor. A large case containing a Prazision original Lotter drafting tool set of 50 pieces has been replaced by computer accuracy with the ability to alter and modify any given element seemingly on a whim.
This new museum, currently seeking online donations, is the brainchild of Founder and Curator Lou Brooks, As. D. As stated on the home page of its website (forgottenartsupplies.com), "… The Museum of Forgotten Art Supplies, where tools of the trade that have died or have just about died a slow death are cheerfully exhibited – as well as those that perhaps don't get invited to lunch as much as they used to!" Brooks started out in the mid-60s, "Advertisers sent in black and white ink-and-watercolor illustrations. Beautiful stuff … fashion, furniture and automobiles. To reserve solid black line areas, we painted red lacquer on a clear acetate overlay before it went to the engraving department."
Categories of items on exhibit at this unique online museum include Books; Glue, Waxers, and Tape; Pens; Production Tools; Prehistoric Computers; Stat Cameras; Typography and more. Items to explore include everything from leads for mechanical drawing pencils to 3M's classic metal "snail" dispenser to stat cameras to a vintage classic, the Graphoscope, a child's version of camera obscura.
Individuals submit items to the online museum and Brooks then 'vets' the piece to include or reject. For many, this site will work as a walk down memory lane, but it is quickly turning into a source for those in films, publishing, music, etc. Descriptions run the gamut from simple identification to well-stated overviews.
To explore this up-and-coming museum of artist/designer tools and equipment, visit www.forgottenartsupplies.com
Tool Blocks