Exploring Antique Technology
by Kary Pardy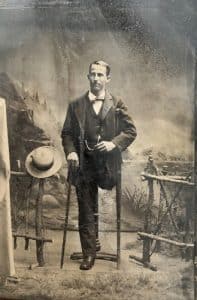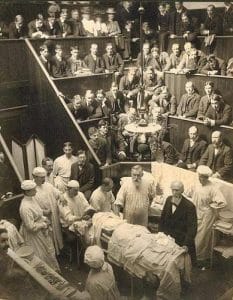 Facebook, Instagram, Snapchat, Pinterest: they are all wildly popular and all run on the use of photos. They record the likes, dislikes, family lives, latest meals, and travel moments of billions of people, documenting our lives in a casual way that nonetheless is a wealth of information. Why did we pick this moment to capture? What does that say about who we are? Photographs now just take an easy click, but were once expensive and time consuming to produce. In the 19th and early 20th centuries, they were taken, or "made," depending on your dialect, to commemorate or document something particularly noteworthy. Those behind some of these now antique photographs knew of their power as a reference, resource, or memorial, and knew that images can be as striking as any document if you care to read into them.
Vintage photographs documenting medical topics are best known today for their shock value. We look at them and marvel at the oddity of a procedure or the grotesqueness of an advanced symptom. Their candid look at our mortality is indeed shocking, and sometimes they were taken to be so, but more commonly these photos were used for reference. Medical photos preserved before and after images, the effects of particular diseases, the trauma of an event, rare conditions, or the tools and methods of medical practitioners. Like illustrations in a textbook, these photos taught students, and now interested collectors, what the doctors of the past were working with and how they treated it. Are you interested in adding medical photography to your collection? Here are a few types to look out for.
Malady Identification
Doctors hired photographers to document the effects of diseases and if you are not squeamish, you can add photographs of individuals suffering from diseases like syphilis to your collection. From the rare, to the everyday or advanced stages, photos of stricken patients helped doctors learn and diagnose. We use the same thinking whenever we Google a bug bite.
The Process and Tools
When searching vintage medical photography on eBay, you will likely come across images of surgery theaters or doctors standing around operating tables, perhaps posing with their patients. Taken of groundbreaking procedures, interesting finds, or even as references to document techniques, these scientific and sometimes boastful photos can make us grateful for today's sterile operating rooms.
Before and After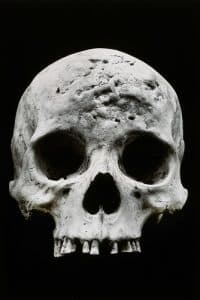 Continuing with the theme of photos as references, photos of patients before, during, and after treatment made powerful evidence for researchers. One example is the collective work of neurologist Walter Freeman. Freeman took photos of his patients before and after lobotomies, which he performed about 3,500 of, according to historian Miriam Posner. He presented frowning subjects alongside their post surgery photos, where many seem to be smiling. Freeman displayed these images as evidence of successful lobotomies, but with the benefit of scientific knowledge and critical hindsight, we now know that there was a lot more to lobotomies and these cases then meets the eye.
World War I and the years that followed gave birth to another type of before and after image as doctors developed necessary new treatments in response to the ravages of war. Medical advancement meant that many wounds were no longer death sentences, and patients needed innovative medicine to help them return to society. Plastic surgeon Harold Gillies was one such pioneer, and led a special surgery unit to repair maxillofacial injuries caused in the war. Based out of Queen Mary's Hospital in the United Kingdom, his team commissioned photographers and artists to capture the extent of their patient's injuries and then used the images to plan their treatment. They also captured visual records of the postsurgical results, and often the phases are difficult to look at. Natalie Walters, archivist for the Wellcome Collection, writes about the Gillies photos, remarking, "How courageous these men were to allow themselves to be photographed with extensive injuries, and to undergo treatments that frequently made them look worse before they looked better." Collectors may be drawn to these types of images for their supposed violence. Walters argues that they are also sources of wonder, and should be admired for the patient's bravery and the surgeon's skill.
No matter your inspiration, medical photos are proof both of the advances in medicine over the years and of how far we've come. They are often available on the market, and are relatively affordable, sometimes running under $100 for albums or even in the single digits for individual photos. As with the majority of unattributed vintage photos, medical photos of undocumented individuals hold more personal or research value than financial value, but could be fascinating to those interested in medical, military, or social history. For examples of medical photos online, check out the Wellcome Collection or the Burns Archive.
Learning from Medical Photography Collecting