By Alex Gardner.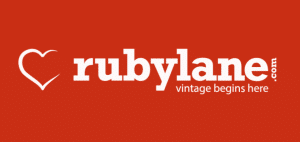 The results are in: Vintage is back . . .and in a big way!
From the clothes we wear to the unique pieces of furniture and objects that decorate our homes, to the jewelry and accessories that add style to any look, more and more people are turning to the design and quality of vintage items and objects as an alternative to a more contemporary look because of its unique, individual style.
One of the key drivers within this genre is
rubylane.com
, the largest curated online marketplace for antiques and vintage collectibles. Its easy-to-use platform coupled with its commitment to authenticity by vetting the dealers using this venue has created a safe-haven for buyers and sellers alike, allowing users to shop and sell with confidence.
Ruby Lane was founded in 1998 by Tom Johnson, a fan and collector of 1950s California pottery (a collection that features complete sets of Franciscan Autumn and Trio) with many purchases made online. Over time, Johnson further developed his interest in antiques and vintage, becoming an avid collector of art and lifestyle pieces. Johnson had a strong working knowledge of the world of high-technology as a former programmer at IBM with a degree in Computer Science. Combining his passion for collecting and for computer technology drove him to create a website that caters to the antiques and collectibles world. Following the great retail tradition of naming businesses with a family name (think Bloomingdale's – founded by brothers Joseph and Lyman Bloomingdale, Neiman-Marcus – founded by brother and sister team Herbert Marcus and Carrie Marcus Neiman, or Sotheby's – named for one of its co-founders, John Sotheby), Johnson decided to name the site in honor of his mom, Ruby.
Ruby Lane is consistently honored with awards for customer service, responsiveness, ease of use, and overall customer and vendor satisfaction. These responses to the site along with its overall growth make it a resource to the Vintage and Antiques industry for trends and information to keep everyone in the know.
So, what are people buying and selling on
rubylane.com
?
Here are a few of the hot categories and items trending today:
Vintage advertising is valued and collected across all generations. A collector's appreciation for the past is truly reflected in this diverse market – there's truly something for everyone with classic advertising merchandise and signage. We all have our favorite brands, and the ability to present yours as a classic sign or poster to hang on your wall, in your study, changing room, man cave or she-shed, makes vintage advertising the epitome of self-expression.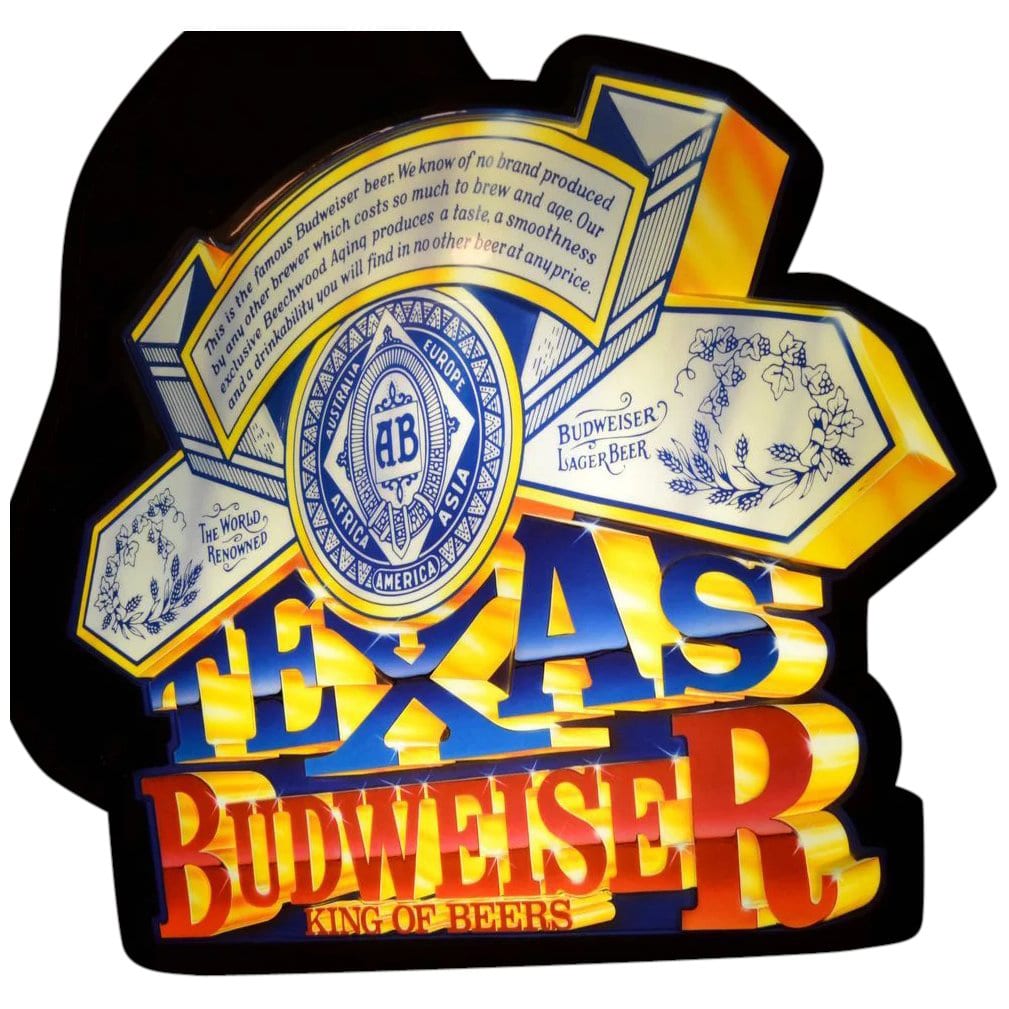 A large 24″ lighted 3D Texas Budweiser beer promotional advertising sign in excellent condition. Made by United Laboratories for Anheuser-Busch in November of 1989, this sign measures 24″ high x 24″ wide x 5″ deep, and is selling for $325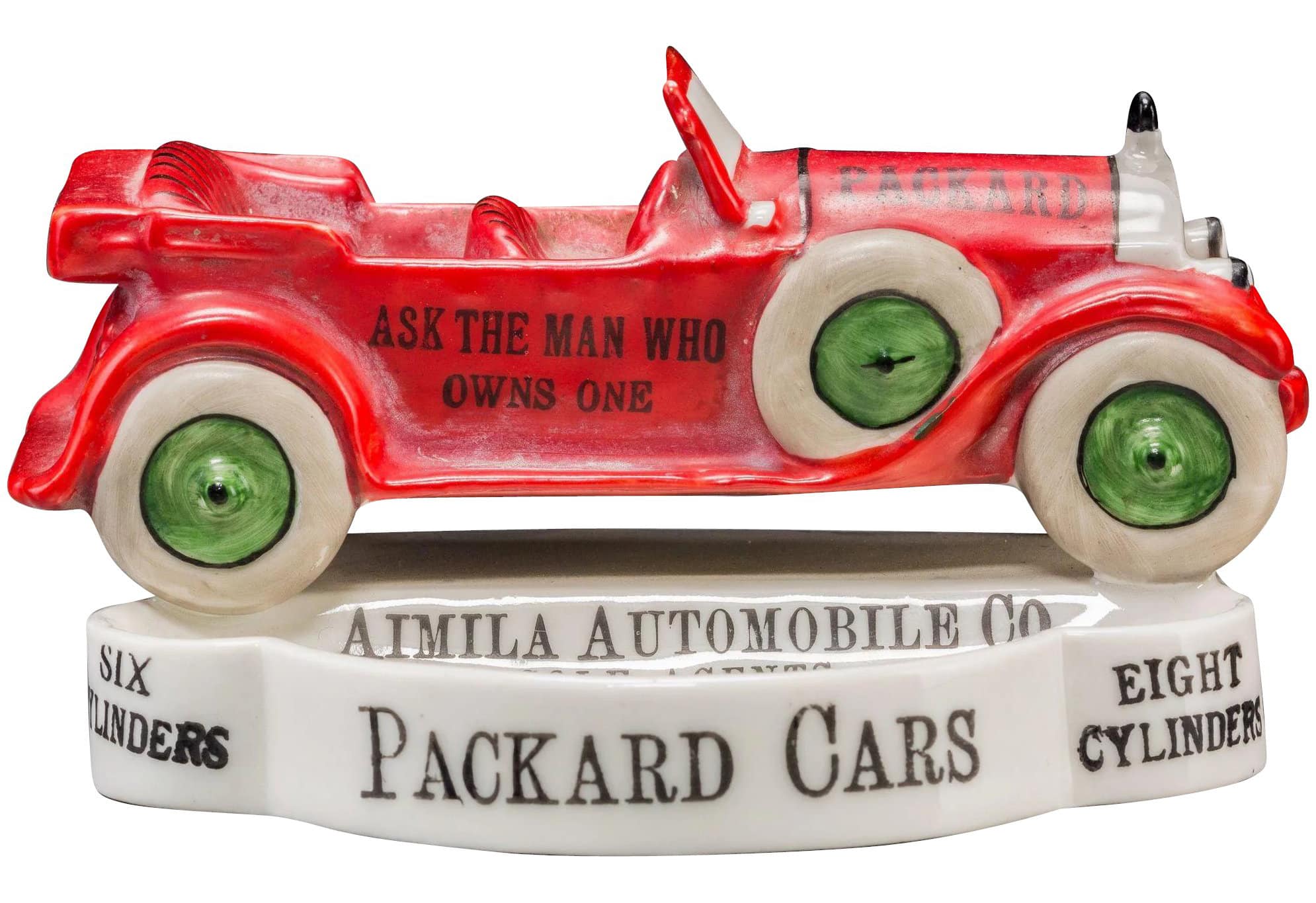 This is a very rare find from about 1950. It was made for advertising a Packard automobile dealer in Bombay, India. Bombay was renamed Mumbai in 1995. It is a tray for paperclips, or pins, usually on a desk or dresser. Size: 2 3/4″ tall by 5 3/8″ wide by 3 1/2″ deep, selling for $750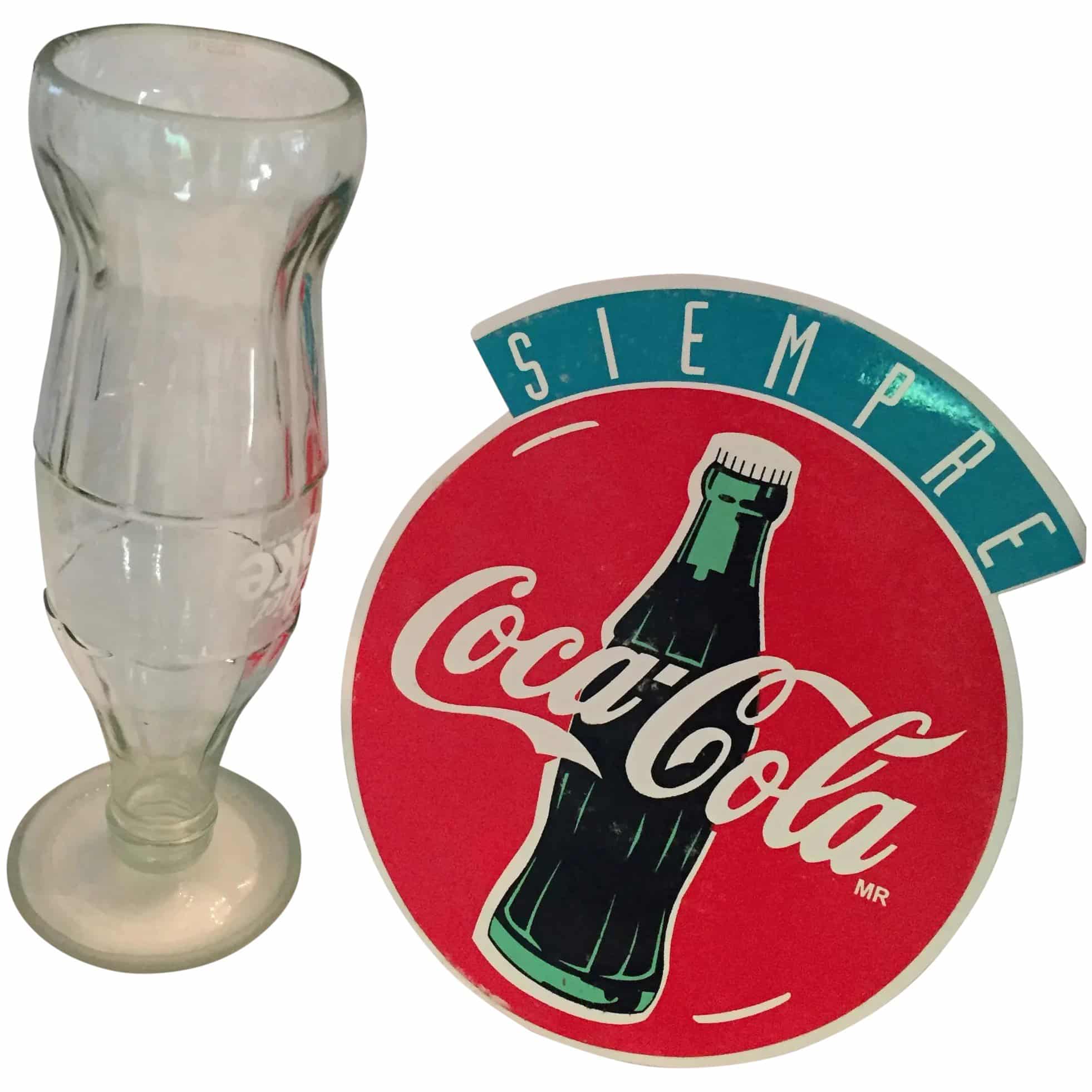 8″ tall Diet Coke® bottle converted into a ong-stemmed drinking glass and a 7 3/4″ in diameter "Siempre (Always) Coca-Cola" brightly colored sticker. Both are in very good condition and selling for $20

"I have far too much storage space" ––words you will never hear because they will never be said. Storage is a necessity which often comes in short supply. So many of the storage options are lacking in personality, uniqueness, and quality, but having those fixtures feature a vintage flair and they can be the centerpiece of any room. Storage items and furniture have seen huge success on Ruby Lane, both antique and historic items to vintage and contemporary options. You can't go wrong with a unique, off-the-cuff piece to store everything from your valuables to everyday necessities while adding character and style to your space.
Life seems to move so fast, memories are made and forgotten, this is why we collect keepsakes. To quote American children's author Cynthia Lord, "Not everything worth keeping has to be useful."
Find storage that reflects the value of your treasures.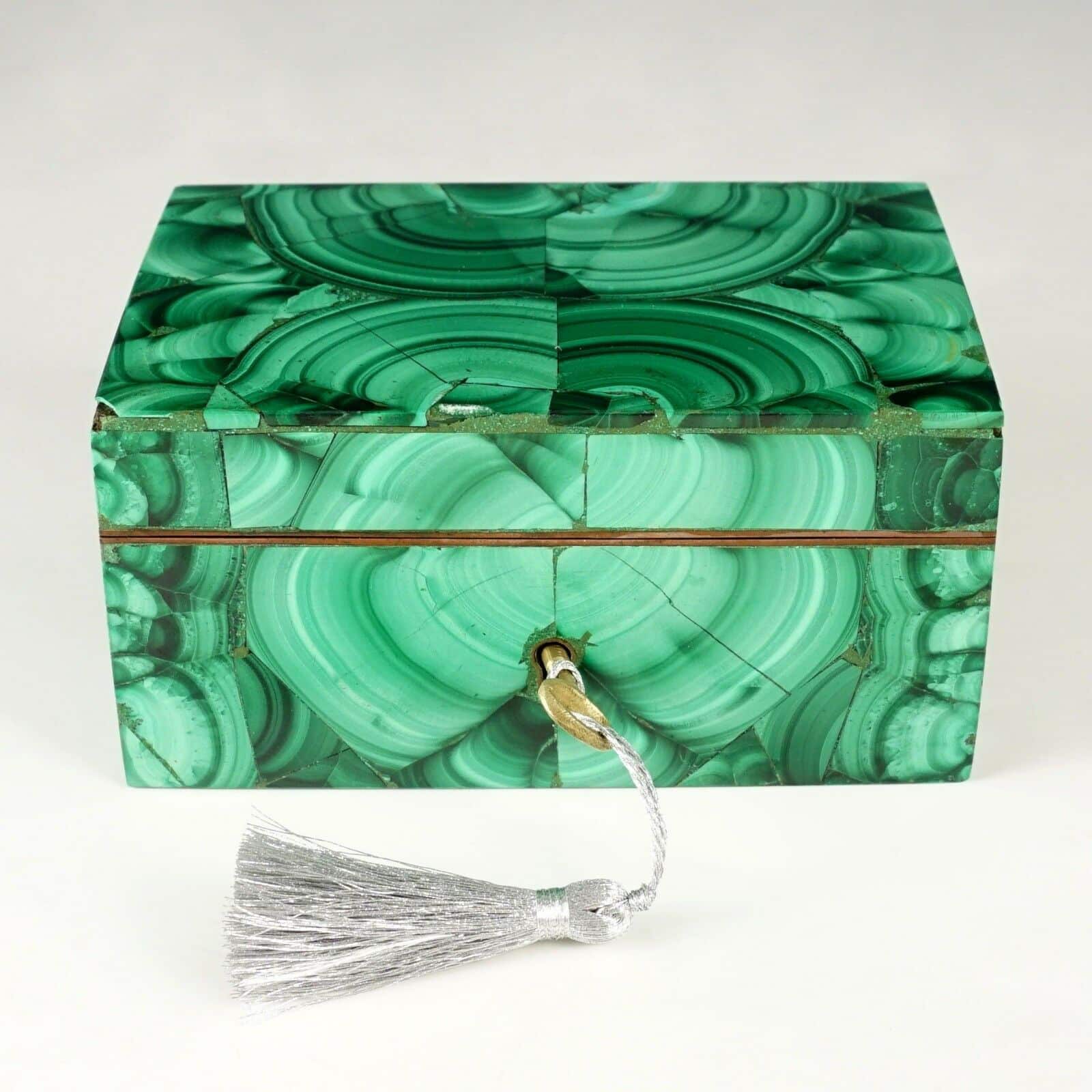 Antique 19th-century Russian malachite veneered jewelry box measures 4 1/2″ x 2 7/8″ x 2 1/4″ with key and features a green satin-lined interior, selling for $972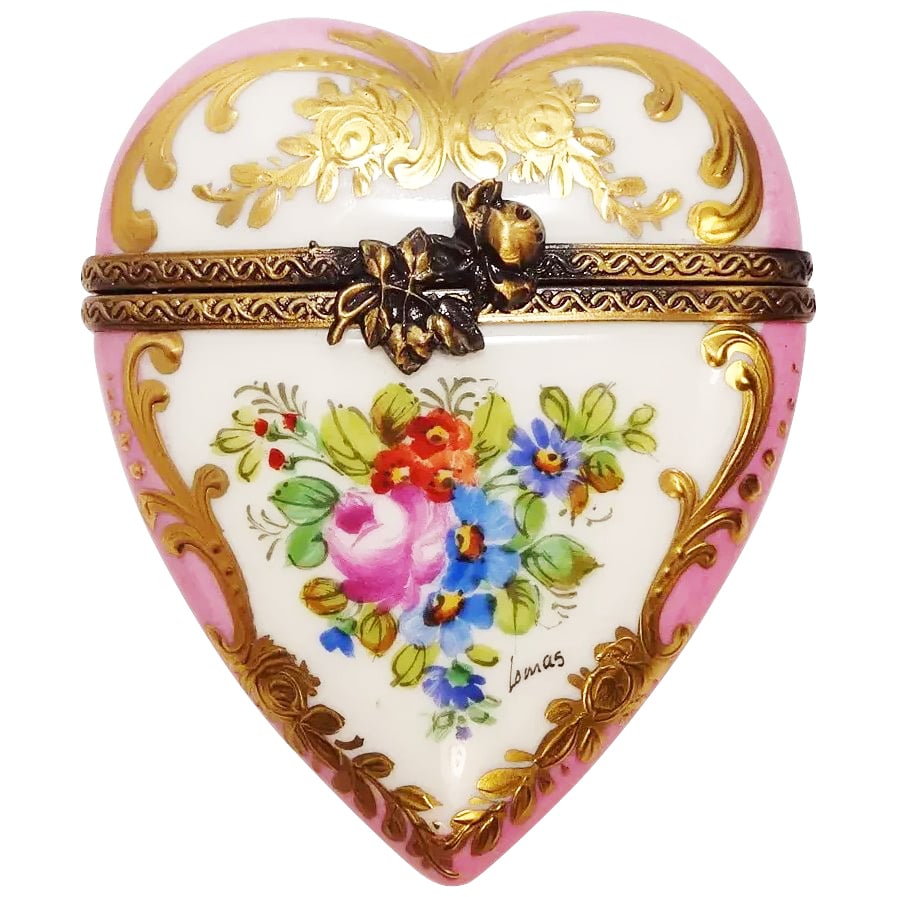 Heart-shaped hand-painted pillbox from Limoges, France made by La Gloriette (marked inside the lid) in excellent condition and is 3″ x 2 5/16″ x 3/4″ selling for $99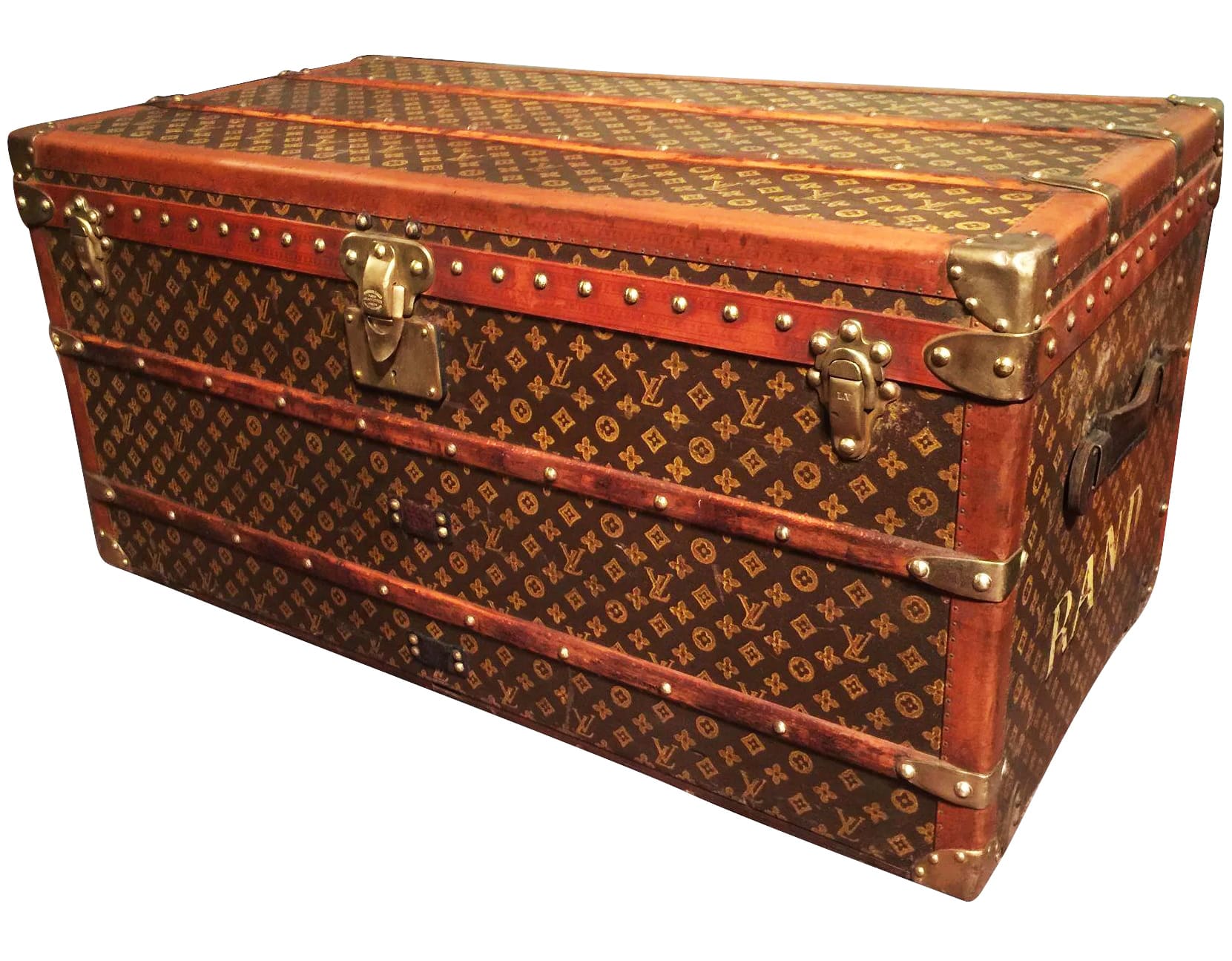 This vintage Louis Vuitton trunk is in very good condition, containing two lift-out trays marked "Louis Vuitton," straps and metal buckles, overall 41″ x 21″ x 21″ and selling for $23,000

Porcelain and pottery are big hits with buyers and sellers – it's a market that continuously holds value and interest. When it comes to setting the scene in your home, alongside candlesticks, they can make or break your holiday or table setting decor. Moreover, they're always huge conversational pieces. You may be asked "where did you find these!" or "how can I get my hands on a set!?" to which you may confidently reply "they're one-of-a-kind" or "these are very rare."
Porcelain and pottery will always have a role to play in the home, both in functionality and decor. If you're a seasoned host, you know the value in having a special set of china uniquely tailored for that specific occasion –a dinner for two on Valentine's Day or a family gathering where cousin Mary brings her signature apple pie.
With a wide selection of vintage options, you're always prepared with the appropriate settings for any occasion.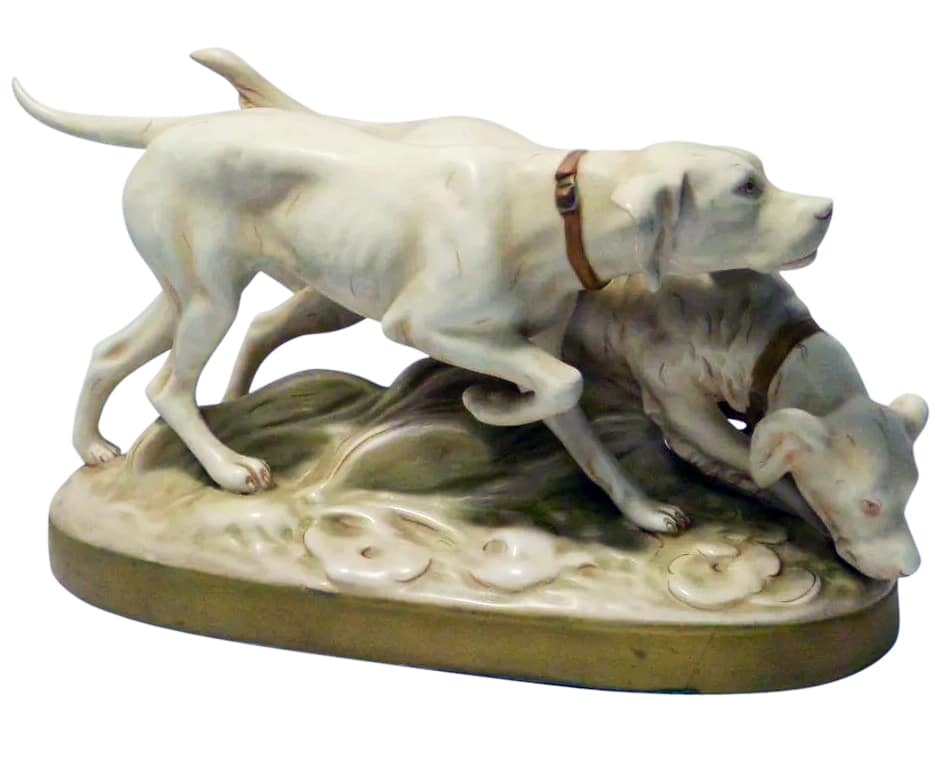 Royal Dux rare pair of hunting dogs figurine measuring 16″ x 7.5″ x 10″ featuring a Setter and a Pointer, selling for $395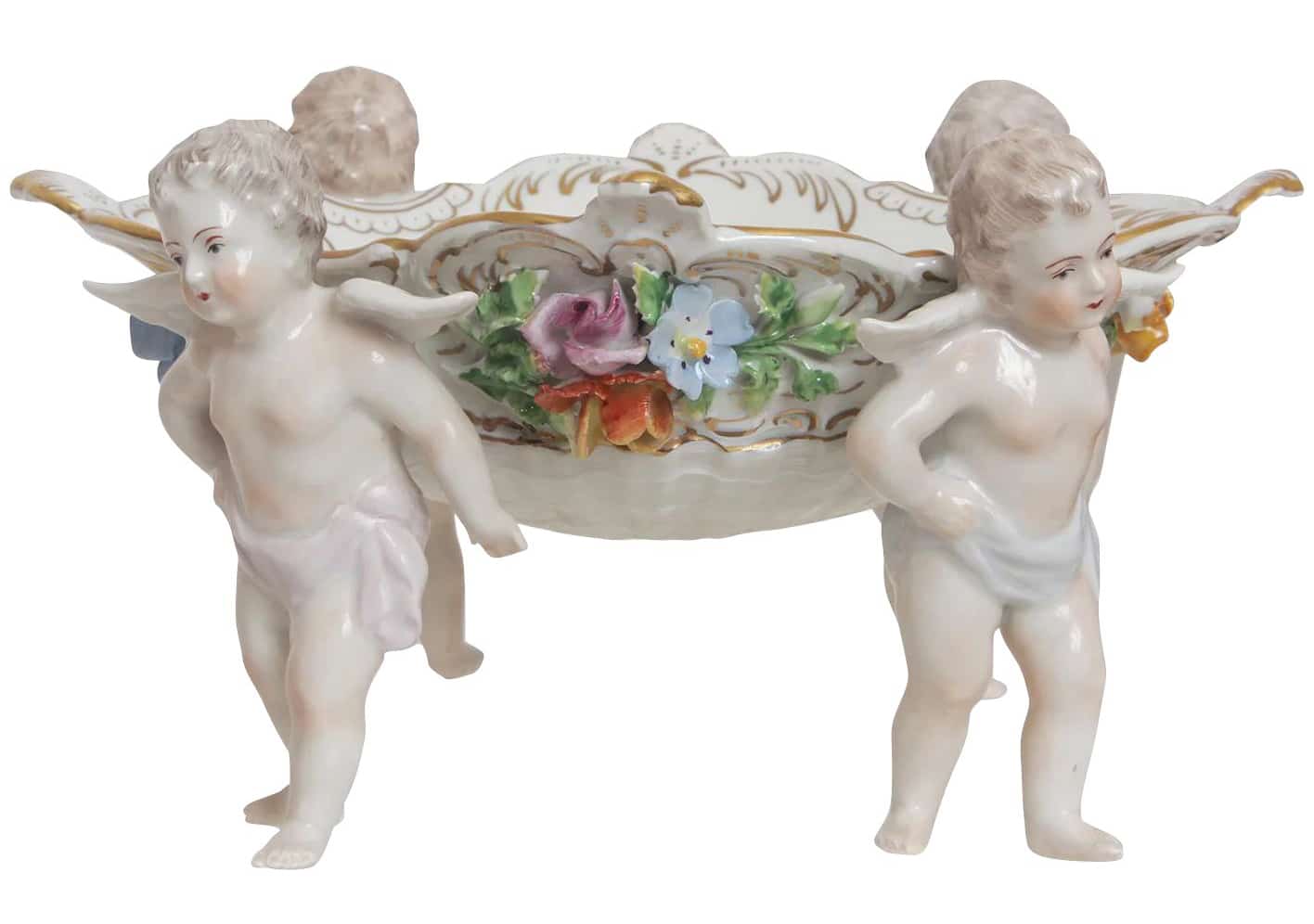 Antique Dresden porcelain centerpiece bowl marked Carl Thieme, ca. 1901, 10 1/2″ x 8 3/4″ x 5 3/4″ with no chips, cracks or repairs and selling for $575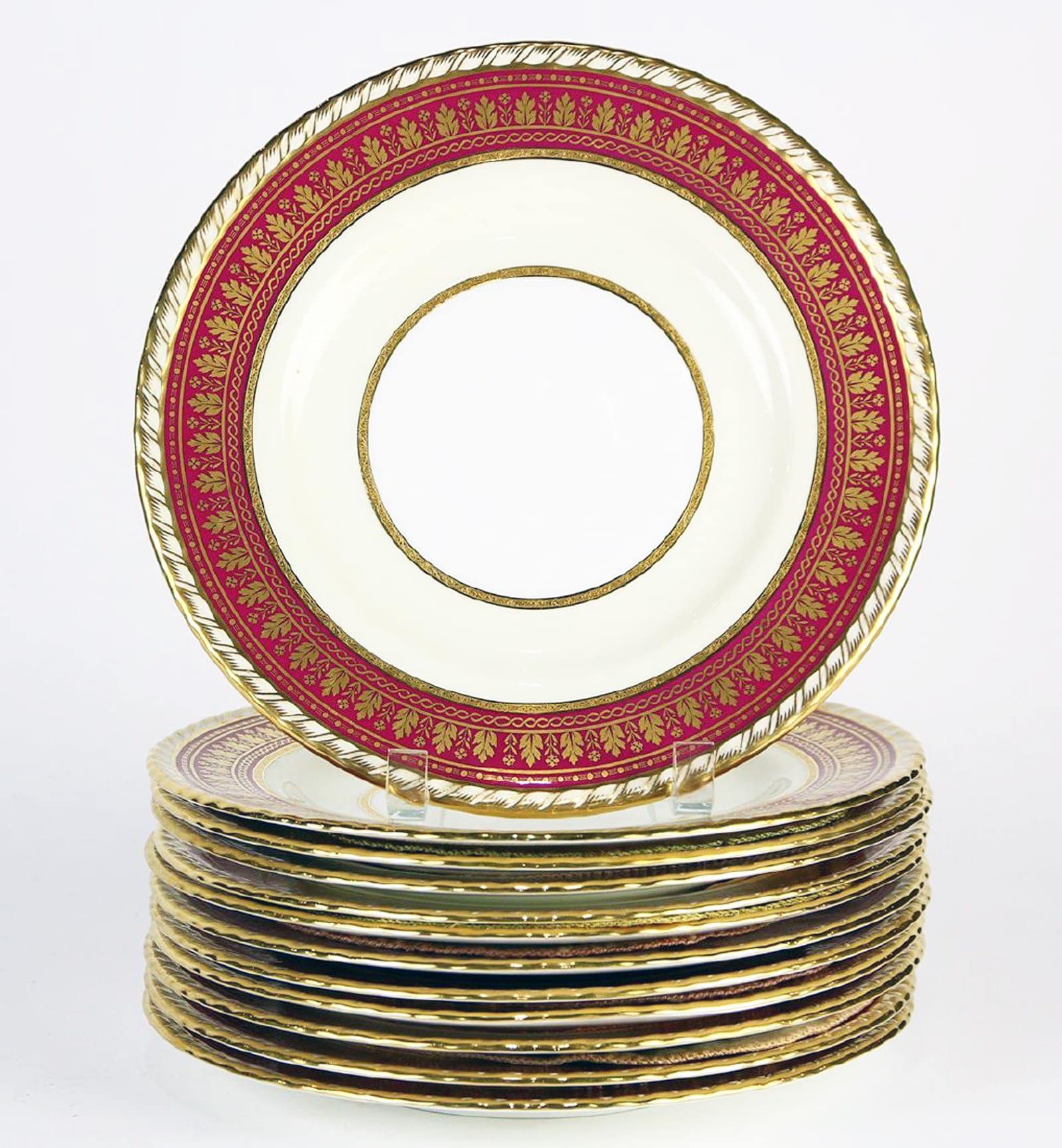 Set of 12 Minton dinner plates ca. 1929 with gilt rope edges and laurel leaf design, 10.63″ in diameter, selling for $1,850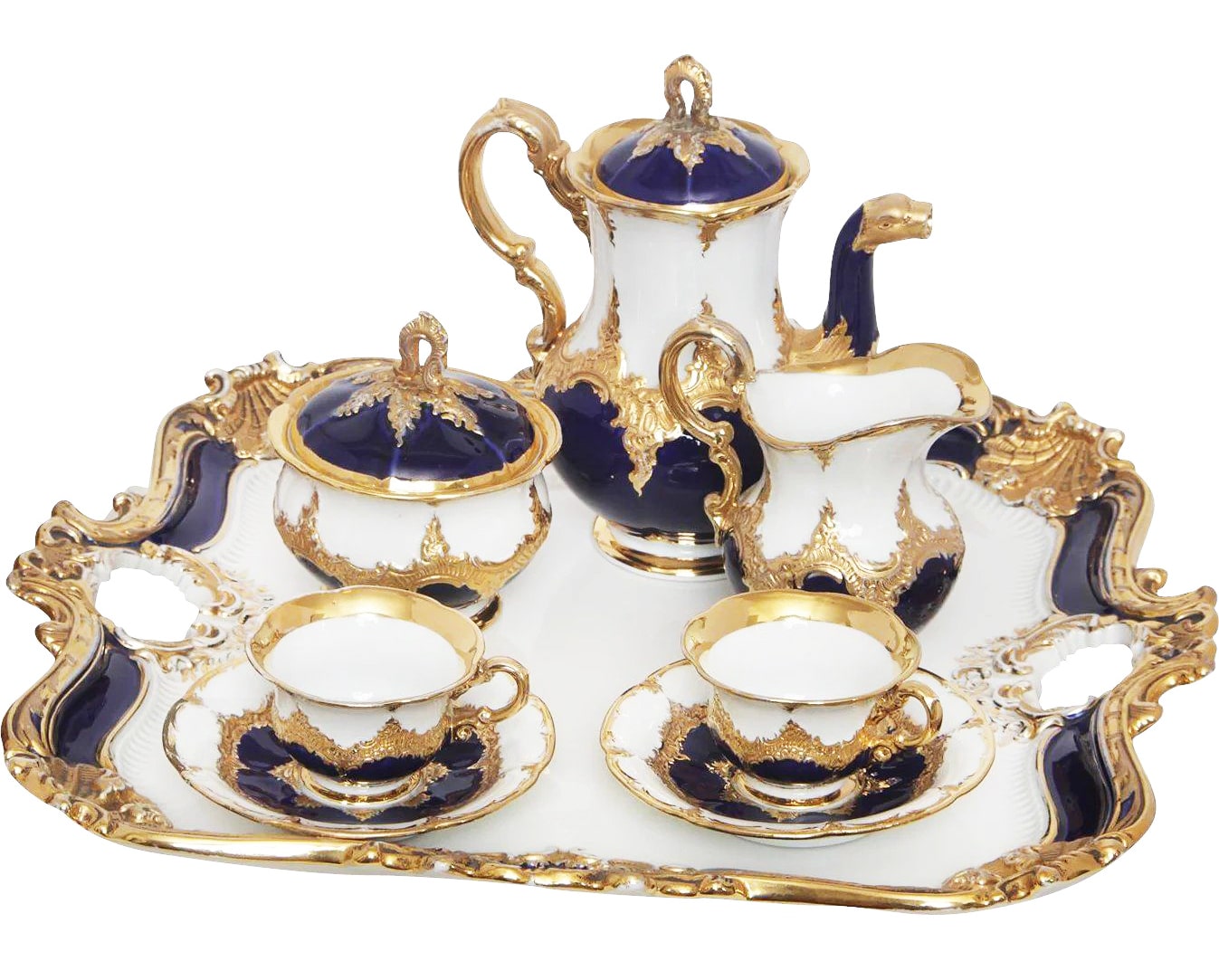 Meissen cobalt blue and raised gilt tea set with tray with very little use circa 1850-1924 selling for $2,975

Candles have a long history not only as a source of light but in the way we live and decorate, and will always remain a focal point in any living or dining room. The beauty is, they take on a different light, lit and unlit (pun intended), adding to the dynamic nature of your living space.
The candlesticks that support these flames of ambiance are seen as art but with the added benefit of functionality. Attention continues to be paid to those which are uniquely handcrafted pieces and can make your friends hard-pressed to replicate your holiday or table setting decor.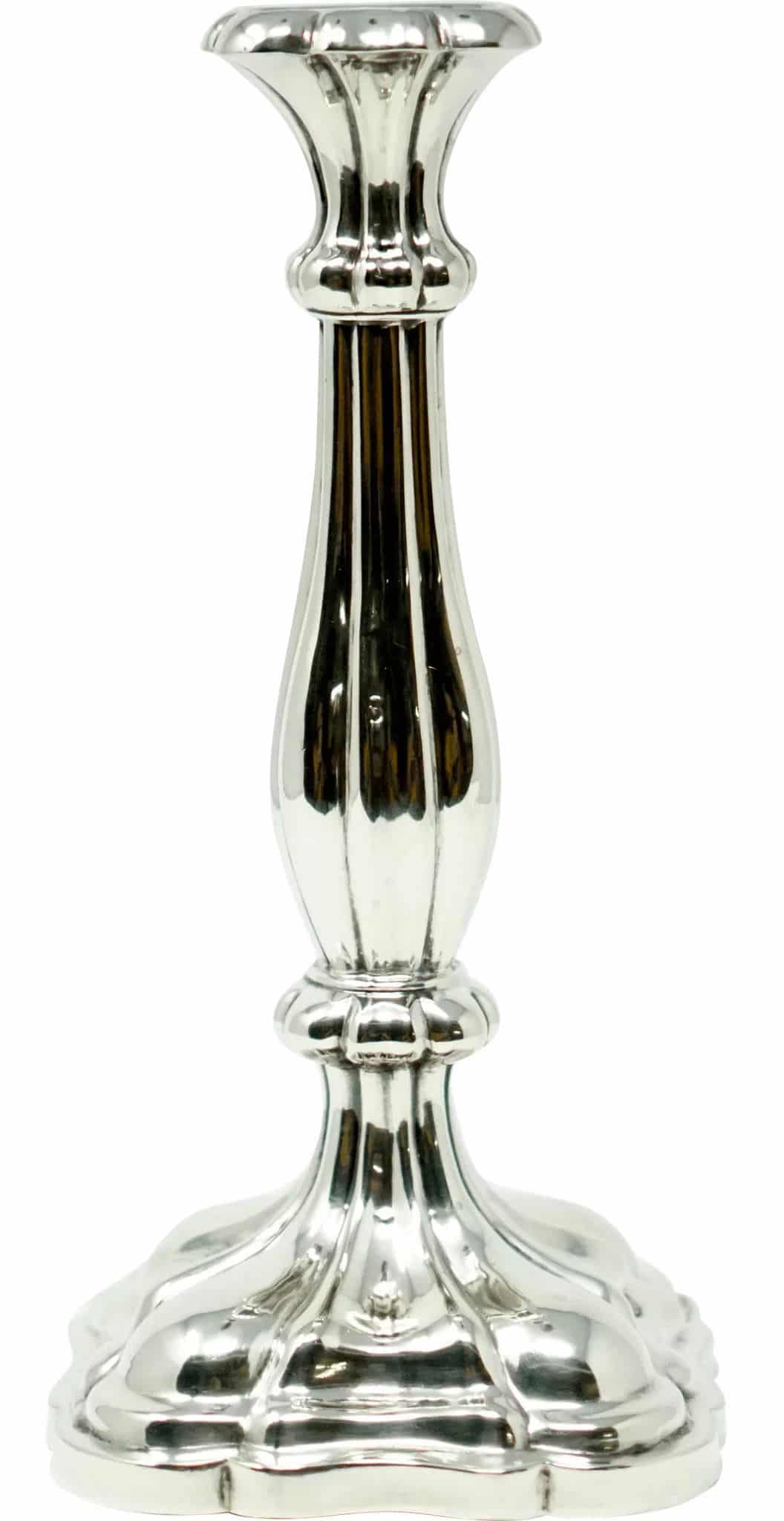 Antique Austrian sterling silver candlestick in the Biedermeier style measuring 9 3/9″ and having a maker's mark "F.S." on the base, ca. 1853, selling for $420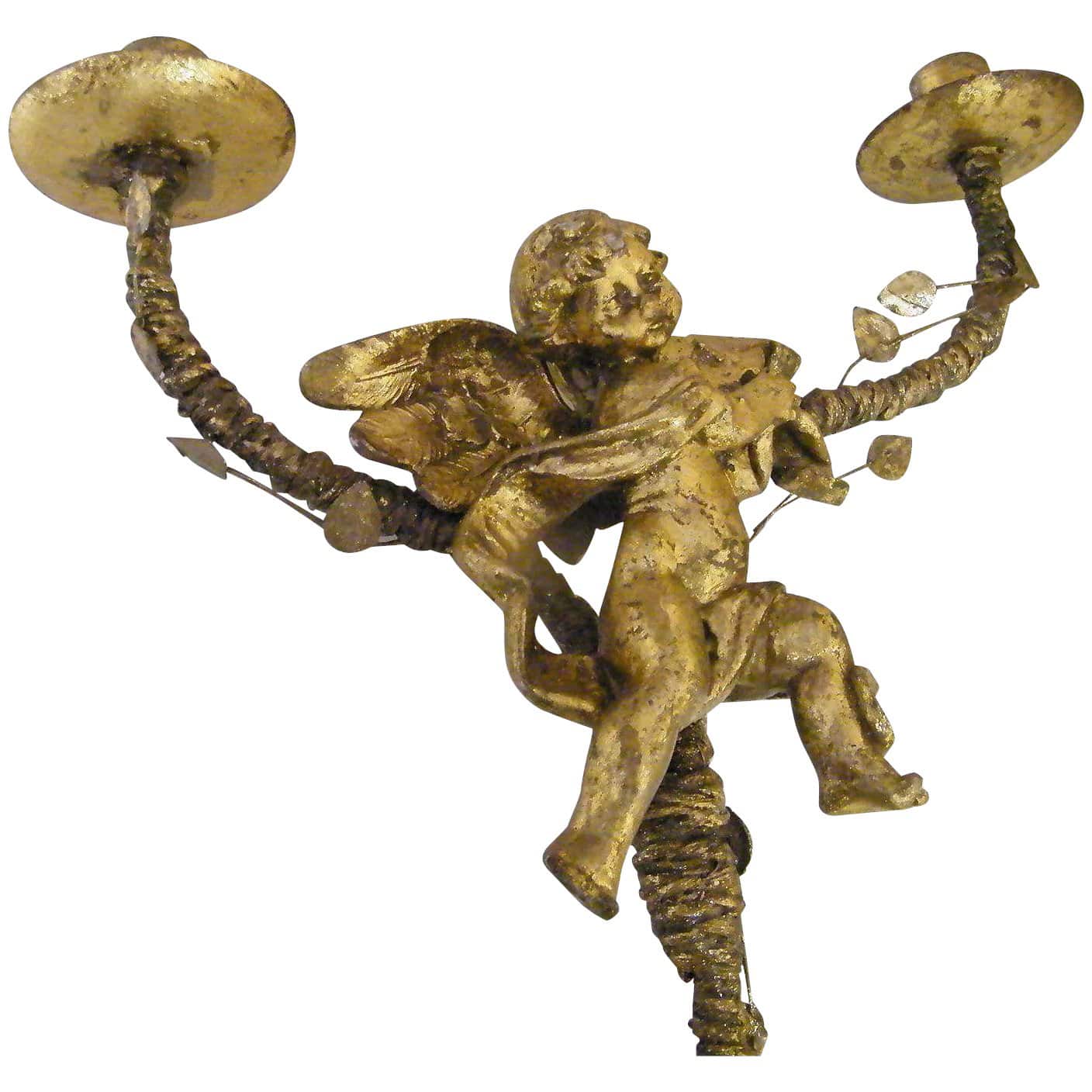 This tabletop double-arm candelabra has a metal base and plastic putti painted cherub with greenery measures 14″ x 12″ and is selling for $145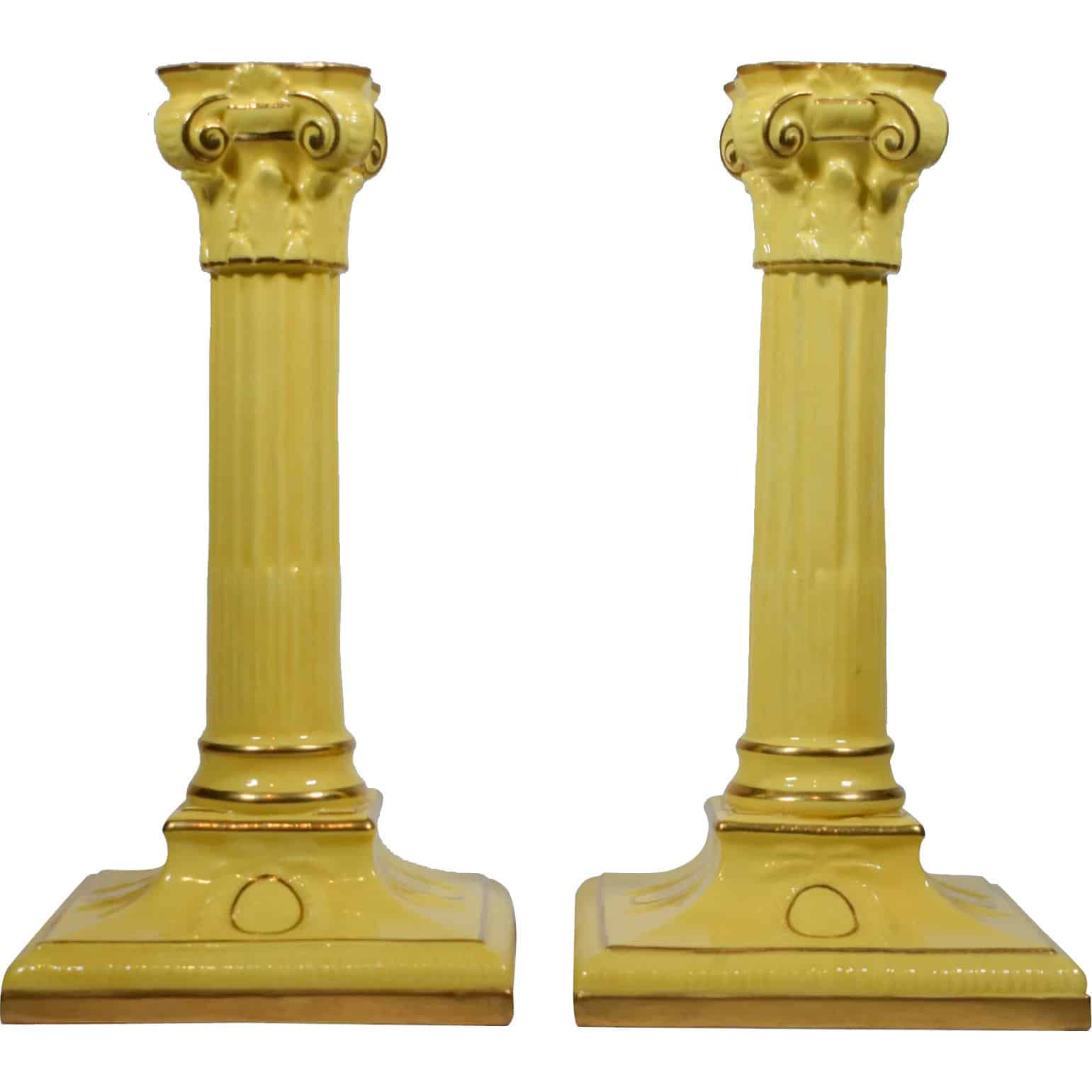 Royal Worcester yellow with gilt 8″ candlesticks ca. 1920 selling for $245

Depending on lifestyle, vintage barware can play a large role in the home and this sought-after accessory is available in as many styles and eras as can be imagined. A plethora of vintage barware––everything from glasses to ice buckets to beverage mixers––can be found. Great finds are available from the Great Gatsby era or for having next to a vintage typewriter as Ernest Hemingway had with his beloved whiskey soda.
Barware has become commonplace in the home but it's hard to find anything new that's unique today. Don't look for new, look to the past where people did it better. Vintage barware is hardy, stylish, and most of all fun. And at the same price as their contemporary counterparts, vintage barware is seen as a no-brainer and must-have.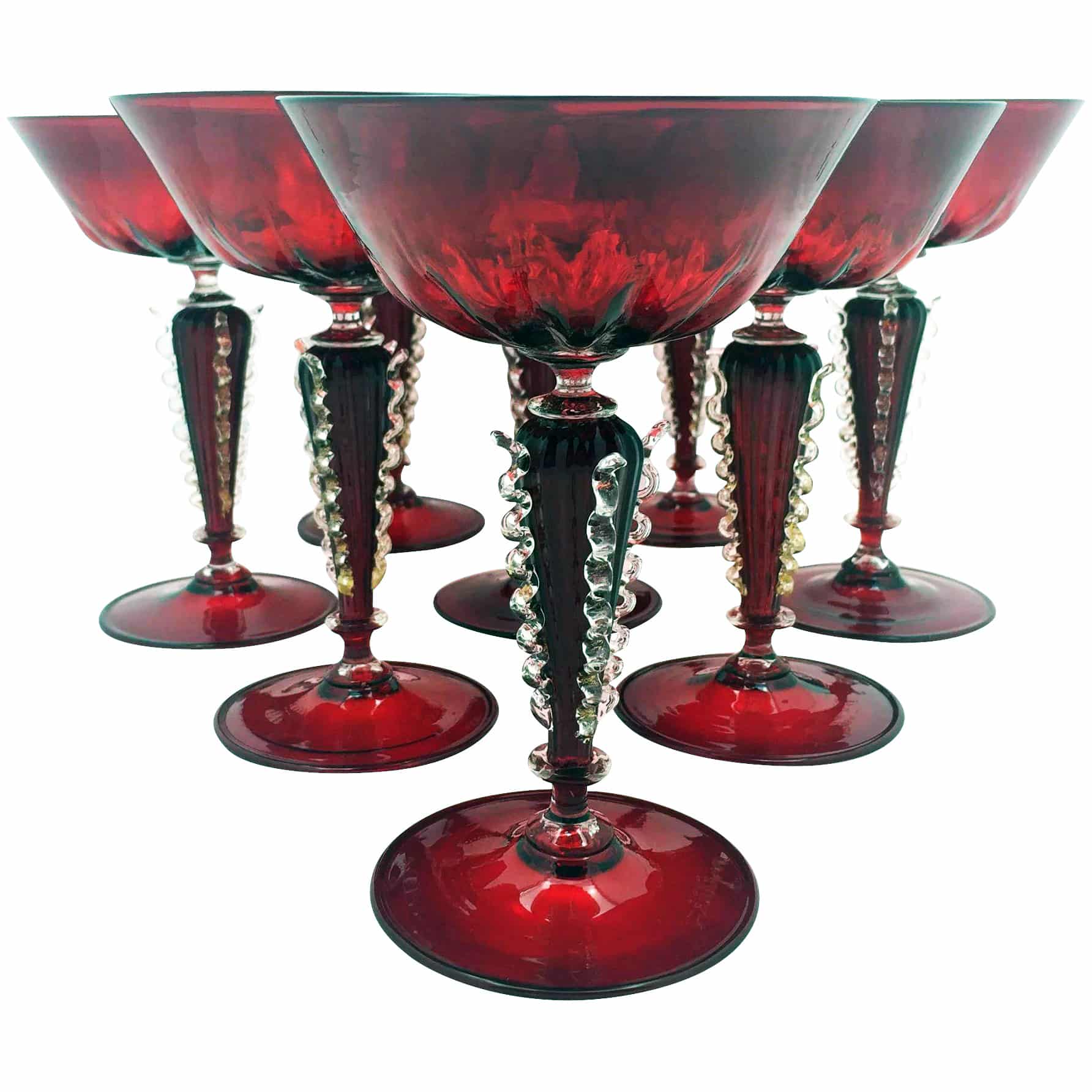 Hand-blown set of 8 ruby red champagne glasses by Salviati ca. 1920 selling for $1,210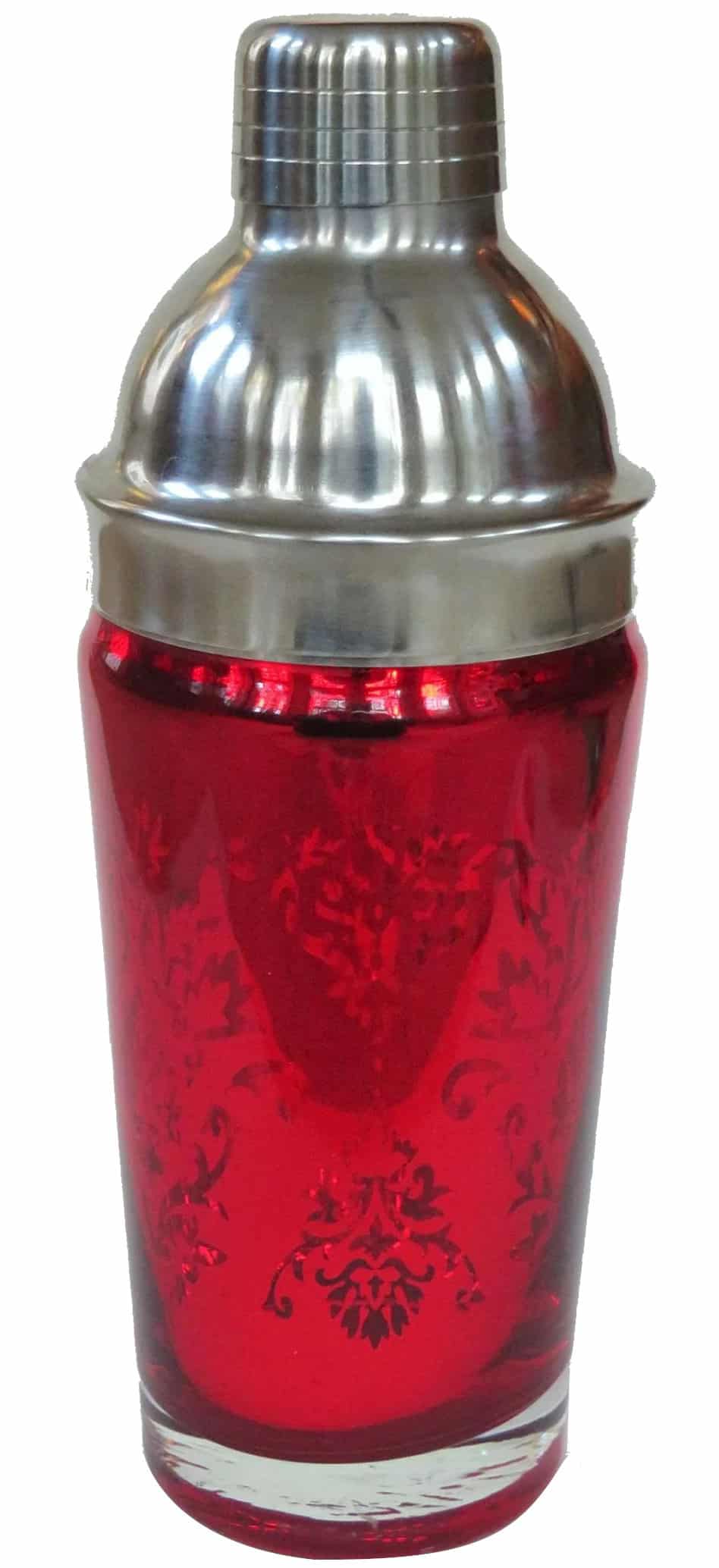 This 9″ shaker is comprised of cased ruby and clear glass with a silvered interior, metal strainer top, and cap probably made in the 1970s and selling for $32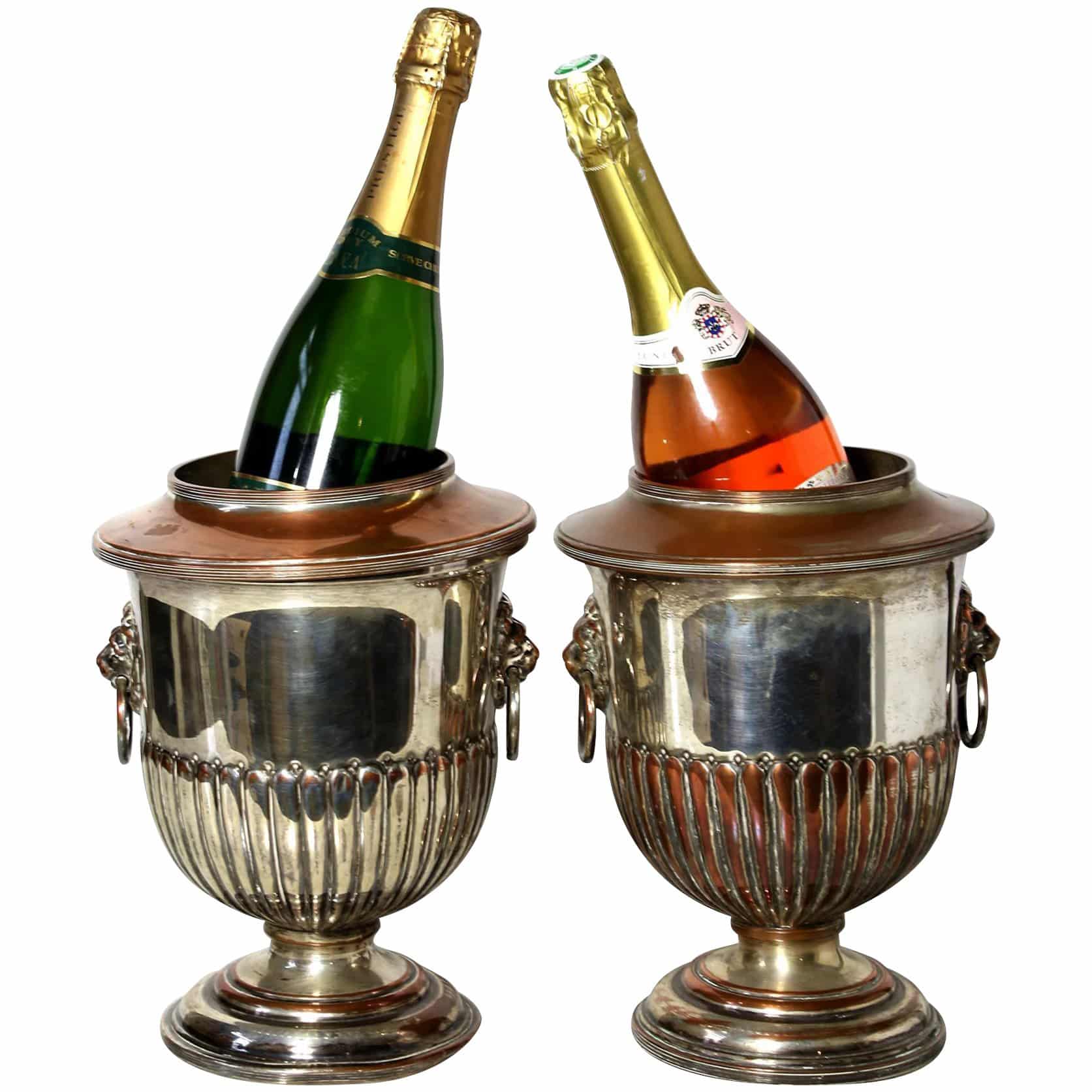 This pair of Mid-Century champagne ice buckets are silver-plated on copper and were made in France ca. 1920-1940 and selling for $650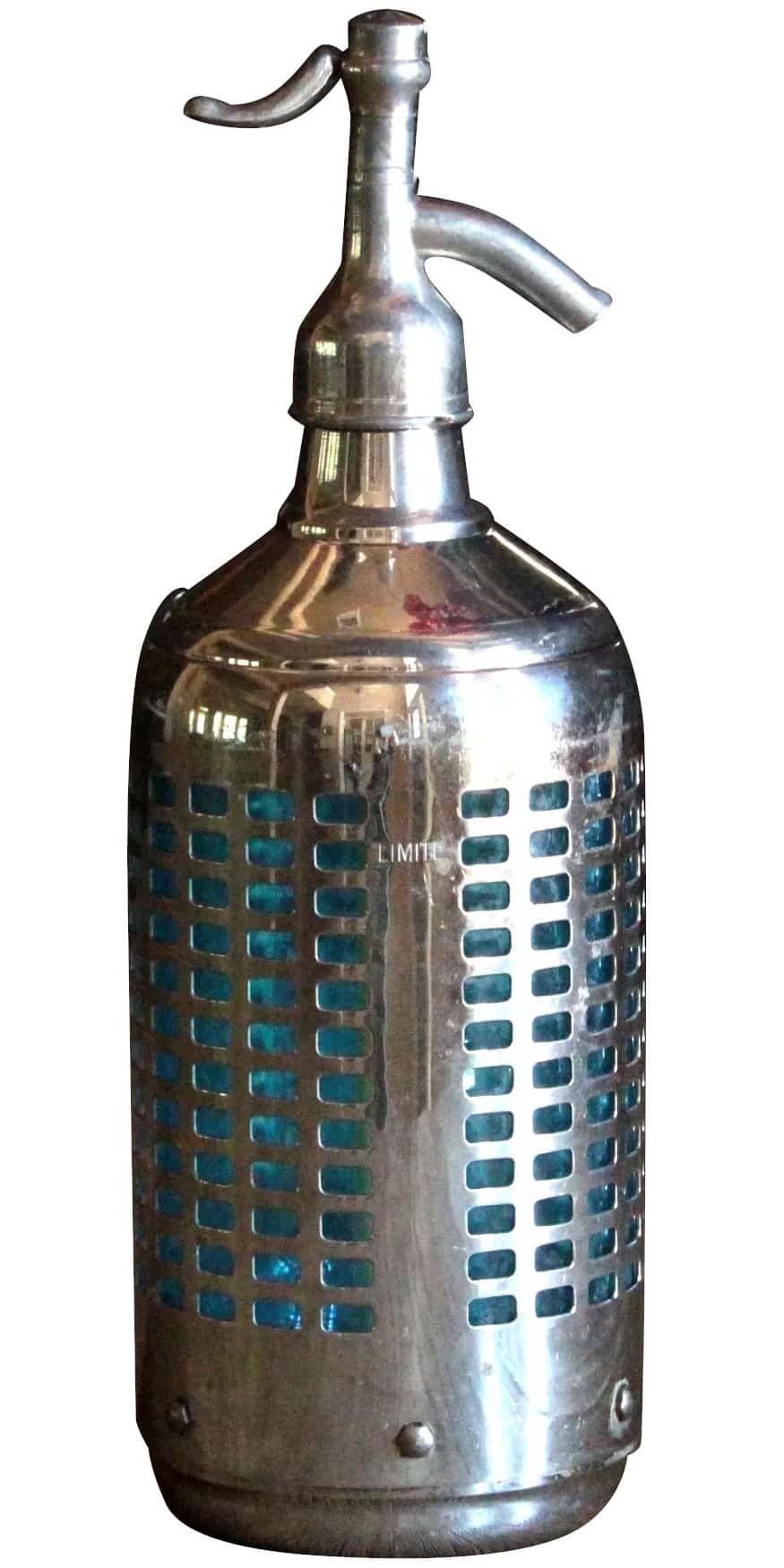 1940s French soda siphon with imported Czechoslovakian-made aquamarine blue glass bottle housed in a chrome metal shell, 13″ tall, marked "Auto-Siphon Emile Durcis Paris" and selling for $145

For both buyers and sellers, vintage jewelry never disappoints – especially for special occasions. The search for the perfect necklace, bracelet, earrings or ring to personify your feelings is easily done and translates into a beautiful and tangible gift.
Vintage jewelry brings a special glow only achieved by age, offering an unparalleled patina that modern manufactured can't replicate. Lookers are not only buying something with a soul but helping curb the damaging effects of mining and manufacturing, both to the people and the environment.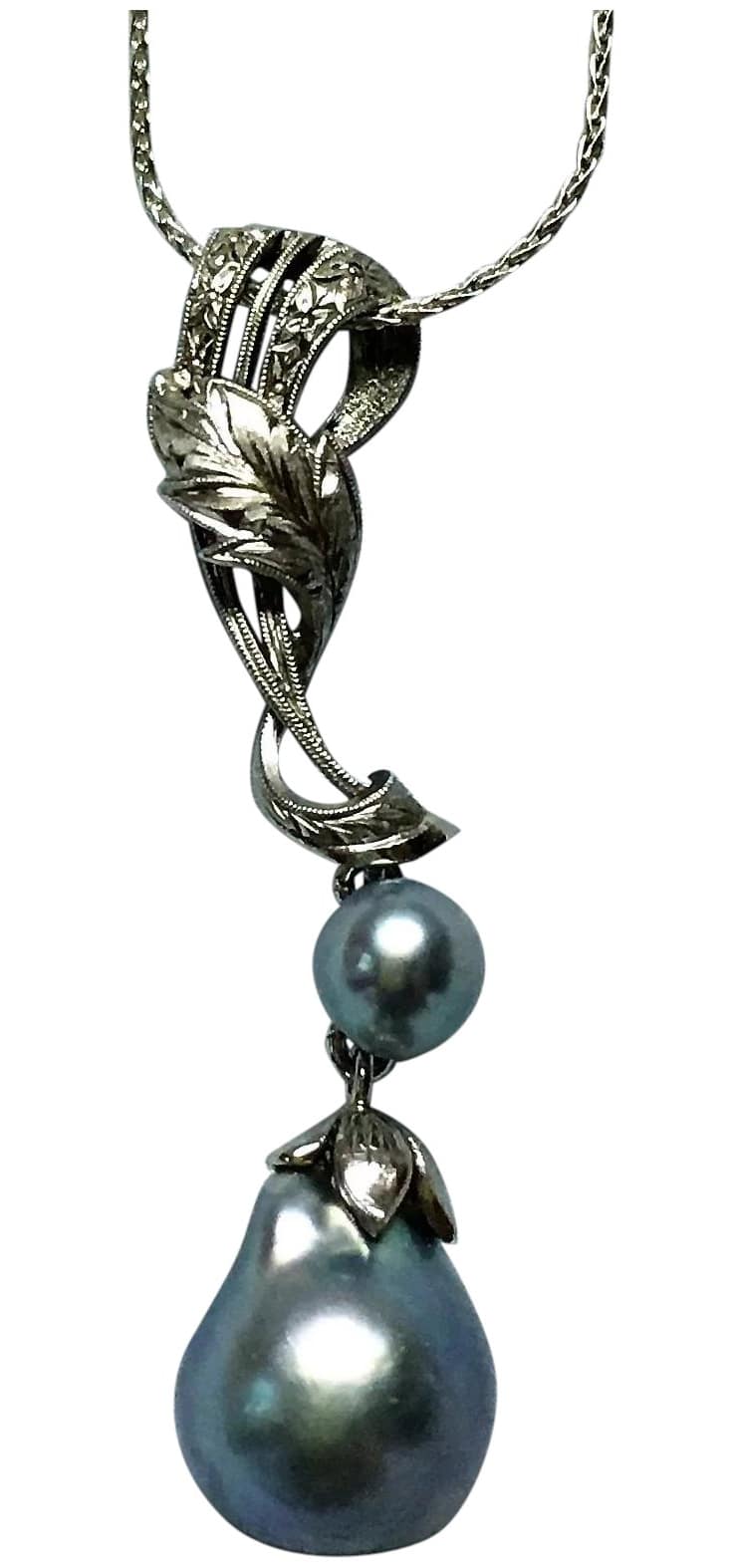 This vintage hand-engraved sterling pendant is set with a 9.3mm Baroque Silver Akoya Perl and a 5.3mm round Silver Akoya Pearl set in sterling and is on an 18-inch sterling silver chain and is selling for $190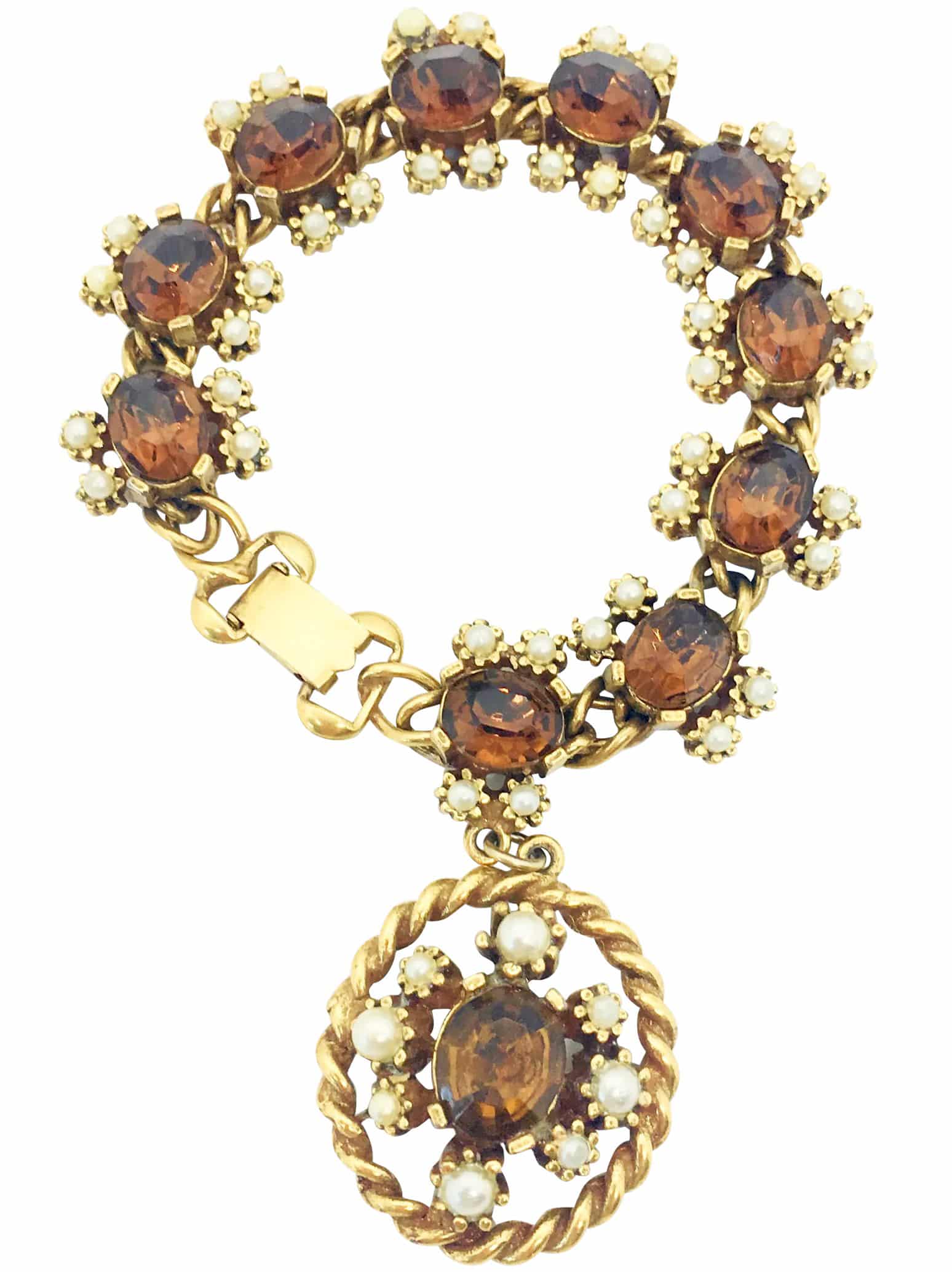 This showy costume bracelet ca. 1950 is signed "Kafin New York" and features 10 faux amber color topaz and faux pearls with a hanging charm in wonderful condition selling for $98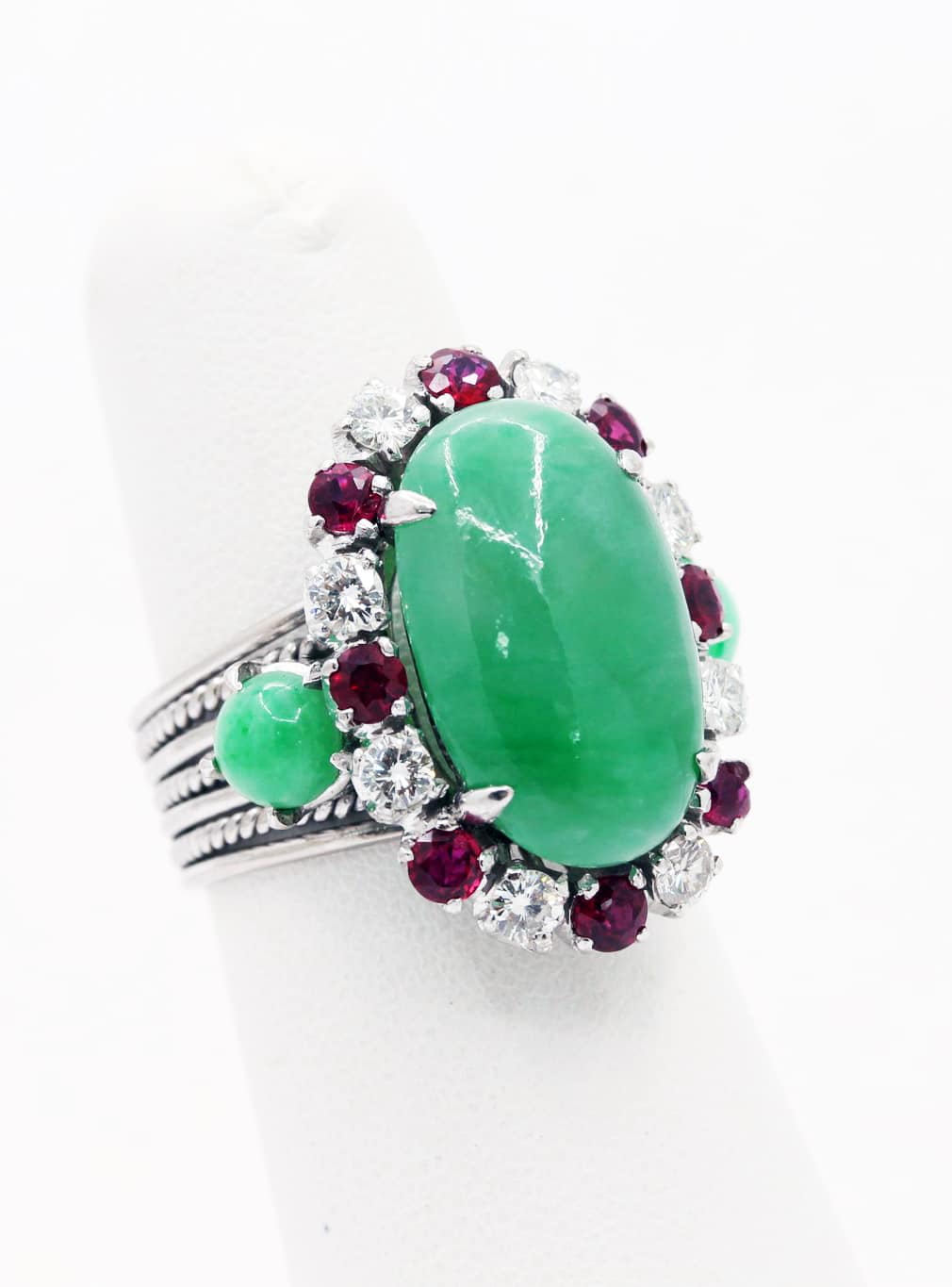 Vintage GIA-certified jadeite/jade ring with diamond and ruby halo set with 14kt white gold, diamonds weighing 0.5 carats and the rubies 0.8 carats selling for $5,950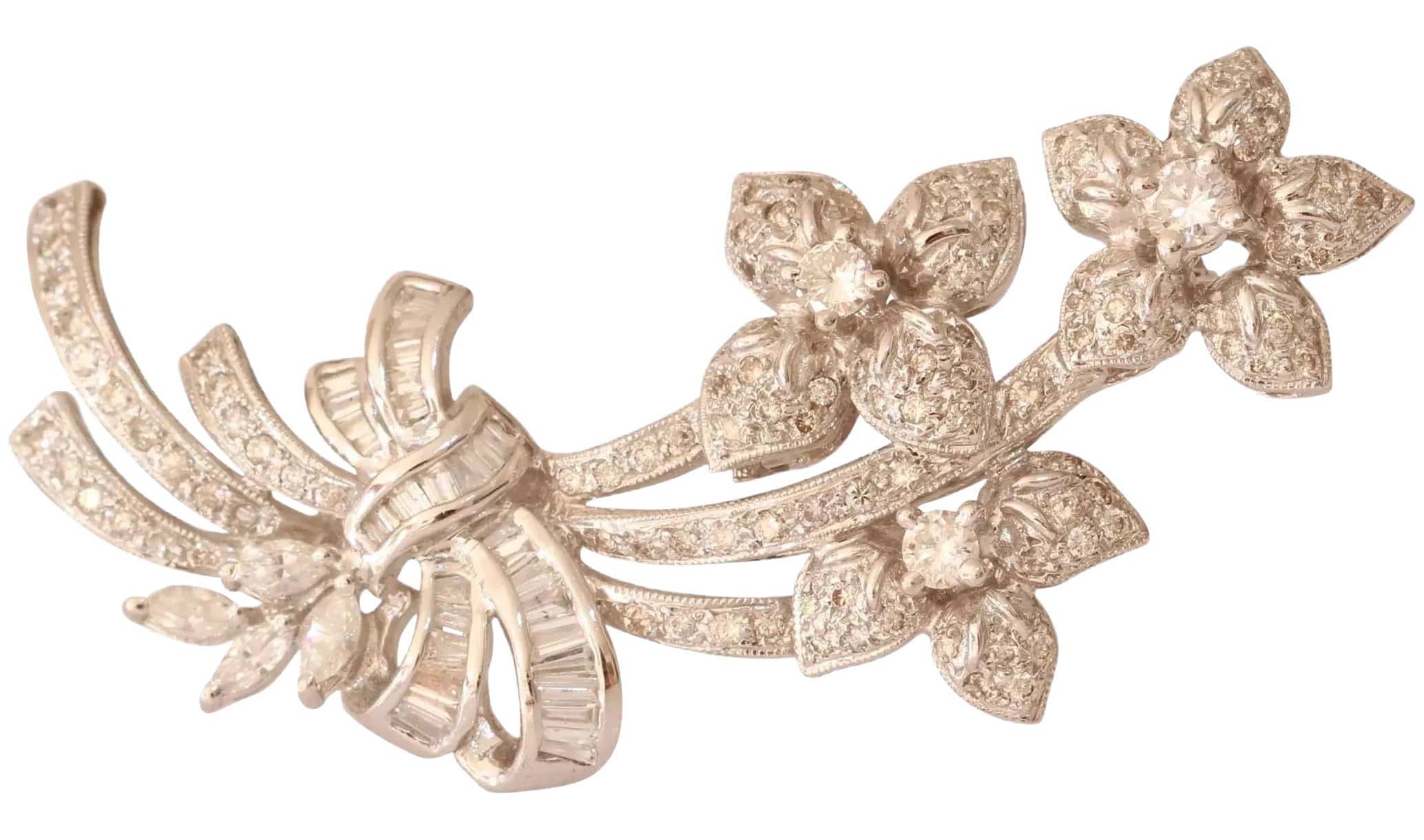 This vintage hand-engraved sterling pendant is set with a 9.3mm Baroque Silver Akoya Perl and a 5.3mm round Silver Akoya Pearl set in sterling and is on an 18-inch sterling silver chain and is selling for $190

Alexander Gardner is a Marketing Associate with Ruby Lane Inc., He can be contacted at 203-918-1673 or Alex@rubuylane.com