The Celebrity Collector: Tim Matheson
Best Known as Ladies' Man Eric "Otter" Stratton in National Lampoon's Animal House, Collects Disney Animation Cels
By Ken Hall
The veteran actor also owns folk art and contemporary art. He's always been drawn to art.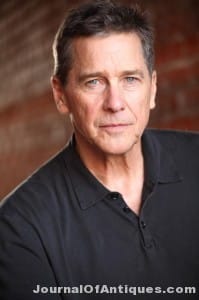 Veteran film and TV actor Tim Matheson's place in cinematic history will forever be secure, thanks to his role as ladies' man Eric "Otter" Stratton in the 1979 frat-boy romp, National Lampoon's Animal House, starring John Belushi. But Matheson has also earned a pair of Emmy nominations, for his portrayal of Vice President John Hoynes on the acclaimed NBC series The West Wing, and his acting career goes back to the 1960s, when he was a youngster appearing in shows like "My Three Sons" and "Leave it to Beaver." He currently stars as the curmudgeonly Dr. Brick Breeland on The CW series "Hart of Dixie" and he directs many of the show's episodes.
Matheson is a collector of Disney animation cels. Cel is short for celluloid – a transparent sheet on which objects are drawn or painted for traditional, hand-drawn animation. Actual celluloid was used during the first half of the 20th century, but since it was flammable and unstable, it was replaced for the most part by celluloid acetate. But with the advent of computer-assisted animation production, the use of cels has been practically abandoned in major productions. Disney studios stopped using animation cels altogether in 1990.
Because of their slippage into history, and because they are gorgeous to look at, animation cels have become highly prized by collectors like Matheson. They often show up at auction houses like Sotheby's and Christie's, and the Dallas-based auction giant Heritage Galleries recently conducted its first-ever sale dedicated exclusively to animation art and cels. As it happens, Matheson's very first cel wasn't from a Disney movie. It was from the 1960s cartoon show "Jonny Quest." Matheson just happened to voice the title character.
"I was surrounded by animation cels on "Jonny Quest," and never thought anything of it," he recalled, "then Joe Barbera (one-half of the legendary animation team of Hanna-Barbera) gave me a cel and I just loved it." Years would pass before Tim would think to turn the one cel into a collection, but one day in 1990 he was at an estate liquidation sale in Los Angeles (he's always been a fan of estate sales and auctions). "There were all these crazy lots, and one contained three separate cels from Peter Pan – of Tinkerbell, Captain Hook and Peter Pan."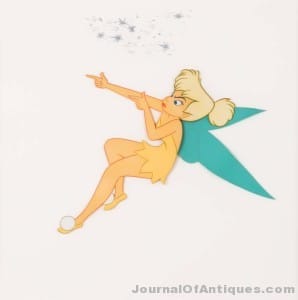 Matheson wasn't the only one there who wanted those cels, but he proved to be the most determined bidder, and a collection was officially born. After that he scored a Mickey Mouse cel from the surreal 1930s Disney film Fantasia (purchased as a phone bidder at a Sotheby's auction), a pair of unique "one-of-one" cels from the huge hit Beauty and the Beast (one of Belle and one of the Beast holding a rose, acquired at an auction in Los Angeles, held inside a huge Disney theater), and one from Lady and the Tramp, impressive at about three feet wide by 18 inches tall and with a painted (or Courvoisier) background, bought at Sotheby's. He also owns a Cinderella.
Other cels include a pair from "Space Ghost" (the original cartoon show, on which he voiced the character of Jace) and several classics from the Warner Brothers cartoon studios – Bugs Bunny, Daffy Duck, Pepe LePew and two of Road Runner. "I was lucky enough to have worked with the genius Mel Blanc, who did the voices for all those Warner Brothers cartoons," Matheson said. "I worked with him on the "Sinbad, Jr." short cartoons and that led to my being able to acquire the Warner Brothers cels." He added, "Animation art is a changing market, but for me it's all about the beauty of the cel. These are classic bits of history. I never think of it in terms of the money. It has to evoke in me an appreciation of the art."
And that appreciation doesn't begin and end with animation cels. He also collects folk art and has examples by renowned (and highly collectible) artists such as Howard Finster and Jimmy Lee Sudduth, explaining, "These creations are enchanting because they're so child-like in their execution. Many were done with planks or other found materials, but that is part of their beauty and charm." Matheson was bitten by the folk art bug while browsing in an art shop in Wilmington, North Carolina. The Sudduth piece is huge – 20 inches wide and three feet tall – and depicts an Indian chief on what appears to be a blackboard-like material. It is artist signed in bold letters.



Tim also owns contemporary art, such as a poster created by Andy Warhol in 1977 for the Ace Gallery in Los Angeles, as part of the artist's American Indian Series. It shows Russell Means, the Oglala Sioux activist, and was signed by both Warhol and Means. He also owns a work by contemporary artist Billy Al Bengston (b. 1934), who lives and works in Venice, California. That painting, executed in Hawaii, is a work from Bengston's Blue Dog Series and depicts two red flowers. It's large: two feet by three feet.
Matheson said the smartest buy he ever made as an art investor came when he purchased a box creation by Joseph Cornell (New York, 1903-1972), titled Celestial Navigation, for $22,000 around 30 years ago. He sold it just a few years ago for $300,000. "I rarely buy artwork with an eye toward a future sale," he said, "but even back then I knew Cornell's work would be worth a fortune someday. I was correct, and my patience paid off." Perhaps the most intriguing piece in Mathesons's collection is a pen-and-ink drawing by the renowned Japanese film director Akira Kurosawa (1910-1988). It was a gift from the actor Christopher Lloyd and shows a surreal rendering of the lead character from Kurosawa's film Ran. It is signed and numbered (189/250).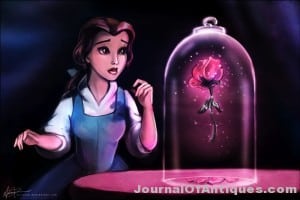 Rounding out Matheson's collections is a group of vintage movie posters. They include posters for Alfred Hitchcock thrillers Psycho and North By Northwest, The Prince and The Showgirl (with Marilyn Monroe and Laurence Olivier), High Society Blues and, quite naturally, Animal House. One poster, purchased in Quebec, Canada, for the Hitchcock film Vertigo, Matheson picked up for just $60 and he feared he might have overpaid because of a censor stamp, affixed by Canadian censors. But a friend was able to remove the stamp and he restored and framed the poster, too, for a cost of $300. Now, the poster is worth between $3,500 and $5,500, Matheson estimates.
Tim Matheson was born on December 31, 1947, in Glendale, California, as Timothy Lewis Mathieson. His first lead role came at age 13, when he was cast as Roddy Miller in Robert Young's CBS nostalgia series from 1961-62, "Window on Main Street." Small parts and voice-over work followed, then in 1969 he joined the cast of "The Virginian," in the show's eighth season, as Jim Horn. In 1972-73 he was a series regular in the last year of "Bonanza," playing the character Griff King, a parolee who tries to turn his life around working on the Ponderosa Ranch, under the stern and paternal watch of Ben Cartwright. Observing Michael Landon direct some of those shows made him want to someday direct, a wish that would later be fulfilled.
Tim's first movie role was in the 1967 comedy Divorce American Style, starring Dick Van Dyke and Debbie Reynolds. That was followed by a turn in the film Yours, Mine and Ours, with two other acting legends, Lucille Ball and Henry Fonda. After that it was back to TV, with a starring role in the 1976-77 series "The Quest" (with Kurt Russell), and guest appearances on hit shows such as "Hawaii 5-0," "The Magician" and "Ironside." But his big break came when he was cast as one of the hard-partying, fun-loving Deltas in Animal House.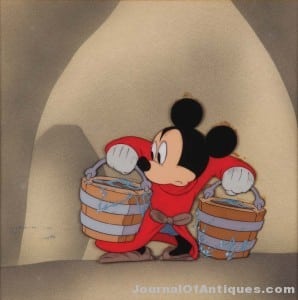 It was a part that almost didn't happen. Matheson was originally tapped by the movie's producers to play one of the no-nonsense, straight-laced Omegas. But he refused, saying, "I'm tired of playing it straight." His protestations worked, and he was successfully cast as "Otter," perhaps the most fun-loving Delta in the whole film. The following year, he was cast alongside John Belushi again in the  Steven Spielberg comedy, 1941. By the mid-1980s, Matheson was a steady working actor, performing mainly in TV movies that spanned comedies to thrillers to science fiction to romance. He has never stopped working, leading up to the present day and "Hart of Dixie." The show is in its second season and gaining traction in the ratings.
Tim Matheson has been married and divorced twice and has three children. He maintains two residences in California.