The Celebrity Collector: Victor Alfieri – Zippo lighters
Italian Film Star and Former Daytime Drama Heartthrob Victor Alfieri Collects Zippo Lighters; He Has About 230, In Italy & The U.S.
By Ken Hall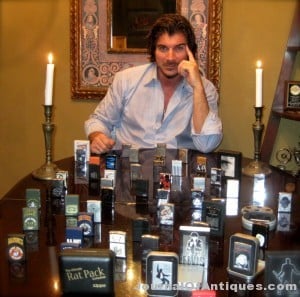 Fans of daytime television will recognize the name Victor Alfieri as the Italian heartthrob who played on Days of Our Lives (1996-98) and The Bold and the Beautiful (1999-2000, 2004, 2009). He's done with the soaps, but has enjoyed an international career as an actor in such films as The Roman Spring of Mrs. Stone (2003, with Helen Mirren and Anne Bancroft), My Sexiest Year (2007, with Frankie Muniz and Harvey Keitel), I-See-You.com (2006, with Roseanna Arquette and Beau Bridges) and A Secret Promise (2009, with Ione Skye, Ron Silver and Talia Shire). He also has a recurring role on the popular television series Southand.


Alfieri is a passionate collector of Zippo lighters, and we say "passionately" because he's quick to point out he doesn't do it as a means of investment or with an eye toward monetary gain – it's "purely for the passion of it – I've just always loved lighters, since I was a boy growing up in Rome." There, his uncle had a simple, gold-plated lighter with the name "Breaklife" engraved on it (possibly the maker, although a Google search turned up no information on such a firm). "My uncle kept the lighter in a drawer and I would take it out and look at it all the time. When I noticed he wasn't using it for anything, I just kind of adopted it as my own."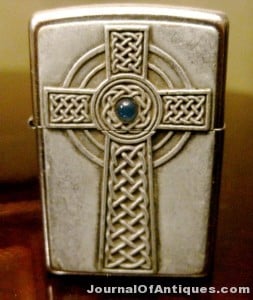 As a young man, Alfieri began buying a lighter here and a lighter there until a collection was amassed. His lighter of choice? Zippo, the American-made brand that has been producing reusable, metal "wind-proof" lighters continuously since 1932 (even during World War II, when the firm switched from brass, which was in short supply during the war) to steel. "I liked the Zippo lighters first of all because they were American-made and for a boy and young adult growing up in Italy there is some fascination with all things American" he said. "And second, because so many Zippos are military-themed, they represented American strength to me."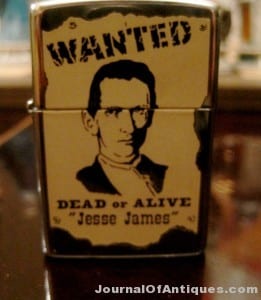 Over time, Alfieri has collected about 230 Zippo lighters – 160 of them are in storage in Italy, and 70 are kept in a secure place near his U.S. home in Los Angeles. "The most valuable ones are in Italy," he said, "but because I spend so much time in America I can use and enjoy more the ones I have here. I don't smoke cigarettes – only cigars – and you're really not supposed to light a cigar with a butane lighter because the tobacco can take on the smell of the gas, but I sometimes break that rule by lighting a cigar with one of my Zippos."
Alfieri used to display his lighters on shelving in his house, but because they required such frequent dusting he eventually gave up and put them in storage. "But I make it a point to keep six or seven lighters around the house – like in my bedroom or the living room – so people can enjoy looking at them and even use them. I rotate what I've got out from what's in storage so there is always something new to look at." Alfieri estimates he's spent between $3,000 and $4,000 on his collection over the years, "which sounds a little crazy when you consider we're talking about cigarette lighters, but it has always been a passion of mine."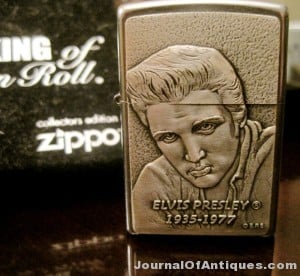 The collection includes at least ten Elvis lighters ("I grew up with his music. In fact, the same uncle whose lighter got me started on my collection introduced me to Elvis"), one of the outlaw Jessie James ("It's one of my favorites. To me Jessie James represents the Wild West and he's just the ultimate bad boy"), several showing John Wayne ("Who doesn't like John Wayne?"), one of the legendary "Rat Pack" of Frank Sinatra, Dean Martin and Sammy Davis, Jr., beautifully boxed, and one of a Celtic cross with blue pearl inlay ("It reminds me of being in Ireland in 2003 with Helen Mirren and filming The Roman Spring of Mrs. Stone").
Like the "Rat Pack" lighter, many of Alfieri's lighters are in their original boxes, a fact that will help them retain their value over time. As to where the actor buys his lighters, he keeps an eye out nearly everywhere he goes. "You typically don't find lighters at auctions or estate sales," he said, "so I buy them in shops. One trick I've learned is to look at the shopkeeper's display case and try to figure out how long he's been selling Zippos. Very often, they will have rare or discontinued lighters without even knowing it." He made one such find about 10 years ago in southern Italy – a Native American bear claw lighter with turquoise inlay (cost: 40 euros).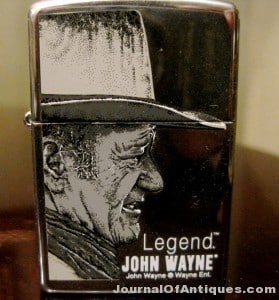 Many of Alfieri's lighters are limited-edition pieces. For instance, the "Rat Pack" lighter is #935 of 3,000; one of the John Waynes is #3,419 of 5,000); and a silver-plated Elvis is #4,084 of 5,000. It should also be noted that the collection also includes a few lighters made by S. T. DuPont, the Paris-based luxury house formed in 1872. All of those are in Italy. It appears that Alfieri's collection will continue to grow, as he makes an attempt to acquire a new lighter every time he visits a new place. "Lately I've been doing that for men's rings as well," he added. "I've got a collection of those now, too – around 20."
Victor Alfieri was born in Rome, Italy, an only child raised by his mother and grandmother. He spent summers working in the family's restaurant and, as a self-described class clown, created his own sketch comedy to entertain friends. At age 18, a photographer asked him to do an advertising shoot, and before long he was gracing the covers of numerous Italian magazines (or fotoromanzi). Tragically, his modeling career was cut short when, while trying to protect his girlfriend from two attackers, Alfieri was slashed by the knife-wielding assailants and he would require 56 stitches. Soon after, in 1991, he joined the Italian Police Force.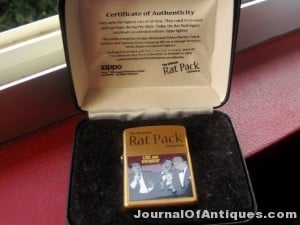 But his career as a policeman was also short-lived. After three years and four months, he decided to start a career in Hollywood as an actor. Much to the dismay of his relatives in Italy, Alfieri packed his bags and moved to Los Angeles. He quickly found work, first on Days of Our Lives and later The Bold and the Beautiful. Throughout his acting career, he has maintained an international profile, appearing in the 2007 Italian mini-series Pompeii, in which he played the lead role of Darius the gladiator; and the 2003 Italian mini-series Elisa di Rivombrosa, a period piece in which he played a sword-wielding assassin named Zanni La Morte.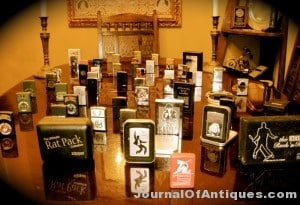 Alfieri produced, wrote and directed a short film that is being developed into a full-length feature. Titled J.E.S., it is a horror-suspense-mystery film, shot in an ancient city outside Rome. In 2009, Alfieri had a minor role in the movie Angels and Demons, starring Tom Hanks, playing Lieutenant Valenti. On TV, he has appeared on the NBC series Persons Unknown (playing Stefano D'Angelo) and the NBC series Undercovers. He also continues to make appearances as Victor Cifuentes on the show Southland and will play the part of Razel in the upcoming Danny Wilson film Nephilim. Alfieri heads his own production company, Black Knight Entertainment.
Fans of Victor Alfieri may follow the star on Twitter (@AlfieriVictor).