By Albert Muzquiz
Reprinted with permission from Heddels.com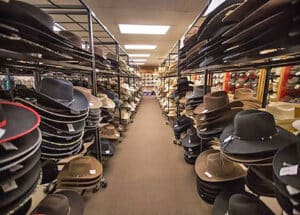 When I turned up in St. Joseph, Missouri, a storm was just gearing up. The sky was dark, and I was pelted with fat raindrops when I ran from my car to the door of the "factory." I'd been ringing up the people at Stetson since the time I left Brooklyn, and I was determined to take a tour of the factory.
Stetson
isn't just a hatmaker. Their hats have frequently been said to have "won the West" and every history of the cowboy hat really begins with them. What could be more American than Stetson? What brand would be more important to visit on my cross-country road trip than the brand that clothed history's greatest cowboys and even Indiana Jones?
Imagine my surprise when I was informed the factory had moved away some 13 years ago and I'd driven an hour out of my way for nothing. The old Stetson factory in St. Joe is now nothing but an outlet store. The huge building has been subdivided into a couple of smaller retail stores. Ms. Mary Ellis, who has worked for Stetson for the majority of her adult life, was kind enough to sit me down in front of an ancient VCR playing a video called How a Stetson is Made. I gathered some photocopied newspaper articles she thought would be relevant, took some notes, and hit the road.
The Failures Before the Success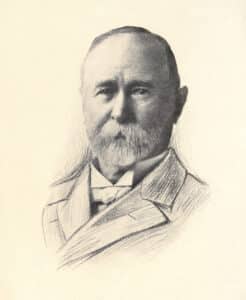 John B. Stetson was born in 1830 in Orange, New Jersey. The youngest of several brothers, the oldest of whom inherited control of the father's hatmaking business, John still managed to learn the basics of the hatmaking trade. But John was sickly; there was something wrong with his lungs and doctors didn't give him much time to live.
So, John did what many young men of his era did, he went West, health be damned. At that point, in the 1850s, the Western frontier wasn't all that far West, it was in St. Joseph, Missouri, the town I visited on my quest to find out more about the legendary hat brand. The drier Missouri air began to heal young John's lungs, but his improved health was perhaps all he had to brag about. His job as a bricklayer wasn't a great fit and a flood washed away the factory in which he worked. Unemployed, John struck out even further West, to try his hand as a prospector in Colorado.
Stetson's westward trip cleared out his lungs but also emptied his wallet. When he came back to the East, he only had $100 to his name. But at least he had a new business idea.
Boss of The Plains: The First Cowboy Hat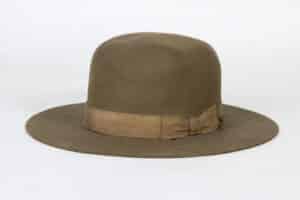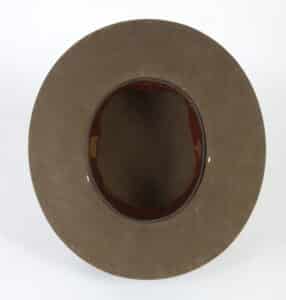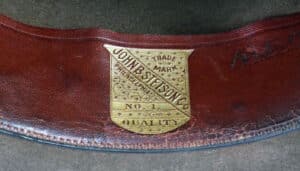 John Stetson's arduous experiences trying to prospect for gold may not have been a huge success, but he noticed a gap in the market. His old hatmaking instincts kicked in when he saw how poorly outfitted Americans were who made the trek out West. There was, as yet, not an agreed-upon Western hat. Most people came out with the hats that had served them well in the cities of the East – top hats, bowlers, and derbies. But with relatively narrow brims, these hats couldn't quite stand up to life out in the elements.
When settlers did have wide-brimmed hats, they were often made of wool, which would droop when soaked and were hard to repair and reshape. Stetson knew that fur-felt hats would serve their purposes better and even made a couple of prototypes while voyaging out West. The widest-brimmed model he made while out West started out as a joke, but was promptly bought by a passing cowboy.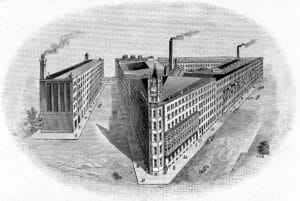 In 1865, now back in Philadelphia, Stetson founded the John B. Stetson Company, specializing in the high-end felt hats he'd toyed with back West. His most famous model is the one seen above – the Boss of the Plains. It came with a dome-shaped crown, which called to mind the famous bowler hats of the era, but with a far larger brim. Stetson kept things simple by avoiding any preset creases or garish decorations, which would allow his customers to start with a blank slate, one that would transform over time.
John B. Stetson Company
John Stetson sent out samples of the Boss of the Plains to every Western wear retailer he could reach and was sure to include a blank order form with each sample. The as-yet-unknown brand was then assailed with enormous orders from every corner of the frontier. The Boss hat was offered in only two colors to start, black and a pearl-gray white. Cowboys in Texas preferred the black ones with a wider brim, while riders up in Montana chose the white, albeit with a narrower brim that was less likely to be swept off their heads in high winds.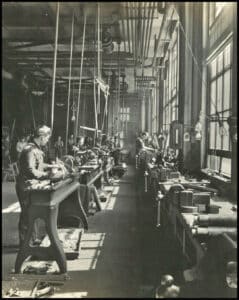 By 1886, Stetson was not only a household name, but his hat brand was the largest in the world. A fully mechanized factory took up nine acres of Philadelphia and was churning out 2 million hats a year by 1906. Even after the West was fully won, people kept buying up Stetsons right and left.
John Stetson passed away in 1906, that landmark year when production ramped up significantly. But in the years before his death, he adopted many new modern manufacturing methods and took a paternal interest in his employees. Before industrialization, most hatmakers were itinerant workers who traveled around the country, wherever work was to be had. To keep these skilled workers in his factories, John used pensions, shared stock, and sizable Christmas bonuses to encourage loyalty.
His factory had a library, a dentist's office, a hospital, and an auditorium all to help out his workers. He also held classes to help his largely immigrant workforce gain citizenship and navigate their new home.
All Downhill from Here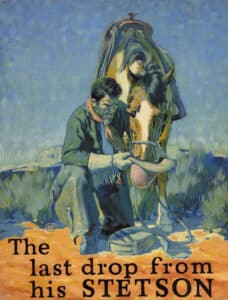 The Western hat phenomenon could only last for as long as Americans actually wore hats. Sales of Stetson hats were strong up until the Great Depression. This financial crisis further spurred a change in style, where folks simply didn't wear hats in the same way. While hat-wearing picked up again for a time during and after World War II, the industry never recovered. Hats had once had practical applications, especially before everyone had their own car to travel in. The modern world removed much of the inconvenience that wide-brimmed hats protected against, so they could now only be worn for the sake of fashion.
After the 1971 closure of the Philadelphia factory, Stetson opened up shop in St. Joseph, Missouri, where coincidentally, the young John Stetson had worked as a bricklayer before his great westward journeys inspired the famous hats. The factory there stayed open until 2004, at which point production moved to Texas – about 13 years before I pulled up.
The State of Things
The outlet had the crummy carpets and harsh fluorescents I've come to expect in the outlets and stores of the great, but maybe out-of-touch American brands. I really did feel 13 years too late when I arrived. A handful of other customers were there, but I was left alone in a cavernous part of the former factory to watch the educational VHS tape. The Stetson Outlet feels trapped in time, but not necessarily in a particularly successful era of the company's history.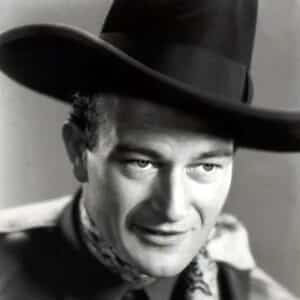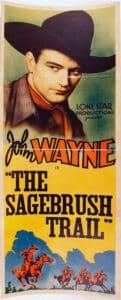 Some of the older folks working at the outlet had also worked at the factory and remembered the years after the release of Raiders of the Lost Ark, the last great rush for the factory. During a 1980s Urban Cowboy revival, the factory had been working round the clock, dividing into night and day shifts.
Trend forecasters predict an impending cowboy-style renaissance, and with it, John Stetson's great contribution. We'll see what the future holds. But until then, what's for sure is that you'd be hard-pressed to find someone who makes a cowboy hat better.