By Maxine Carter-Lome, publisher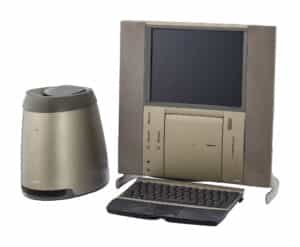 Consumers born after 1980 have no memory of a world without cellphones, home computers, or personal gaming devices. The speed from introduction to mass adoption of these now everyday products in basically a 40-year period of time is astonishing; however, consumer demand for the latest and greatest continues to push developers and manufacturers to constantly feed the market with new, next-generation products and technologies offering enhanced capabilities and increased functionality. It also renders obsolete everything that came before, dumping millions of unused electronics products into the resale market and landfills across the country.
Yet, as in all things collectible, nostalgia can breathe new interest and value into our discarded past. It would appear that computers, video games, cellphones, and other hardware and software technology are no different from any other collectible, and has decades and millions of items upon which to build a collection and tell a story.
Consider the following: 2.32 billion iPhones have been sold since Steve Jobs introduced the very first model in 2007; 97% of Americans own a cellphone of some kind; 74% of Americans own a desktop or laptop computer; and from the introduction of the Nintendo Game & Watch in 1980 to the Nintendo Switch introduced in 2021, over one billion Nintendo gaming consoles have been sold in the U.S. market alone. And that's just the tip of the technology iceberg.
Then consider some recent auction prices and the number of familiar auction house names now building a market in the video gaming, communications, and personal computing segments, including Heritage Auctions, RR Auctions, Hakes, LCG Auctions, Auction Team Breker, and Julien's Auctions. Vintage technology, so it would seem, is now a thing.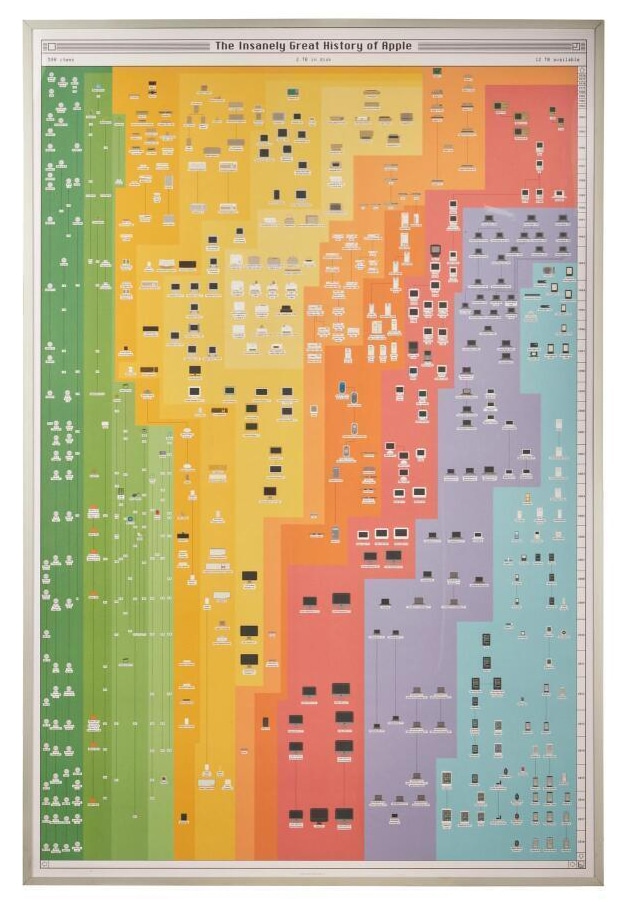 In March 2023, Julien's Auctions in Beverly Hills, CA, better known for their celebrity and Hollywood memorabilia auctions, held "The Apples" auction of more than 500 lots from The Hanspeter Luzi Vintage Apple Archive of Apple computers and products produced from 1977-2008. While everything from floppy disks and manuals to joysticks, printers, and external hard drives sold in the affordable range of $100-$500 to be able to own an early piece of the Apple story, some items far exceeded auction estimates.
This type of collector auction, the recent interest in vintage technology, and recent auction prices for vintage gaming, personal computers, and communications hardware and software at sales held across the country and around the world has the full attention of collectors, technology buffs, and auction houses hedging their bets on the next rising technology segments – discarded and obsolete products of our personal technology past.
Given the sheer number of obsolete products covered in these mass market segments (video games, video game consoles, cellphones, smartphones, iPhones, personal computers, portable computers, tablets, etc.), what do you save, buy back, collect, or discard? At this time, the market is valuing those items that came out in limited releases, were first generations, in excellent condition, are rare examples, have a known brand, are a special model, include packaging (i.e., in the original box with manuals), and have a heap of nostalgia. From this point forward, it's anyone's guess, but it's safe to say the vintage technology trend is in play.
Another Bite at the Apple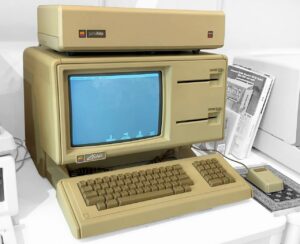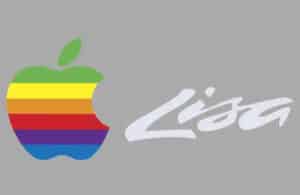 Apple Computer Company was founded by the "Two Steves," Steve Jobs and Steve Wozniak, and their partner Ronald Wayne in April of 1976, famously going on to build what would be the Apple 1 and starting a personal computing revolution out of a garage. The Apple 1 went on sale in July 1976 as an assembled circuit board with a retail price of $666.66. About 200 units of the Apple 1 boards were eventually sold. A hand-numbered Apple 1 computer sold this past December for over $440,000 on the auction site RR Auction. The board was numbered "01-00002" by Steve Jobs himself and the technical condition report was prepared by Apple 1 expert Corey Cohen.
Another rare Apple product getting attention at auction these days is the Apple "Lisa." The Lisa was first introduced by Apple in January 1983 as one of the first commercial PCs to ship with a graphical user interface and mouse. It was code-named "Lisa" after Lisa Brennan, Steve Jobs' child with a former high school girlfriend. As it turns out, the Lisa was considered Apple's most influential failure with an introductory retail price of $9,995. Only 80,000 units were sold. Yet the Lisa is most important historically as the computer that pioneered concepts later used in the far more successful Macintosh. Forty years later, this historical significance is being recognized and valued at auction. At the Julien's Apple Auction in March, the components of an Apple 1983 "Lisa 1" sold for $16,250, and a 1984-85 "Lisa II" computer sold for $5,200 against a pre-auction estimate of $800-$1,200. An untouched Apple Lisa with Twiggy drives and original boxes, issued to Apple Executive Del Yocam in 1983, sold for $81,251 in March at RR Auctions.
Apple's iPhone Revolution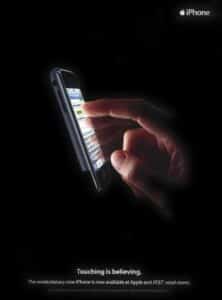 In January 2007, Apple's Steve Jobs introduced the world to the iPhone, a revolutionary mobile phone and a breakthrough Internet communicator. It featured a 3.5" screen, a multi-touch touchscreen display, a microphone, headset controls, and specs that the modern smartphone user takes for granted today. At the time, The Wall Street Journal touted the phone as "on balance, a beautiful and breakthrough handheld computer." TIME took it a step further, hailing the original iPhone as the "Invention of the Year." It also turned the cellphone into a smartphone, a new product segment that immediately appealed to a generation of young consumers raised on portable computers, cellular phones, and anywhere, anytime access to their channels of communication and information.
A year after the debut of the original iPhone, which sold 6.1 million units, Apple introduced its successor, the iPhone 3G. This next-generation device not only included such new hardware features as 3G data and GPS but most notably introduced the world to the Apple App Store. Over one million units were sold in just the first weekend! Apple had found a winning market formula, embarking on a strategy to define and dominate this new smartphone segment of the mobile phone market by regularly churning out next-generation products based on the latest apps, computing capabilities, and wireless technology. Over the last 16 years, Apple has trained a generation of young users to expect and look forward to the latest and greatest. Today, that's the iPhone 14.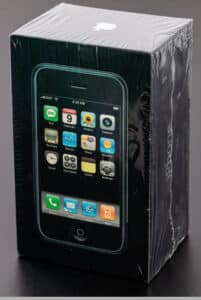 So, are all these past-generation iPhones worth anything on the resale market?
There is a brisk resale market for newer generation iPhones in good condition (no chips, cracked screens) and working order, with pre-iPhone 12 generations selling online for on average $50-$400. This is a great way to inexpensively purchase a pre-owned higher-end phone or acquire unique models for your collection. Your old iPhones can also be valued at several hundreds of dollars as a trade-in when you go for an upgrade. At this time, however, it's the sale of first-generation iPhones that are grabbing all the market attention.
In February 2023, a first-generation 2007 iPhone sold for more than $63,000 in an online auction by auctioneer LCG Auctions, more than 100 times its original cost. Dubbed a "first edition" device, the box had never been opened. In March, a brand new first-generation Apple iPhone Model A1203, brand new and sealed, sold for $54,904 at RR Auction. These are, however, rare examples of the value being placed on their first-generation status and unopened condition.
Video Gaming
The first video game was a 1952 research product called OXO – tic-tac-toe played on a computer the size of a large room. Fifteen years later, Ralph Baer produced "The Brown Box" which was released by Magnavox five years later as the Odyssey, the first home video game console; however, it was not enough to manufacture at-home game boxes without the games that drove user interest. It was a classic chicken-or-egg start for the personal video gaming market.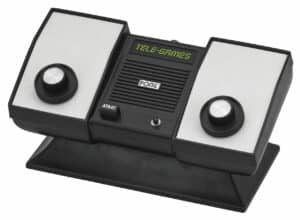 According to The Museum of Play, Pong is the first video game to capture "wide-scale public attention." The game mimics Ping-Pong, hence the name, and appeared first in coin-operated arcade-style form at bars and restaurants. In 1975, Atari introduced an at-home version of the game, "Home Pong," in the Sears Catalog. The game became wildly popular and opened the door for more games and at-home game consoles to play them on.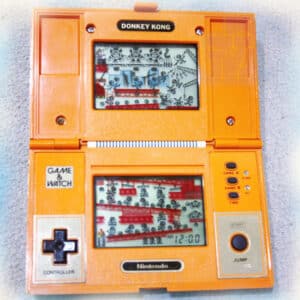 Atari's Atari 2600, introduced in 1977, was a game changer. It came with joysticks and game cartridges that played multi-colored games, according to The History Channel. The revolutionary nature of this console kicked off a new wave of video game systems among console manufacturers and video game developers.
While today's consoles and video games are literally light years ahead of their earliest iterations, nostalgia is re-igniting market interest in buying back and playing the vintage games that started it all: Pong, Pack Man, Super Mario Brothers … Over the years, these beloved games were not upgraded with next generation consoles and Play Stations, so having one means having to have the other. Not dissimilar to the comeback of turntables and the manufacturing of new turntables with the renewed popularity of vinyl.
The market's interest in rewinding the past to play again the popular video games of our youth is driving record-breaking market values and interest among auction houses such as Heritage Auctions and Hakes to hold specialty video game auctions.
A super rare, one-of-a-kind Atari CX3000 Graduate Computer keyboard prototype for the Atari 2600 VCS sold in March through RR Auction for $61,141. A Nintendo Super Smash Bros. game sold for $11,800 in November through Hakes. A sealed Super Mario 64 game cartridge from 1996 went for $1.56 million at a recent Heritage auction.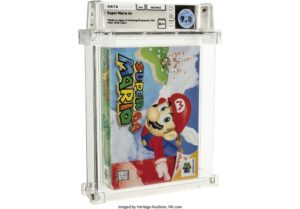 According to Yahoo! Finance in an April 4, 2023 article, the most expensive and rarest video games ever sold include Super Mario Bros. (In August 2021, The New York Times reported that an anonymous collector had plunked down a record $2 million for a copy of Nintendo's flagship video game made for its original 1985 console. The cartridge was sealed in its original packaging, a rarity for video games); Super Mario 65 (released in 1996 for the Nintendo 64 console and sold for a then-record $1.56 million in the summer of 2021); and a rare, unopened copy of The Legend of Zelda, another iconic Nintendo game that sold for $870,000 at auction.
In this market segment, the brand names to look for when it comes to game consoles include Nintendo, Sega, Atari, PlayStation, and Xbox, along with the vintage games that made these devices so popular and desirable in their time and timeless in the eyes of their fans and collectors.
Nostalgia is one of the most powerful marketing trends of the 21st century. Collectors will pay huge sums for electronics from their childhood, creating serious opportunities for anyone with a well-preserved console, computer, or audio device. So before your next garage sale or donation drive, ask yourself – do you have any
vintage electronics that are now worth a fortune? Should I hold on to this?