Ken's Korner: Cache of gold coins found in man's home
News & Views From the World of Antiques & Collectibles
By Ken Hall
The death of Walter Samaszko, Jr., of Carson City, Nev., would have warranted little more than a brief newspaper posting had it not been for what a cleaning crew discovered when it was dispatched to his modest ranch-style home. There, in the garage, was a veritable trove of gold coins – about $7.4 million worth, that authorities removed using two wheelbarrows. The man who was such a loner even his immediate neighbors never saw him come and go was sitting on top of a fortune, one accumulated over decades.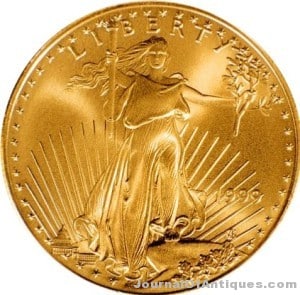 An inventory revealed there were more than 2,900 Austrian coins, many from 1915; 4,500 coins from Mexico; 500 coins from Britain; and more than 400 U.S. gold pieces, some dating to 1880. The coins were mainly stored in ammunition boxes, stacked on top of one another. Meticulous purchase records dating as far back as 1964 suggested many of the coins may have been purchased by his mother, with whom he lived until her death in 1992. A distant cousin was declared the sole heir of his vast fortune.