Ken's Korner: Casino's latest buy: 'Captain Kirk's' kidney stone – The Journal of Antiques and Collectibles – April 2006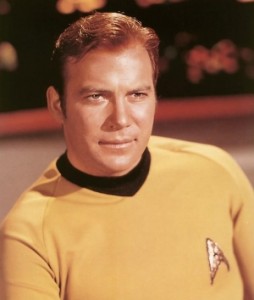 GoldenPalace.com is well known for buying up the oddest of the odd in online auctions, like that half-eaten grilled cheese sandwich bearing an image of the Virgin Mary ($28,000); and a cane supposedly possessed by the ghost of the owner's grandfather ($65,000). But the online casino may have scored the weirdest item yet when it submitted the winning bid, $25,000, for William Shatner's recently passed kidney stone. One could say Captain Kirk has gone where no man has gone before.
Shatner said the stone is "so large you'd want to wear it on your finger." GoldenPalace.com originally offered the actor what it thought was a reasonable sum — $15,000. But he turned it down, saying (quite correctly) that some of his Star Trek tunics have fetched more than $100,000 each at auction. Shatner said he got the idea to sell the stone after the cast and crew of the hit TV show on which he has a role — Boston Legal — raised $20,000 in a charity auction for Habitats for Humanity.