Ken's Korner: If you buy a fake on eBay — then what?? – The Journal of Antiques and Collectibles – May 2006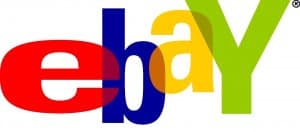 If someone buys an item on eBay that turns out to be a knockoff or a fake, they can confront the seller and, if they're lucky, get their money back. But does eBay then have the responsibility to force that seller off the site or go after others like it? The online auction giant says no — it is simply a marketplace that links buyers and sellers. And that was a good enough reason before. But not any more, apparently, as more and more buyers, sick of getting ripped off, are threatening to file suit.
One lawsuit has already been filed, by none other than Tiffany & Co., which has accused eBay of facilitating the trade of counterfeit Tiffany items on its site. In 2004, Tiffany secretly purchased 200 items from eBay and found that 75% were fakes. If Tiffany wins in court, other lawsuits would almost certainly follow, threatening eBay's very business model. It would be nearly impossible for eBay to police a site that has 180 million members and 60 million items for sale at any one time.