Ken's Korner: Olympic pins score points with collectors – The Journal of Antiques and Collectibles – May 2006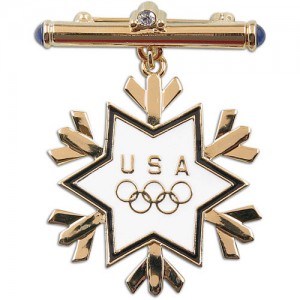 India and Madagascar didn't send many athletes to this year's Winter Olympics in Turin, Italy, mainly because they're warm weather countries. But in the world of Olympic pin collecting, the fewer the athletes, the more coveted and valuable a pin from that country can be. Since around 1980 (the year the United States did not participate in the Moscow games), Olympic pins have become a legitimate collectible — worldwide. Fans buy and trade with friends and partners all around the globe.
The idea is to collect as many pins as there are countries represented. The games in Turin, for example, had 90 countries. Some of the pins have sentimental value. Others, like a British pin from the 1936 Berlin games (value, around $1,500) have a monetary worth. Something called the "Olympian Club" (pin collectors around the world) has around 600 members. The serious ones bid on items from three [amazon_link id="0764314912″ target="_blank" container="" container_class="" ]Olympic memorabilia[/amazon_link] auction houses — in Washington, Germany and Sweden.