Ken's Korner: Poland will auction off Milton Greene photos – The Journal of Antiques and Collectibles – September 2012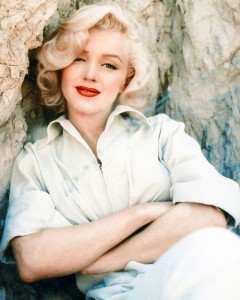 The country of Poland announced it will auction a collection of about 4,000 photographs taken by the late photographer Milton Greene (1922-1985), some of which might be previously unpublished works. The group contains images of Marilyn Monroe, Cary Grant, Frank Sinatra, Audrey Hepburn, Liza Minnelli, Marlene Dietrich, Paul Newman, Alfred Hitchcock, Marlon Brando and others. The collection, valued at $680,000, was exhibited from Aug. 6 (one day after the 50th anniversary of Marilyn Monroe's death) to Sept. 7.
Poland came into possession of the photos after a complicated embezzlement scandal that rocked the country in the 1990s.A Chicago businessman who had been accused of cheating Poland out of millions of dollars gave the collection to the country as partial repayment for the government's loss. They have been stored in a warehouse in New York City ever since and only recently were shipped to Warsaw, where the exhibition and auction were slated to take place. The most interest is expected to be reserved for the Monroe photos.