Ken's Korner: Titanic needed '50% more lifeboats' — safety officer
News & Views From the World of Antiques & Collectibles
By Ken Hall
A newly uncovered document reveals that a safety officer who inspected the Titanic right before her doomed maiden voyage urged the ship to take on "50 percent more lifeboats" but the recommendation was ignored by White Star Line, the Titanic's owner. Maurice Clark, a civil servant, wrote that 30 additional lifeboats "would carry 1,767 people in an emergency. This permits of all persons being transferred to another ship in one return, not three. A sufficiency of boats would allay a panic." Alas, his words fell on deaf ears.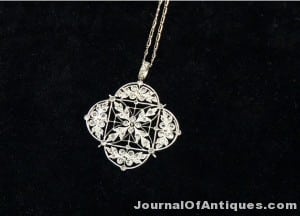 The Titanic left Southampton for New York with the legal minimum of 20 lifeboats that had a capacity for 1,178 people. Just 706 passengers and crew made it into the boats and 1,522 people perished after the Titanic struck an iceberg and sank on April 15, 1912. Clarke's fears were suppressed, and he later said if he made the recommendation official, his job would haver been threatened, as White Star Line was anxious for a speedy all-clear to set sail. The document was slated to be auctioned by Henry Aldridge & Son Nov. 24.