Ken's Korner: Washington portrait fails to sell at auction – The Journal of Antiques and Collectibles – February 2006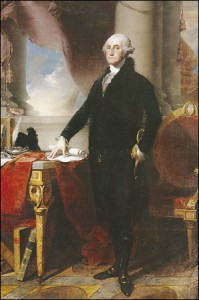 An iconic portrait of George Washington by Gilbert Stuart put up for sale by the New York Public Library at a November 30 sale held by Sotheby's failed to meet the reserve bid, surprising observers who anticipated a spirited bidding war. Another Washington portrait by Stuart, however, once owned by Alexander Hamilton, did sell, for $8.1 million. But even that was far short of the $10 million to $15 million experts expected it to fetch. Bidding in the showroom was described as "tepid."
A reason why the one portrait failed to sell at all may be because so many Washington portraits have gone on the market in recent years. In late January 2006, yet another example, by Charles Wilson Peale, will be put up for bid by Christie's. It's expected to bring $10 million to $15 million, but in light of the Sotheby's sale that range may have to be revised downward. Some dealers have also made the comment that the material may be too specialized for the average collector.