On the Road to … Vermont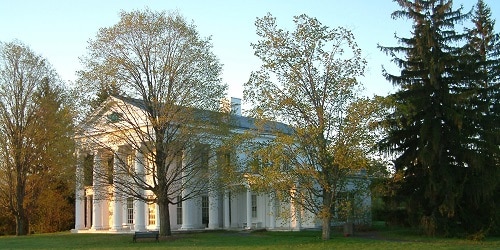 Antiquing is a great way to get out and experience the history and culture of Vermont. The Green Mountains are blessed with fascinating antique shops throughout the state and some significant multi-dealer cooperatives. Depending upon which area you visit, choose a destination and plan from there. Visit the Vermont Antiques Dealers Association website (www.vermontada.com), AntiqueTrails.com, and The Journal's Shop Finder section to find a list of the many antique shops in Vermont.
UPCOMING ANTIQUE SHOWS
Ludlow Antique Show
802-824-5307
September 30-October 1 – Fri. 7pm-9pm Preview, Sat. 10am-4pm
Ludlow Community Center. 38 South Depot Rd., Ludlow, VT
Weston Antiques Show
www.westonantiquesshow.org
September 30-October 1 – Fri. & Sat., 10am-5pm
Weston Playhouse. 703 Main St., Weston, VT
Okemo Antique Show
www.okemoantiqueshow.com – 717-259-9480
September 30-October 1 – Fri. Preview 3-6pm, Sat. 10am-4pm
Okemo Mountain Lodge. 318 Mountain Rd., Ludlow, VT
Antiques at Stratton Mountain
(Formerly Antiques at Magic Mountain Show)
www.antiquesatmagicmountain.com – 802-989-1158
October 1-2 – Sat. 10am-5pm (Breakfast Preview 8am-10am), Sun. 11am-4pm
Stratton Mountain Lodge – Stratton Mountain Rd., Bondville, VT
Montpelier Antiques Market
www.montpelierantiquesmarket.com – 802-751-6138
November, 2016 – April, 2017
414 E Montpelier Rd., Barre, VT
Up to 24 dealers in a relaxed setting offering fresh merchandise including: primitives, furniture, Mid-Century Modern, paintings, toys, books, photos, ephemera, from the New England area.
32nd Annual Antiques in Vermont
802-236-2342
October 2 – 10am-4pm
Riley Rink Hunter Park Rd. – Manchester Center, VT
The Vermont Antiques Festival at Quechee Gorge Village
802-295-1550
October 8-10 – Sat.-Mon. 9am-5pm
5573 Woodstock Rd., Quechee, VT
Vermont Antique Expo and Sale
www.cvexpo.org – 802-878-5545
October 28-30 – Fri. Noon-6pm, Sat. 9am-6pm, Sun. 10am-4pm
Robert E. Miller Expo Centre – Champlain Valley Exposition -105 Pearl St., Essex Junction, VT

MUSEUMS
American Precision Museum
www.americanprecision.org – 802-674-5781
196 Main St., Windsor, VT 05089
The museum holds the largest collection of historically significant machine tools in the nation.
Coolidge Homestead
www.historicsites.vermont.gov/directory/coolidge – 802-672-3773
3780 VT-100A, Plymouth, VT 05056
Plymouth Notch, Vermont is the birthplace and boyhood home of Calvin Coolidge, the 30th President of the United States.
Ethan Allen Homestead Museum
www.ethanallenhomestead.org – 802-865-4556
1 Ethan Allen Homestead – Burlington, VT 05408
Historical exhibits & guided tours of the home of one of Vermont's founders, Ethan Allen.
Shelburne Museum
www.shelburnemuseum.org – 802-985-3346
6000 Shelburne Rd. Shelburne, VT 05482
One of the country's most diverse museums of paintings, folk art, quilts and textiles, and New England history and architecture.
University of Vermont's Fleming Museum of Art
www.uvm.edu/fleming – 802-656-0750
61 Colchester Ave. Burlington, VT 05405
The Museum houses Vermont's most comprehensive collection of art and anthropological artifacts.
Vermont History Museum
www.vermonthistory.org – 802-828-2291
109 State St., Montpelier, VT 05609
The Southern Vermont Natural History Museum features the largest natural history collection of native wildlife in Vermont, live animal exhibits and much more.
SHOPS AROUND TOWN
5-Corners Antiques
www.5cornersantiques.com – 802-878-6167
11 Maple St., Essex Junction, VT
For over 17 years antique dealers have been buying and selling pieces of history at Five Corners Antiques. Our 44 dealers are displaying Primitives, Arts & Crafts, Victorian, Mid Century and Vintage.  Our shop is clean and nicely displayed for your pleasure in 3 rooms totaling 5,200 square feet.
Antiques Collaborative
www.antiquescollaborative.com – 802-296-5858
6931 Woodstock Rd., Quechee, VT
The Antiques Center at Camelot Village
www.shopsatcamelotvillage.com
Hosts over 150 dealers in a series of historic renovated barns in Southern Vermont's Bennington
Stone House Antiques Center
www.eastbarreantiquemall.com
802-875-4477
557 Vt. Route 103 South, Chester, VT
802-479-5190
East Barre Antique Mall. 133 Mill St., East Barre, VT
Middlebury Antique Mall
www.middantiques.com – 802-388-6229
3255 Route 7 South. East Middlebury, VT
Rick Fuller – The Farm at Brooklands
www.rickfullerprimitives.com – 802-299-5288
2264 Broad Brook Rd. So. Royalton, VT
Specializing in 17th, 18th, and 19th century farmhouse furnishings. Barn open the first weekend of each month.
The Vermont Antique Mall
www.vermontantiquemall.com – 877-687-2684
Exit 1 I-89, Quechee, VT
<![if !IE]><![endif]>
On the Road to … Vermont