ANN ARBOR, Mich… An outstanding pair of single-owner lifetime collections –  one from Hal and Terri Boggess, the other from Mart and Kitty James – will be auctioned without reserve the weekend of Apr. 10-12 by Showtime Auction Services at the Washtenaw Farm Council Grounds, 5055 Ann Arbor/Saline Rd. in Ann Arbor. Other collections will also be sold in an auction that will total over 2,100 lots.
Hal and Terri Boggess put together a wonderful collection of items relating to firearms and gunpowder, mainly posters and calendars. Mart and Kitty James put together an equally impressive collection of drug store and apothecary items. Conveniently, Mr. James was a pharmacist, so the collection was born out of his profession.
Items from the more than 50 other advanced collections in the auction will include toys, banks, Coca-Cola, soda fountain (including an actual marble soda counter), candy, gum, peanuts, perfume, millinery, breweriana, distillery, petroliana (gas station collectibles), automobilia, rare advertising signs, country store, farm, veterinary, hardware, insurance and Western cowboy.
Additional categories will include Native American Indian, salesman's samples, match safes, cigar lighters, crockery, scales, fans, safes, cash registers, gambling, coin-op, military, political, Art Deco, Black Forest, music, telephone, stoves, leaded glass windows and doors, watches, clocks, lamps, fire, store fixtures and furniture and an entire collection of over 200 tobacco tins.
The hundreds of rare and collectible signs in the auction will feature a Scotts Emulsion reverse glass sign, in excellent condition and the only example known (est. $20,000-$30,000); an Ithaca tin sign titled Miles to Church Street Garage, impressive at 48 inches by 73 inches (est. $5,000-$10,000); and a Mercury Outboard Motors neon sign with reverse glass front ($1,000-$3,000).
A strong candidate for top lot of the auction promises to be a 1959 Porsche convertible Dcar, model #356A/1600, in excellent running condition (est. $90,000-$125,000). Also sold will be a salesman's sampler road grader (est. $10,000-$15,000), one of 15 salesman's samples in the auction; and a rare cast iron Happy Grandpatoy in all-original condition (est. 1,000-$3,000).
A hard-to-find Coca-Cola cardboard poster depicting a cowboy, one of over 40 Coke signs in the auction, is expected to realize $2,000-$5,000. Also sold will be an Exhibit Supply Company five-cent coin-op claw machine filled with vintage toys, in excellent condition (est. $2,500-$5,000); and a circa 1880s Black Forest bench in superb condition (est. $2,000-$5,000).
A Cameron & Cameron dome-top smoking tobacco tin, the raretri-color version, one of more than 200 cigar and tobacco tins being sold, should hit $1,000-$2,000; an Arrowroot Apothecary reverse glass painted display jar, 21 ½ inches tall and in excellent condition, is expected to sell for $3,000-$6,000; and a 1909 Winchester firearms poster should hammer for $2,000-$5,000.
Internet bidding (available all three auction days) will be facilitated by LiveAuctioneers.com and Invaluable.com. Phone and absentee bids will also be accepted. Flyers will be mailed out the first week of February and catalogs will be ready the first week of March. People should be able to start bidding around March 5th, when the entire virtual catalog is posted online, at www.showtimeauctions.com, www.liveauctioneers.com, and www.invaluableauctions.com.
To get a full color catalog, call Showtime Auction Services at (734) 676-9703. The firm's next big auction after this one is scheduled for fall, Oct. 2, 3 and 4, 2015, also in Ann Arbor. Watch the website www.showtimeauctions.com for details.
Showtime Auction Services is based in Woodhaven, Mich. The firm is always accepting quality items for future sales. To consign an item or an entire collection, you may call Michael Eckles at (951) 453-2415; or, e-mail him at mike@showtimeauctions.com.  To learn more about Showtime Auction Services and the upcoming April 10-12 auction, log on to http://www.showtimeauctions.com.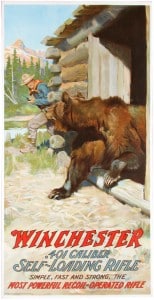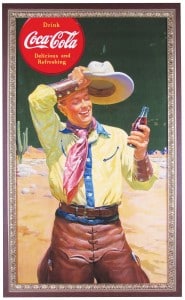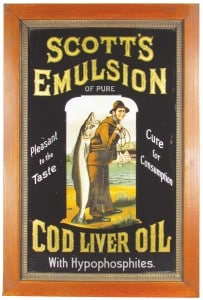 Showtime Auction Services to Auction Two Single-owner Lifetime Collections