by Maxine Carter-Lome, Publisher
Since ancient Roman times, a man's ability to sign his name separated him from the masses and marked him as a member of the ruling class at a time when all but a very few were illiterate. A man's signature entitled him to make decisions that affected people, property, and wealth, marking him someone of substantial importance in his community. His unique signet ring seal in wax or signature (although not as we know it) on a document was a valuable commodity, and coveted and preserved as such.
Establishing the Social Status of Signatures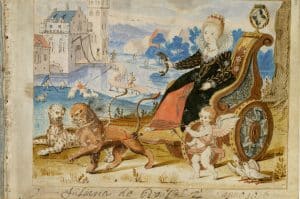 The rise in literacy across Europe during the Renaissance (1300-1600) meant more people of different classes were now able to read, write, and sign their names. It is believed that the hobby of collecting autographs can be traced back to this era, and alba amicorum (Latin for "books of friendship"), tracing back to the mid-1500s.
Alba amicorums are considered the world's first autograph albums. Wealthy travelers touring Europe asked those they met along the way to sign specially made books as a way to establish and solidify personal and professional relationships. They were particularly popular among the children of Northern European nobility as they went out into the world to establish themselves socially, and visit the times' most influential cities, universities, and educators.
A man's alba amicorum was his calling card, as the signatures in his album represented his social standing when making new introductions. According to Dutch Ph.D. scholar Sophie Reinders, alba amicorum were also used to share favorite songs, reveal crushes, offer advice, share opinions, and offer comments on other people's entries. One could say they were the Facebook of their time.
Growth of the Early Market
During the Enlightenment, signatures from great historical figures and noted men of science and letters were in high demand among the European intelligentsia, who wanted to preserve history and own something connected to someone they admired, written in their own hand. In 1789, there was enough interest in collecting that the first book offering autograph facsimiles was printed, entitled British Autograph. For the auction houses of the day, brokering the sale of these types of documents was a natural extension of their business, and by the mid-1800s, many were doing a brisk trade in the financial exchange of a man's signature.
Here in America during the Victorian Era, widespread literacy and technological advances in communicating news from far and wide thrust musicians, athletes, writers, actors, and other notable figures of the day into the public limelight, creating the culture of what we now refer to as fame and celebrity. These public figures became highly sought after for their autograph among fans and collectors of all ages and social classes, and the public was showing a willingness to pay for what they could not obtain in person. A retail shop in New York was opened in 1887 by Walter R. Benjamin that sold manuscripts and autographs. It is believed to be the first such shop in the U.S. He advertised to just come to them instead of hounding someone for the autograph request that very well may not be granted. By the 20th century, autographs became so popular that dedicated auction houses sprang up to service this specific market.
Fast forward to today, when autographs are big business and a readily exchanged commodity. Where once an artfully cursive signature on a calling card, a historic document or a piece of personal correspondence was the hoped-for item from an admired and notable source, today, anything goes – which has greatly changed the dynamics between celebrities and their fans, and how autographs are exchanged.
A Chance Encounter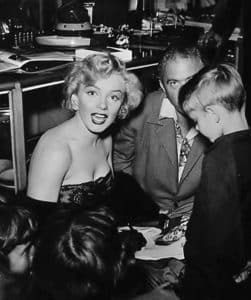 When it comes to athletes, movie stars, musicians and other "public celebrities," signing autographs has always been a part of the job; a way to thank the fans and make a more personal connection, at least as far as the fan/collector is concerned. While many were and continue to be willing to sign something for a passing fan and at events (with notable exceptions in all arenas), things started changing with regard to this interaction when the intent changed, and autographs went from personally cherished items to a commodity on the open market with an established value.
The desire to control the commercialization of their name, now referred to as their brand, combined with fan aggressiveness and the security concerns that surround fame keep celebrities today distanced from their fans and the random encounters for signing that formed the core of many mid-20th century autograph collections. The fewer autographs in circulation for a big name celebrity, the more value they can command on the market, especially those obtained in person and with proof of authenticity. Which leaves many celebrities asking why others should profit from their name and fame, and not them? This question has led many to change their policies around signing. This includes personalizing their signatures (standalone signatures are often more valuable than items signed and inscribed to the fan), commanding a signing fee, and generally refusing to sign.
Signing Events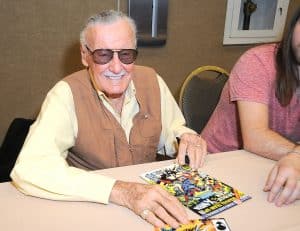 For those unable to get an autograph in person through a chance encounter, the next best thing is at a signing event, which today has turned into big business – not only for A-List celebrities for whom access commands big bucks but those on the ascendency and waning days of their career.
From tech conferences to comic cons, Hall of Fame weekends, fan days, celebrity auctions, and book signings, notable public personalities from all walks of fame can make a side-hustle or sometimes their livelihood off autograph signing events. The public continues to have a fascination with meeting someone they admire or remember fondly from their past, and receiving a signed memeno as a souvenir and proof of the exchange; however, how they'll sign and what they'll sign is up to the signer and can greatly affect resale value, which is, of course, their intent.
Buying at Auction
Auction houses continue to play an active role in the autograph market at both the low and high end. At the high end, auction houses such as Cowan's, Swann, Heritage Auctions, and Bonhams, among others, regularly include signed historic documents and personal correspondence in their historic documents and manuscript auctions, and signed memorabilia in their specialty, sports memorabilia, entertainment and celebrity auctions. You also have online sites such as rrauction.com, which primarily makes a market in all types of signed items, and numerous specialty auction houses for signed sports memorabilia, books, historical documents, rock memorabilia, etc. For collectors and fans willing to make an investment in something they want, reputable auction houses that are willing to provide a Certificate of Authenticity (COA) are the next best thing to a personal signing.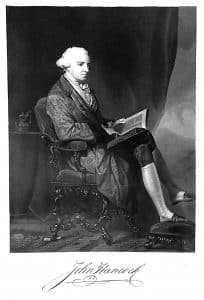 At the other end of the market are the online auction houses that seem to be able to get anything you want and offer a hand-signed guarantee, which is not the same thing as a Certificate of Authenticity. All over the internet one can find autographed items but there it's Buyer Beware. In Sports, it was common practice for a clubhouse attendant to sign baseballs on behalf of a star player, just to save him time; these are commonly referred to as "clubhouse signatures." In other fields, especially entertainment, fans would write to obtain autographs of their favorite stars on pictures or letters. It was common practice to send out items with preprinted signatures or an original signature signed by one of the star's staff members; these are commonly referred to as "secretarial signatures." Finally, it was common practice for many years to have the notable's actual signature applied to the paper with a mechanical device known as an "autopen." These mimicked the signature of the person perfectly and can be difficult to determine without knowledge. This practice was extremely common with famous politicians and business people.
The Art of Autographs
While some collect autographs as a hobby, and some through chance encounters, others look to acquire something that when framed or displayed becomes a piece of art or decorative object, as well as a great conversation starter. The Signature Art Market has taken the autograph to a new commodity level, online and in retail stores that sell framed, signed photos, instruments, and sports memorabilia. These items are most often sold at a premium over the fair market value of the signature for their novelty and artful presentation, and may or may not come with a COA.
Caveat Emptor
In 2016, California introduced a new autographed memorabilia law, "AB-1570 Collectibles: sale of autographed memorabilia." It immediately threw the autograph market into panic mode and made the rest of the country sit up and take notice in case other states started to look at regulating this segment of the market, as well. The law stated that any dealer (natural person or legal entity) selling to consumers in California, or who operates in California, that sells autographed memorabilia at a price exceeding $5 or more must provide a Certificate Of Authenticity (COA) for the item being sold. AB-1570 looked to affect a wide range of autographed items, including those offered by memorabilia sellers, art dealers, auctioneers, and estate tag sale companies, and booksellers.
Understanding the full implications of the law-perhaps better than the legislators-California's dealer community went into overdrive to try and clarify and amend the legislation. AB-1570's goals were to prevent the distribution of forged autographs, but many booksellers and art dealers felt they were being swept up by a vague law with onerous requirements that, among other things, called for proof of provenance and authenticity to buy and sell autographed items. In 2018, booksellers were successful in getting the law amended to exclude all books, manuscripts, correspondence, and any ephemera unrelated to sports or entertainment media from the "autographed collectibles" regulation outlined in AB-1570, but the onus is still on dealers and auction houses making a market in signed memorabilia and ephemera to keep, prove, file, and pass on a paper trail of authenticity for any signed item worth over $5 or face a financial penalty.