Ken's Korner: Google may challenge eBay as flea market site – The Journal of Antiques and Collectibles – January 2006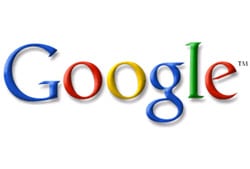 Google, the Internet's most-used search engine, may encroach on the turf of eBay, the No. 1 e-commerce site, with an online marketplace where people could sell products. Just the announcement that Google was thinking of such a move sent eBay's price tumbling 3.6%, to around $38 (Google, which went public in August 2004 at $85 a share, trades at around $347 a share). Analysts say the planned program — Google Base — would be an international online classified service.
Something like that would probably have more of an immediate impact on Craigslist, which has regional websites for online listings (it is 25% owned by eBay). But Google could directly affect eBay's "buy it now" offering, where goods are sold without bidding. Google could charge for online classifieds and reap a great deal of business, analysts believe. Where eBay is buy and sell, Google could put up a database of anything — from jobs to apartments to cars to antiques and collectibles.