Ken's Korner: Holyfield is fighting auction of his items
News & Views From the World of Antiques & Collectibles
By Ken Hall
Evander Holyfield has fallen on hard times. The five-time world boxing champion was forced to leave his Georgia mansion in July due to foreclosure, and soon after that he agreed to sell off some of his personal items at auction to satisfy creditors. But now, as that auction day draws near, Holyfield is back-pedaling, saying there are some things he wants to keep that are just too personal to give up – like the gloves he wore in a 1996 heavyweight championship fight against Mike Tyson, his 1984 Olympic robe and other objects.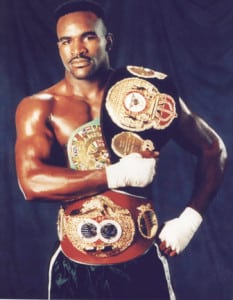 But the auction house – Julien's Auctions, based in Beverly Hills, Calif. – says Holyfield doesn't have a legal right to the items anymore. And besides, he agreed to consign the 450 items in the sale personally (of that figure, Holyfield is seeking the return of at least 20 of the items). A lawyer for the ex-champ said his client was preoccupied with the move out of his mansion when representatives from Julien's arrived to collect the items, and he never authorized all of them be taken. Julien's said it has spent $500,000 promoting the auction.