Ken's Korner: That's Louis XVI's blood in that hollowed-out gourd!
News and Views from the World of Antiquing and Collecting
By Ken Hall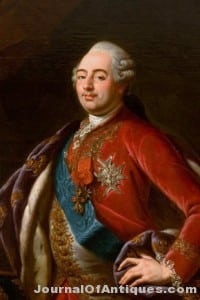 Scientists say a dried, hollowed-out squash that had been kept by an Italian family as a souvenir contains a handkerchief that was dipped in the blood of King Louis XVI at his beheading in 1793. A message on the outside of the gourd reads: "On January 21, Maximilien Bourdaloue dipped his handkerchief in the blood of Louis XVI after his decapitation." DNA tests revealed the blood to be similar to DNA from a mummified head believed to belong to Henri IV, Louis' 16th-century predecessor and a blood relative.