Vast book collection hits the auction block
Larry McMurtry is one of America's greatest living writers. His books include The Last Picture Show and Lonesome Dove (he won the Pulitzer Prize for the latter). With a partner, he also wrote the screenplay for the movie Brokeback Mountain. McMurtry is also a collector of books – about 450,000 books, actually, which are in a store in Archer City, TX, his hometown. The store is called Booked Up and McMurtry decided to put his bookstore there because he needed a large space to house it and Archer was affordable.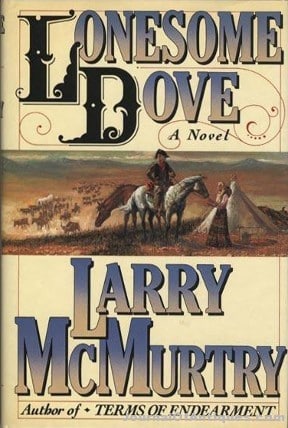 But now, at 76, McMurtry is thinking about his mortality and legacy and decided to auction off 300,000 volumes in separate lots of 100-200 books. The auction was to be conducted over a period of several days in August. That would leave Booked Up with about 150,000 books, still a good amount, but more manageable. Most are priced from $50-$75. Some of the more rare books in the auction were to be sold individually, like Elmore Leonard's The Bounty Hunters (1954) and Henry James's Notes of a Son and Brother (1914).