by Charles Snider, Ruby Lane Customer Service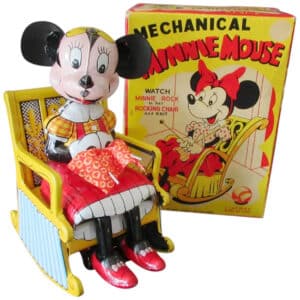 A classic story about collectible toys and the market for toys is often a variation of someone rummaging through their parents' home basement or attic looking for a collection of Hot Wheels, Star Wars figures, Jumeau dolls, or antique toy soldiers, only to be told: "We threw those out when you went off to college!" Does any young person know that their prized toy may become a prized investment or collectibles a few decades later?
The market for collectible, vintage, and antique toys is sophisticated, lucrative, in demand, and a lot of fun. Each year in New York at the Winter Show (formerly known as the Winter Antiques Show) and at the famous Outsider Art Show, one finds dealers with vintage and antique toys, handcrafted, and carved, with a patina that shows the toy well played with, that now sit under glass or on pedestals. Future collectible toys are also introduced during New York's Toy Fair, happening this year from September 30 to October 3.
Both famous New York antique art fairs feature antique handmade toys from decades and centuries past right alongside the finest antiques and works of art priced in the six figures. They all have beautiful patina from being lovingly used, played with, and cherished. A new folk art or antique toy would be too good to be true.
The highest priced and most collectible antique toys are expected to show wear and use, and faded color is acceptable and expected. The value is derived from the whimsical design of its creator as well as additional things that pique the buyers' interest such as provenance or a good tale of the toy's life. The artist is very rarely known as most handmade toys went unsigned. Collectors tend to seek out the most detailed hand-carved toys or the most wondrous and imaginative hand-crafted toys.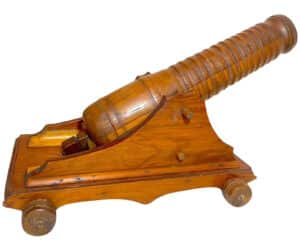 Large wooden antique toys command more value in the collectibles market if they are not damaged. Unlike antique works of art and decorative items, toys were not repaired and were cared for less than other decorative or utilitarian objects, because they were toys. A fantastical dragon on wheels pulled with a rope is more desirable to collectors than a horse on wheels (which is still highly desirable and collectible).
Many hand-carved wooden toys from the 18th and 19th centuries may look like they are German, or possibly Dutch, since the immigrants from Germany, and other European countries brought their artisanal craft to America, and that stylistic and design influence on furniture extended also to toys. Assigning a specific German maker to an antique hand-crafted wooden toy can be difficult.
Jump ahead to the 20th and 21st centuries collectible toys market, and the standards for excellence and value have evolved. After World War I, the introduction of factory mass-produced toys meant that many toys were identical except, perhaps, for their finish. Makers of Corgi Cars, Hot Wheels, and Matchbox cars, made by companies like Disney and Mattel which sourced the manufacture of many toys to factories in Taiwan, Japan, or China, still produce collectible and valuable toys for today's market, with new sets of modern standards.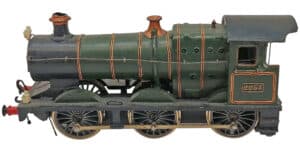 Condition – Toy cars, robots, action figures, and other post-war toys in unopened, original packaging command much higher prices than the vast majority of toys without the original packaging. For most collectibles produced in the post-war era, the 1960s, and later, their Holy Grail for collectors is an example discovered in someone's attic, from an old storage locker, or collecting dust since it was stored in its original packaging. This is very rare and uncommon as, being toys, they were often opened, and the outside packaging was discarded. Some of the most highly-priced toys found in their original packaging were sourced from places like a warehouse from a closed department store or toy shop. There was an example of a rare toy that came to market in near-mint condition, still in the original package, and it was credited to the parents forgetting to wrap the toy for a holiday decades back!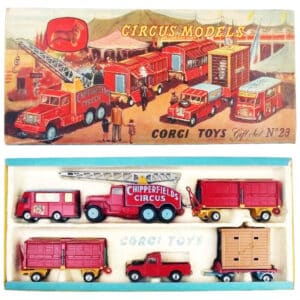 Limited Edition – The term "limited edition" is often overused today. In advance of the release of a new toy saying only a set number will be made can spur the market. Older, vintage toys that are limited edition were produced to commemorate an occasion, theme, or the pop culture of its time. For instance, the Corgi cars, made in the U.K. in the 1960s, were created in the style of James Bond's Aston Martins. As each James Bond classic movie was released the collectible value increased, especially if they were still in their original box.
Vintage toys by Disney, while produced in large volume, command higher prices in a very large market of devoted and dedicated collectors, based on their condition, and if they are still in their original package.
While I am sure it still happens, the instances of finding the toys your folks gave away or threw out your box of old childhood toys are certainly not common anymore!